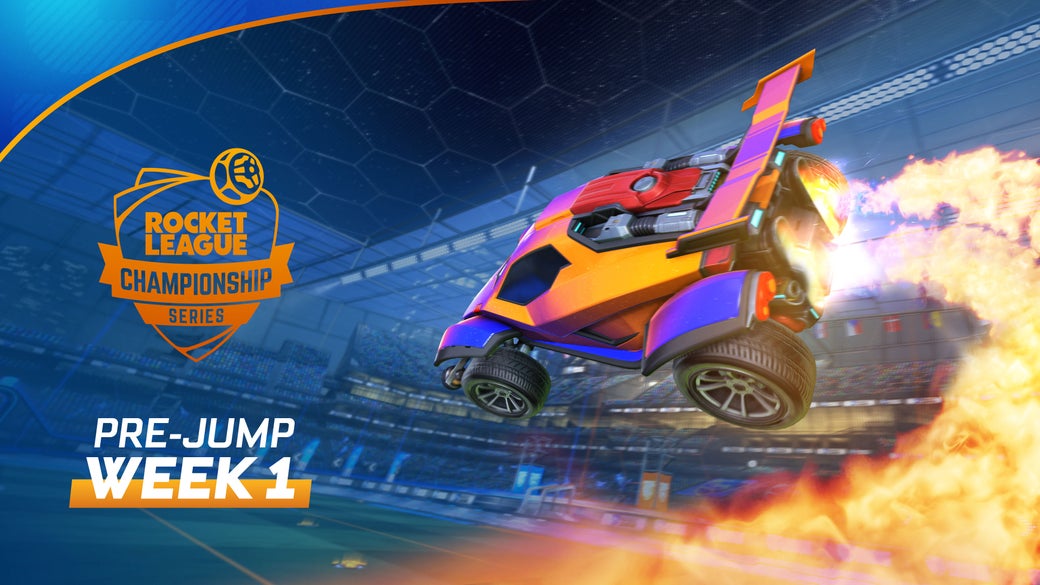 The Rocket League Championship Series (RLCS) is back earlier than ever. We're all stoked that we're less than 24 hours away from game day! With the first matches of the season just around the corner, it's time to get caught up and ready for the biggest season of the RLCS yet.
Enough talking about it, let's dive right into some of the biggest storylines!
More Teams, More Games
In case you missed it, the RLCS is growing from eight teams to ten teams in both NA and EU! With tons of up-and-coming talent competing at increasingly higher levels, it felt like the right time to expand the league and give more players a shot at the top level of Rocket League. In order to accommodate the extra teams, there will be three additional weeks of League Play, upping the total from five to eight.
This means that teams have a better chance to compete and evolve over the course of a single season, rather than fighting against the clock in a season with only five weeks. In short, it's a lot more games and a lot more Rocket League. Not a bad deal, right?
Defending the Title
Now that NRG Esports finally defeated their LAN demons, it's time for their first title defense. It's a new approach to the season, but it's a welcome change for the North American powerhouse. After so many seasons of knocking on the World Championship gates, the NRG Esports battering ram finally blasted through. Their veteran leader, Pierre "Turbopolsa" Silfver, has his sights set squarely on another run at a World Championship and the potential of a fifth World Champion title. Making history in Season 8 wasn't enough for the stalwart Swede, who's made it very clear that there's no more formidable foe while he's on the pitch.
Both Justin "jstn." Morales and Garrett "GarrettG" Gordon are also returning for the title defense, bringing their signature blends of speed and mechanics back with them. It's scary to think that the NRG Esports we saw last season still has more room to grow synergistically. Having only played together for a single season, there's tons of growing to be done both on and off the field. If a team with this much firepower is just scratching the surface of their potential, we may be in for another dominant run, and perhaps, another World Championship trophy for the reigning champs.
A Vital Move
It's not every day that a team who comes within a goal of back-to-back World Championship titles drops one of their marquee players. Yet, that's exactly what happened in the aftermath of the Season 8 Rocket League World Championship. One of Rocket League's biggest talents and personalities, Kyle "Scrub Killa" Robertson, was shockingly dropped from Renault Vitality after their narrow 3-4 loss to NRG Esports in the Grand Finals. Speculation immediately swirled around the idea of an all-French superteam of Alexandre "Kaydop" Courant, Victor "Fairy Peak!" Locquet, and the former TSM all-star, Yanis "Alpha54" Champenois. It turned out to be more than speculation and on January 15, Renault Vitality announced that Alpha54 had officially signed on for Season 9 of the RLCS.
It was huge news around the community. Renault Vitality is largely seen as the top competitor to NRG Esports' repeat attempt, but they're also taking a gigantic gamble on Alpha54. It's not about his ability—we all know he has unbelievable mechanics—it's more about finding a role on the team that isn't simply about carrying his squad to victory. With Kaydop and Fairy Peak! in tow, he'll have more opportunity than ever to lean on his teammates and share the offensive workload.
Renault Vitality believes that Alpha54 has what it takes to push their squad to another World Championship victory. Only time will tell, but this move will definitely produce fireworks—one way or another.
Make sure to tune in to #RLCS9 this weekend on both Twitch and YouTube! The action begins on Saturday, February 1 at 11:30 a.m. PST (7:30 p.m. UTC) for the North American RLCS and on Sunday, February 2 at 8:30 a.m. PST (4:30 p.m. UTC) for the European RLCS. We're excited to kick off this season and bring you more action-packed Rocket League. We'll see you on game day!