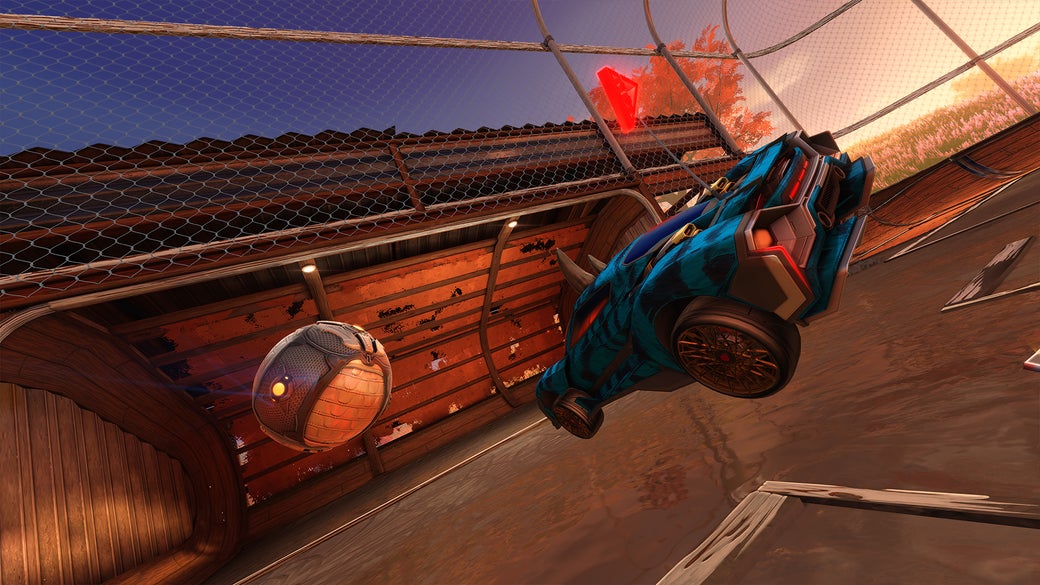 Another off-season, another plethora of roster moves as teams jockey for the best possible rosters they can build. With all of the offseason craziness, it can get difficult to keep track of every move.
We get that. That's why we caught up with Rocket League commentators Isaac "Turtle" App, Caleb "WavePunk" Simmons, and Randy "Gibbs" Gibbons to get their analysis on what these roster changes mean moving forward into Season 8 of the Rocket League Championship Series (RLCS). Let's jump right into it!
TSM
Departing ?: Jordan "EyeIgnite" Stellon
Arriving ?: Yanis "Alpha54" Champenois
This was a big one. It was no secret that the team has struggled since signing with TSM in early 2019. Once they missed out on the Season 7 World Championship, the winds of change swiftly began to blow. After some shifting within the European scene, TSM was presented with the opportunity to go after the reigning European RLCS MVP. And when that happens, you capitalize. Alpha54 is an obvious upgrade for a squad that's searching for offensive answers, but whether he'll be enough to turn around their fortunes remains to be seen.
"TSM was lacking a great offensive player so picking up Alpha54 that should help fix those issues," says Gibbs. "I think Alpha will need help on the offensive side—from Metsanauris in particular—but it is a move in the right direction."
WavePunk shares the optimism that Gibbs has about the move, especially when it comes to offense. "Alpha54 is arguably an improvement to any team he joins. The 'clutch factor' is a rather vague metric, but Alpha54 single-handedly won so many games last season, 'clutch' is definitely a way I would describe his play," states WavePunk. "As long as he keeps that up, I will be excited every time TSM hits the field."
There's no doubt that Alpha54 is a huge upgrade for TSM, but both Remco "remkoe" den Boer and Otto "Metsanauris" Kaipiainen will have to step up alongside him if they want to make good on their massive roster change.
FC Barcelona
Departing ?: Yanis "Alpha54" Champenois
Arriving ?: Aldin "Ronaky" Hodzic
It's hard to see FC Barcelona coming out on top of this one. Whenever you lose the reigning MVP, it's a tough recovery no matter who you get in return. That's no different here, as Ronaky attempts to fill the gigantic hole left by Alpha54. The early results at DreamHack Montreal weren't exactly promising as the squad was felled in Day 1 after dropping matches to Plot Twist and Ghost Gaming. FC Barcelona has clear issues to fix ahead of Season 8 and limited time to do it.
"I have full confidence that Ronaky will give it his all, but heart can only go so far when it comes to replacing skill," admits WavePunk. "I want to believe, but I'll need to see some success before feeling confident that picking up Ronaky was the right move for FC Barcelona. So far, their results are concerning."
Gibbs shares a similar sentiment but believes that if the team comes together, they can make up for the loss of Alpha54 with better team plays and a more synergistic play style. "I think if FC Barcelona tries to play a similar game to when they had Alpha54 it will be a struggle. They have to figure out how to succeed with Ronaky," says Gibbs. "Ronaky won't fill the shoes of Alpha but the team as a whole can, if they adapt."
Any way you slice it, FC Barcelona has an arduous climb back to their peak form in Season 7. If they want to replicate their success, it'll come in the form of a revamped overall play style.
mousesports
Departing ?: David "Miztik" Lawrie
Arriving ?: Linus "al0t" Möllergren
After The Bricks' (now mousesports) disappointing 7th-place finish during League Play, changes felt imminent. It wasn't long before al0t was brought onboard for an extended tryout period to see how he'd mesh alongside prospective teammates Francesco "kuxir97" Cinquemani and Jack "Speed" Packwood-Clarke. The result was a rambunctious trio that was highlighted by al0t and Speed's antics and anchored by kuxir97's legendary playmaking ability. The team isn't always in gear as evidenced by their inconsistent play that's marked by extreme highs and lethargic dips. If the trio can find a way to iron out their sometimes erratic play, they have a chance to do a lot of damage in Season 8.
"The offense and, dare I say it, speed from mousesports has been a huge strength to this team. Relentless offense, but with smart passing, should elevate them to new heights," says Gibbs. "Defense can be a huge risk for them. I feel kuxir97 is the only solid player on the defensive side, while the others are prone to mistakes. If they remedy that, they are looking like one of the best teams in the world."
Turtle agrees with Gibbs' assessment of both mousesports' strengths and weaknesses. He even believes that if they iron out their problems they could become one of the top teams in Europe. "al0t completes this team, both mechanically and mentally. He is the 'Spirit Animal' of Speed (his words not mine), and is also a player who can hit shots from anywhere on the pitch," says Turtle. "If mousesports can constantly flood themselves with positivity, no matter the results or mistake, I feel like they will easily become a contender for Top 4, if not Top 2."
Consistency issues can be some of the peskiest problems to solve, but if mousesports can crack the consistency code, they'll be well on their way to the top of Europe, and maybe even the world.
Veloce
Departing ?: Niels "Nielskoek" Kok
Arriving ?: Andy "Kassio" Landais
Sometimes the fates smile upon you, and sometimes even doubly so. That's exactly what happened for Veloce. In a one-two combination, Veloce secured themselves a spot in the European RLCS while also picking up an upgrade from the team whose spot they now occupy. With Triple Trouble crumbling after Season 7, Kassio made the leap to the team that would be taking their spot in Season 8. It wasn't the prettiest way to make an entrance into the RLCS, but now the opportunity is there for Veloce and Kassio to prove that they belong in the upper echelon of European Rocket League.
"Kassio, in my opinion, is a slight upgrade over Nielskoek," explains Gibbs. "They have not attended a live event with Kassio, so we don't know how they handle the pressure. They are a dark horse to make it to the Regional Championship but we have seen crazier things in European League Play."
Turtle takes a more optimistic tack. He thinks that Kassio's experience operating as an underdog—particularly during the Season 7 World Championship—has geared him to help give Veloce the push they need to be competitive in Season 8. "I think Kassio brings possibility and higher forms of hope for Veloce. Kassio has been on that underdog team and made it to the top," states Turtle. "He knows how to carry this type of momentum and use it to the fullest. Veloce needs to take advantage of this, learn from it, and make the same run Triple Trouble made—but make sure it lasts."
Opinions are all over the board about Veloce's potential. They've got a lot to prove and they believe Kassio is the right third to help them reach Regional Championship and beyond. It looks like the "wait and see" approach may be the most fitting here.
Dignitas
Departing ?: Pierre "Turbopolsa" Silfver
Arriving ?: Maello "Aztral" Ernst
There are few names in Rocket League Esports that carry the same kind of weight as Dignitas. They built one of the most dominant rosters of all time, but have since fallen from grace, losing two of the three players that made that roster the force that it was. Yet, from the rubble of a dynasty, Dignitas is once again looking to build a team that can challenge for a World Championship. Picking up Aztral may have seemed like an odd move at the time, but since being picked up, he's proven that he has more than enough skill and mechanical know-how to give Dignitas a new offensive dimension. His defense can be suspect at moments, but if that's tightened up—even slightly—ahead of Season 8, Dignitas will be a formidable threat.
"Dignitas needed a change and Aztral is a perfect fit," WavePunk says. "The rookie brings pretty much no previous notable results, yet has a wonderfully cocky, trigger-happy flavor of offense. The kid can play Rocket League like the best of them, but most importantly, he clears away the cobwebs of a past legacy."
Gibbs views it as a huge offensive upgrade but has concerns over Aztral's ability to control his tilt after tough losses. "Aztral brings a new element to Dignitas. The ability to score on any possession by himself is something Dignitas never really had," says Gibbs. "I personally need to see Dignitas bounce back after a loss in the same week though. Aztral has been known to get down on himself after losses, so if they can't fix that it could be a tough season."
If Aztral can control his emotions, the offensive prowess he brings should be more than enough to power Dignitas back to the Regional Championship, and perhaps even the Season 8 World Championship.

What do you think of the roster moves? Let us know on Twitter using #RLCS8. Don't forget to tune in to European League Play beginning on October 6 at 9 a.m. PDT (4 p.m. UTC). Mark your calendars, and we'll see you there!