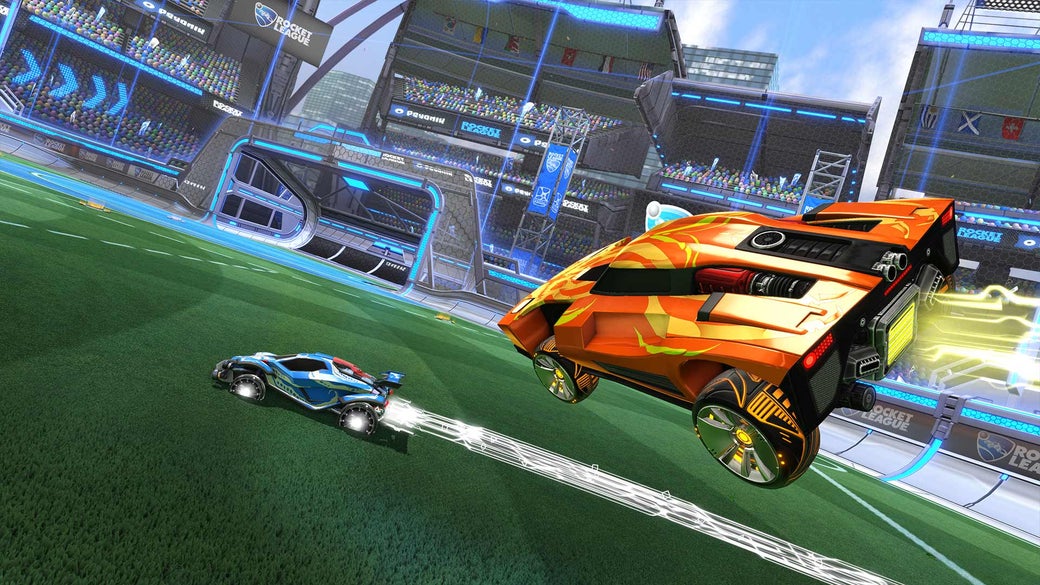 For up-and-coming pros, their journey to the Rocket League Championship Series (RLCS) begins this weekend with the Play-Ins, where they will face-off against 128 teams all vying for a chance to make it to the Rival Series.
Last season of the Rival Series was one to remember -- with two teams from North America (FlyQuest and Allegiance) and one team from Europe (mousesports - previously Servette Geneva) successfully fighting their way through the Promotion Tournament to secure their spots in the RLCS. This was an unprecedented season full of surprising results, but for these talented Rival Series teams, that's what it's all about!
Flash forward to this season, where after four intense Open Qualifiers filled with thousands of players, we have our top 128 teams in North America and Europe looking to make their way into the Rival Series with the competition looking fiercer than ever!
Only two teams decided to retain their spot in the Rival Series from the previous season, which means that there are SIX open spots in the NA Rival Series and plenty of room for new teams. With that in mind, here's a quick look at some player combinations that could almost-certainly make some noise!
Teams to Watch - North America
Splyce (Karma, DudeWithTheNose, JWismont, and Dappur) is heading up our list of competitors to watch out for. They came up just short of retaining their Rival Series spot last season, and with a monster pick-up in Dappur, the team is back and stronger than ever!
The Hosses (Chrome, timi, Insolences, Nomad) is comprised of former RLCS mainstays that will surely be a force to be reckoned with.
Team Bread (Satthew, Sypical, AxB, ostyn) have been putting in work in every tournament they've entered and the results have shown that they are a strong contender for making a successful run through their bracket!

Teams to Watch - Europe
Team Savage! (Bluey, Deevo, Alpha54, Jessie) could be one of the most formidable squads out there with fans expecting them to coast their way to the Rival Series.
The Clappers (Calix, Oscillon, Petrick, ghostfire), The Bricks (Shakahron, Didris, Pugsay, Friis), and Method (Kassio, Kefla, Gabor, Rix_Ronday) won't make it easy for Savage by any means! These squads are all stacked to the brim with outstanding players, so it'll all come down to how they perform under pressure!
The Wholesome Homies (Doomsee, Rafro98, jakeypoo) and Epsilon eSports (Sebadam, Eversax, D7, Faykow) are made up of fan-favorites that will surely have the crowd on their side, but with so much great competition in the division, they have a lot of work ahead!
Play-In Broadcast Schedule
Tune in this weekend to watch the first broadcast of the new season of the Rocket League Championship Series! We're in for some exciting matches right from the first whistle, so check out the stream times below and get your popcorn ready!
North America: Saturday, September 1 at 12 PM PDT (9 PM CEST)
Europe: Sunday, September 2 at 9 AM PDT (6 PM CEST)
Watch all the action live on https://twitch.tv/rocketleague. We'll see you soon!