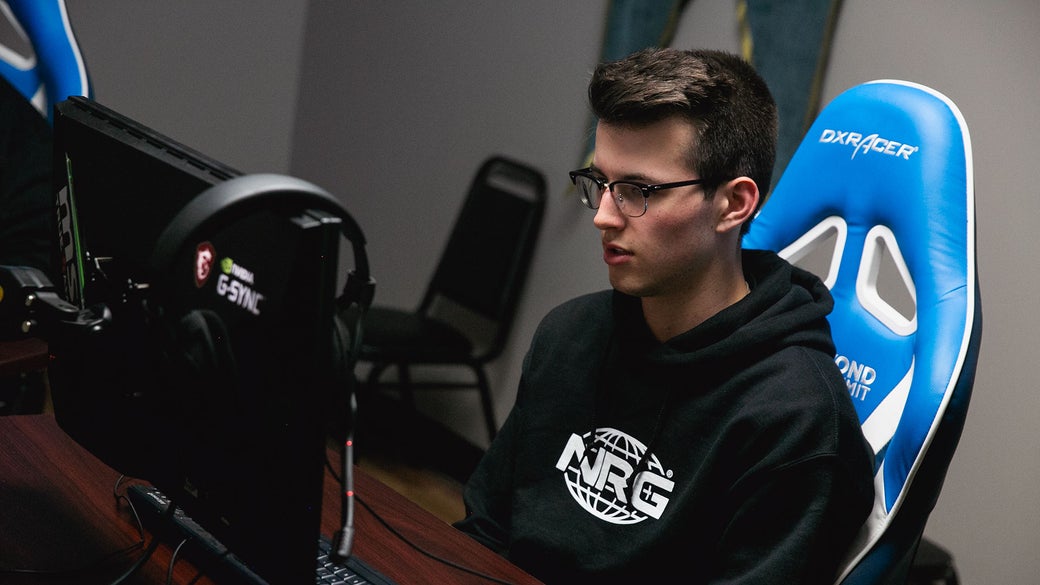 It's already been a few weeks since the first-ever Rocket League Summit presented by Beyond the Summit. It was an event that brought a different flavor of competitive Rocket League to the masses. The laid-back environment, unique formats, and fun side games like Mafia helped showcase the sport and players in a way never seen before. The Rocket League Summit was a treat not only for viewers but for the players and talent who attended the event.
In order to see the event from the eyes of a player, we talked with Garrett "GarrettG" Gordon to see what he thought about the Rocket League Summit as a whole and what it was like winning it all.

A Fun Introduction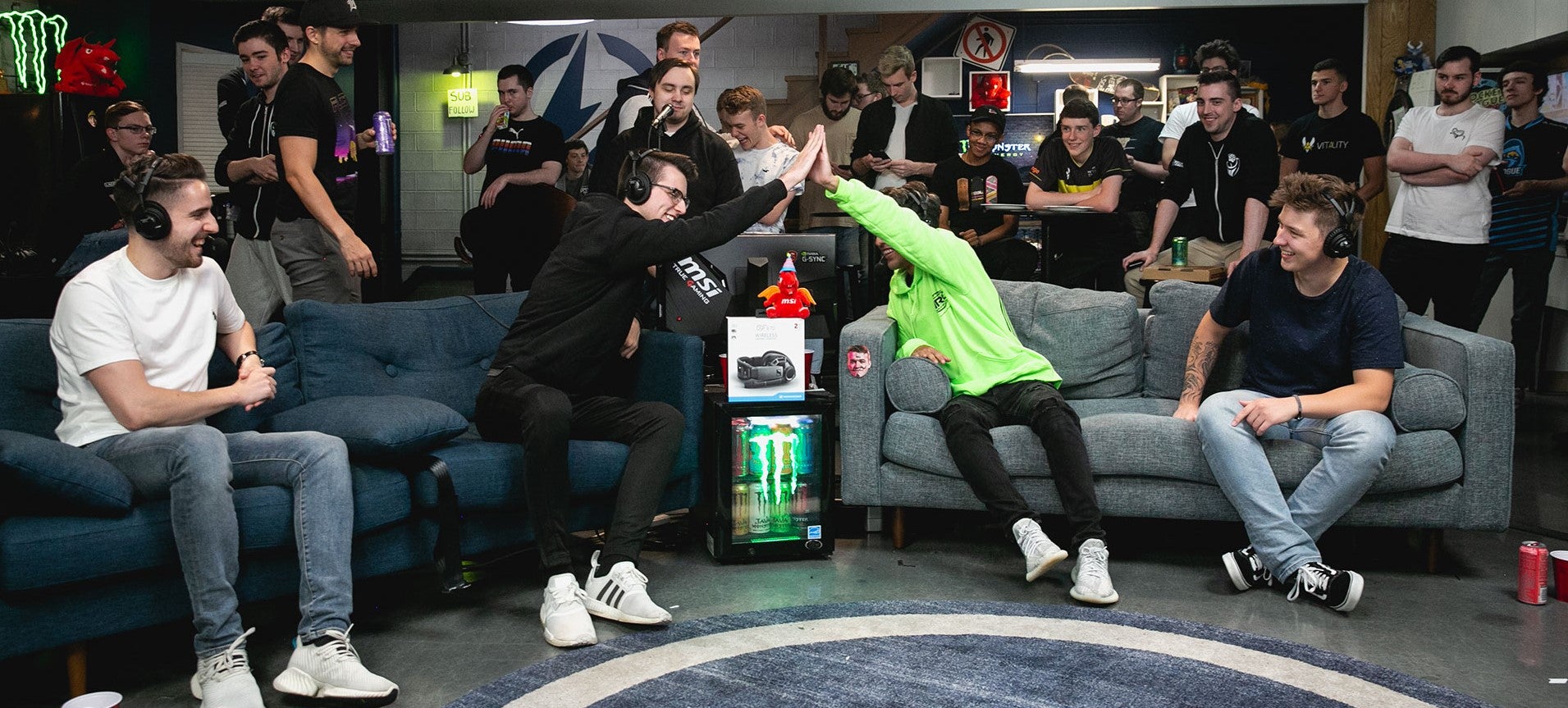 NRG Esports came into the Rocket League Summit having made one of the biggest transactions of the offseason. After Jayson "Fireburner" Nunez called it a career at the conclusion of Season 7 of the Rocket League Championship Series (RLCS), the team knew they had some very big shoes to fill. They immediately got to work trying out a plethora of players from all over the globe to see who would fit the team best. The squad soon came to a conclusion that would take the Rocket League Esports ecosystem by storm. On July 25, NRG Esports announced they had signed the three-time World Champion, Pierre "Turbopolsa" Silfver.
The team instantly rocketed their way to potential World Championship favorites overnight, but the Rocket League Summit would be the first time that the roster would be performing together on LAN. It became the public's first look at how NRG Esports' roster might synergize. "I think it was super important for us to have fun the first event as a roster. Getting comfortable with a new third can sometimes take a lot of time especially when you are under a lot of pressure," explains GarrettG. "Summit allowed us to relax but also gave us a lot of practice as a team."

Raising the... Duck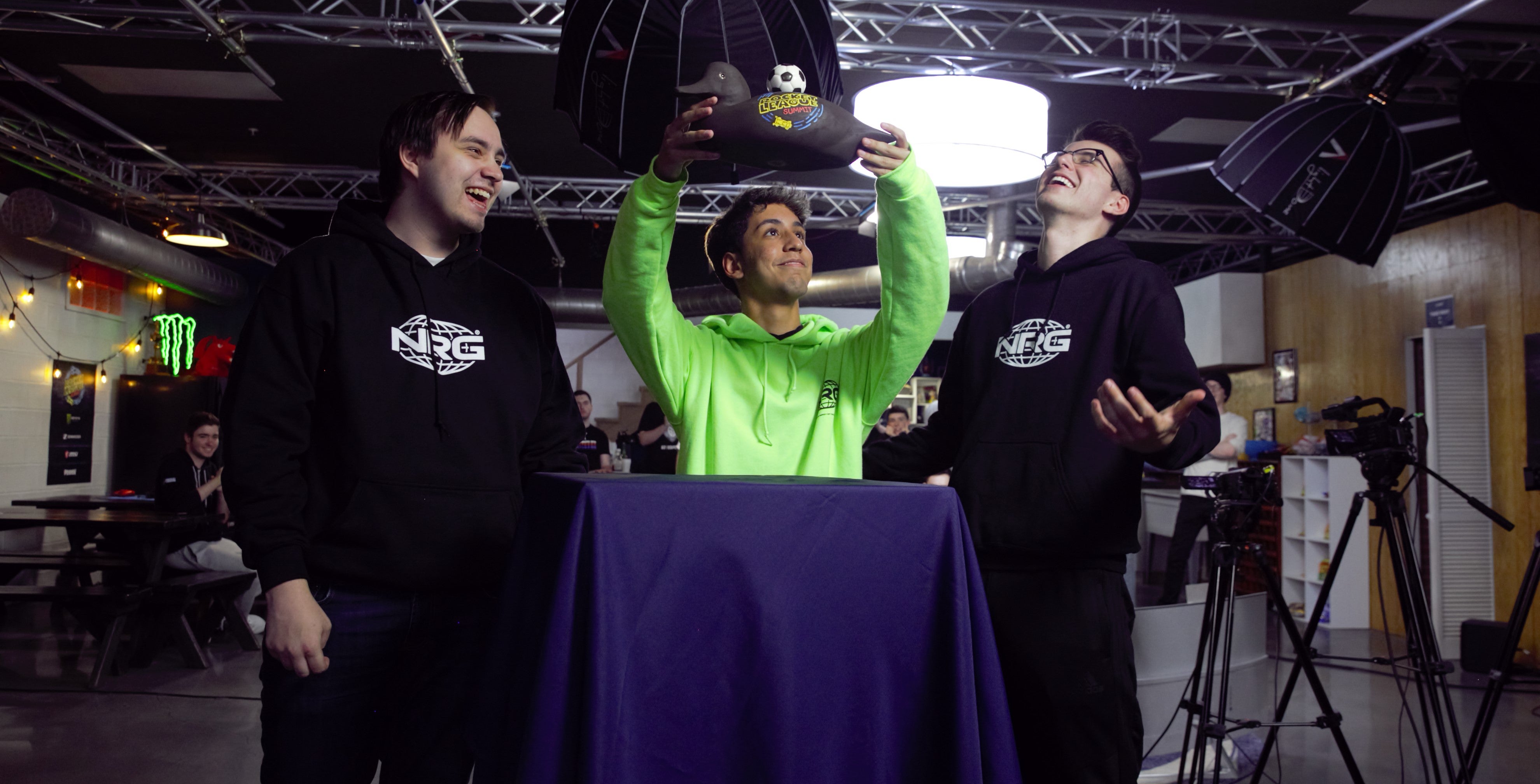 While the expectation was set that this would largely be a feeling-out period for the new roster, there was an underlying belief that NRG Esports had the tools to win. The event may have had a fun atmosphere, but when NRG Esports' tires touched the pitch, they were all about improvement and winning together as a team.
Their weekend was full of tense overtimes (many of which they won), clutch goals, and impressive team plays. When it was all said and done, the trio of GarrettG, Turbopolsa, and Justin "jstn" Morales descended the stairs down into the lounge area as Champions of the first-ever Rocket League Summit. They sat on the couches, exchanged interviews and smiles with practically everyone around them. Finally, they walked over to the pedestal where the now-famous duck trophy was seated. They raised it together, posed for some playful photos, and then proceeded to relax and chat with those around them. For GarrettG and jstn in particular, they felt like they had finally cleared a hurdle that was slowly becoming a mental block—winning tournaments.
"Winning Summit was an amazing feeling. Me and jstn kept telling each other we didn't feel the tournament was over because there was no bad feeling of losing at the end," says GarrettG while holding back a bit of laughter. "But it was an amazing feeling, winning. If anything, it made me want to win even more."
You'd think that having won the Rocket League Summit would put more pressure on NRG Esports to perform in tournaments ahead, especially when Season 8 rolls around, but GarrettG doesn't view it that way. He believes that they just got a whole lot more dangerous heading into future events. "If anything, I think winning Summit takes a lot of pressure off of us. Me and jstn struggled to get over the finals hump a few times before and now we know for a fact that we can do it," he says. "Before, it felt like no matter how well we played we couldn't get over that mental block. Now it just comes down to how hard we work."
Winning, while amazing and vindicating, wasn't the only part of the Rocket League Summit that GarrettG enjoyed. In fact, he believes that this type of tournament was crucial not only for the pros but also for the fans.

A Different Vantage Point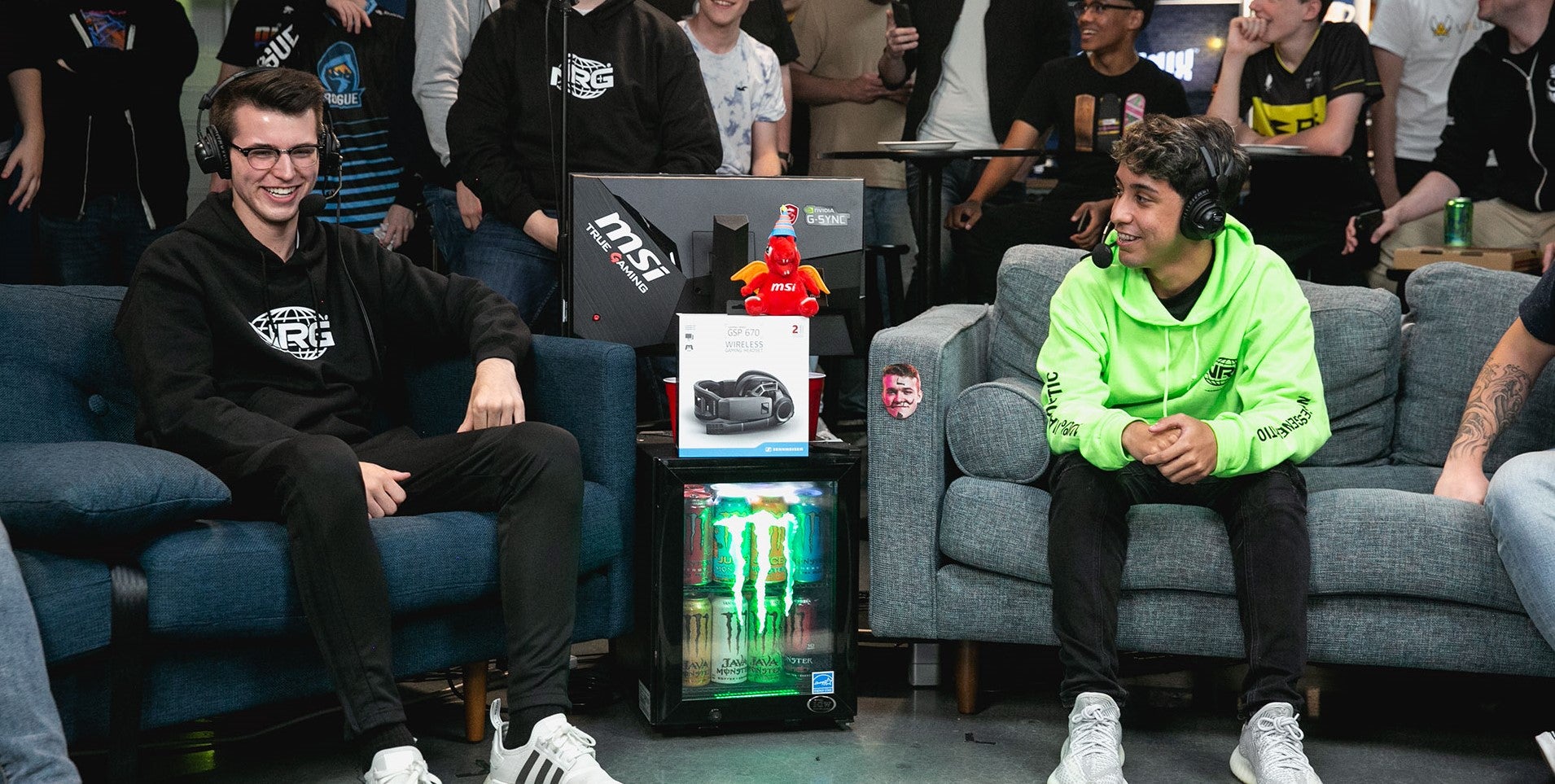 More than anything, the Rocket League Summit gave fans a window into who the pros are when they aren't behind the wheel of a Battle-Car. On top of that, the relaxed environment really helped players unwind, loosen up, and feel free to have fun and be themselves. "Rocket League Summit was easily one of my favorite events I've ever attended," says GarrettG. "It is honestly the most fun I have had playing Rocket League in a while and I really hope we get to see another one at some point."
Many of the events at the Rocket League Summit were geared toward engaging the players so they were having a good time. For GarrettG—and fans around the globe—playing party games like Mafia, was a highlight of the weekend and put players into a different light that we're not used to seeing them in. It ended up being one of the most talked-about parts of the weekend. The close calls, intrigue, and general hilarity made Mafia a perfect way to get to know the pros.
"My favorite part of the event was definitely the Mafia games at the end of the day. I have always loved games like that and playing with people from the Rocket League scene made it hilarious to me," says GarrettG. "I remember being in the Final on Sunday and just thinking about Mafia, honestly [laughing]."
The blend of fun and serious is one that you rarely find in the ultra-competitive world of esports. That type of environment made the event one of GarrettG's favorite events that he's attended as a Rocket League pro. It was a sentiment that his peers echoed during and after the weekend. "Summit being a bit of fun with everyone, while still having serious matches, was what made it such a great event for me," reflects GarrettG. "When we weren't scrimming or in a match, we just tried to have as much fun as possible."
By the time the Rocket League Summit concluded, GarrettG walked away as a champion, and it rejuvenated his winning spirit. It also sets his team up beautifully for the second half of the year. He walked away more confident and ready to tackle the road ahead. He, of course, remains humble as ever, but one has to think that his weekend at the Rocket League Summit was one of the best ways to get him geared up for Season 8 of the RLCS. "The biggest thing I took away from Summit was just confidence in myself. By no means do I think I'm the best or anything like that," he remarks humbly. "But getting a win was just super important for my mental [state], especially after so many what-ifs in the past year."
In the eyes of GarrettG—and almost everyone who attended the Rocket League Summit—it was an event to remember. When it's set in the context of the year of competition around it, we may just look back at it as the moment that NRG Esports slew their LAN demons, and began writing a new chapter of dominance. Only time will tell, but for GarrettG and company, the Rocket League Summit represents just the beginning, and the climb to their true peak will come once they take the field in Season 8.