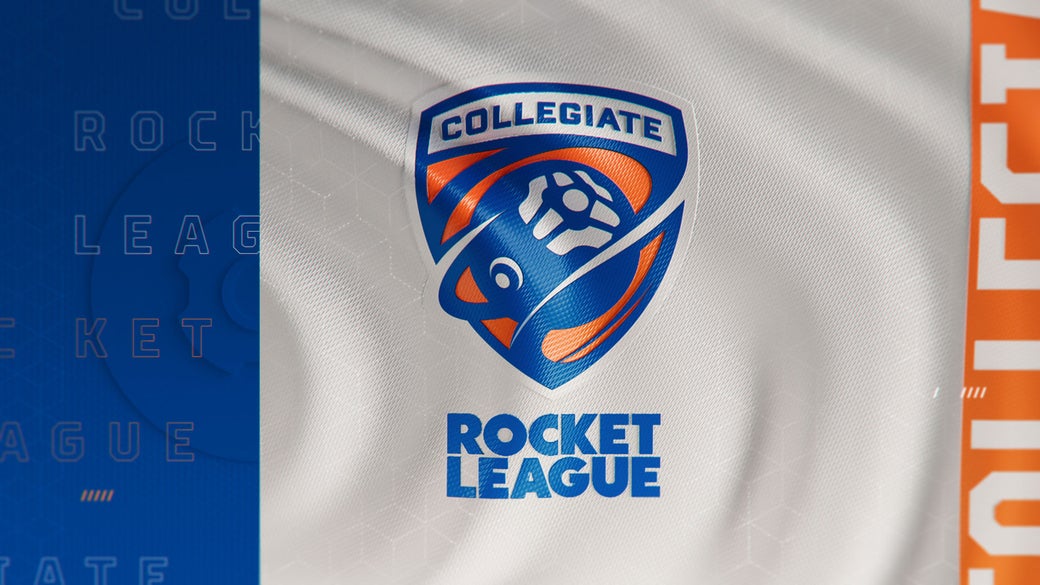 This season of Collegiate Rocket League (CRL) was another exciting entry in the CRL history books. From introducing a new format, to Akron University adding another trophy to their ever-expanding hardware cabinet, there was a little bit of everything during the CRL Spring 2021 Season. Let's rewind the tape and take a look at what defined the season.
Getting Started
Let's start with the format change. Instead of a 16-team round-robin format, League Play switched to a 10-team double round-robin format, which produced different and surprising results. Many teams traded matches and head-to-head results became even more important for Conference Playoff seeding.
The University of North Texas and Louisiana State University were off to the races early in the Western Conference to start the season, while Akron University and Northwood University made statements early on in the Eastern Conference. But, the big stories weren't just at the top of each Conference, some other familiar faces had their moments as well throughout the season.
After finishing 5-10 in League Play in the CRL Fall 2020 Season, Florida Polytechnic University took the Eastern Conference by storm. Led by a MVP-caliber season from Bobsto, the team finished 12-6 on the season, rocketing up the standings to third in the Eastern Conference.
University of Arizona isn't new to CRL, and that experience helped them earn a Conference Playoff spot this season. The Wildcats finished 11-7 in League Play which was third in the Western Conference. The University of Arizona was also one of just two teams, the other being Louisiana State University, to take down the University of North Texas in the regular season.
Newcomers
The CRL old guard weren't the only ones who made a splash during the season, as newcomers who were hungry to make a name for themselves hit the pitch. Durham College and the University of Virginia both played their first-ever seasons in CRL, and both teams had roller coaster seasons. Durham finished with a disappointing 4-14 record, but flashed potential in a highlight series win over Akron University. Virginia went 5-13, but also grabbed a win over a Conference Playoff team with a series win over University of Southern Florida. While they weren't the most sparkling debut seasons, both teams have plenty to build on going into the future.
California State University, Fullerton also played their rookie season in CRL and fared relatively well. The Titans finished 7-11 with a 36-40 respectable game record. Their best moments came in series wins over University of Arizona and Louisiana State University. They also took the University of North Texas to five games in both series they played against them. California State University, Fullerton looks like a team that could be dangerous with just a little bit more experience under their belts.
Playoff Time
After the conclusion of League Play, the Conference Playoffs began with a new format. Instead of Conference Playoffs followed by a CRL Wildcard that resulted in an eight-team National Championship, the Conference Playoffs decided the top four teams that would compete to win it all.
In the Eastern Conference, Northwood University and University of Akron topped University of Southern Florida and Florida Polytechnic University (and simultaneously crushed all the CRL hopes of the state of Florida) and punched their tickets to the CRL Spring Championship. In the Western Conference, University of North Texas dominated the opposition and Louisiana State University notched second to advance to the CRL Spring Championship despite valiant efforts from the University of Arizona and the University of Texas at Dallas.
The CRL Spring Championship bracket saw Akron University and University North Texas face off to play the winner of Louisiana State University and Northwood. The daunting twist was that every team had one life and every series was a marathon best-of-9 series. While many were expecting a University of North Texas and Northwood University matchup in the Grand Finals, the exact opposite happened. Akron University disposed of the University of North Texas in six games and across the bracket, Louisiana State University did the same with heavy favorites, Northwood University.
Louisiana State University surprised many with their win over Northwood University because of the latter's dominance in League Play with a 17-1 record to Louisiana State University's 13-5 record. Their coach, Tyler "TBates" Bates mentioned before the match that they weren't afraid of Northwood University and it appeared the RLCS experience from their leader Jackson "Ayjacks" Carter helped carry the Tigers to the Grand Finals.
However, no one is more experienced in CRL than the squad from Akron University. Tristan ".tristn" Roberts, Buzz "buzz" Krager, and Isaac "Reticence" Stecker were all too prepared for the Grand Final, and it seemed Louisiana State University had used all of their energy to knock off the favorites in the Semifinals. Akron University dispatched Louisiana State University with a series score of 5-1 to clinch their fourth CRL title.
While there were plenty of changes for the CRL Spring 2021 Season, none of it was able to throw off Akron University, who has dominated CRL ever since it started. The next chance to see some of these teams face off is in the Level Next Rocket League Spring Showcase which starts this month and concludes in early June. Make sure to follow @RLEsports on Twitter to keep up with everything CRL. We'll see you back on the field soon!