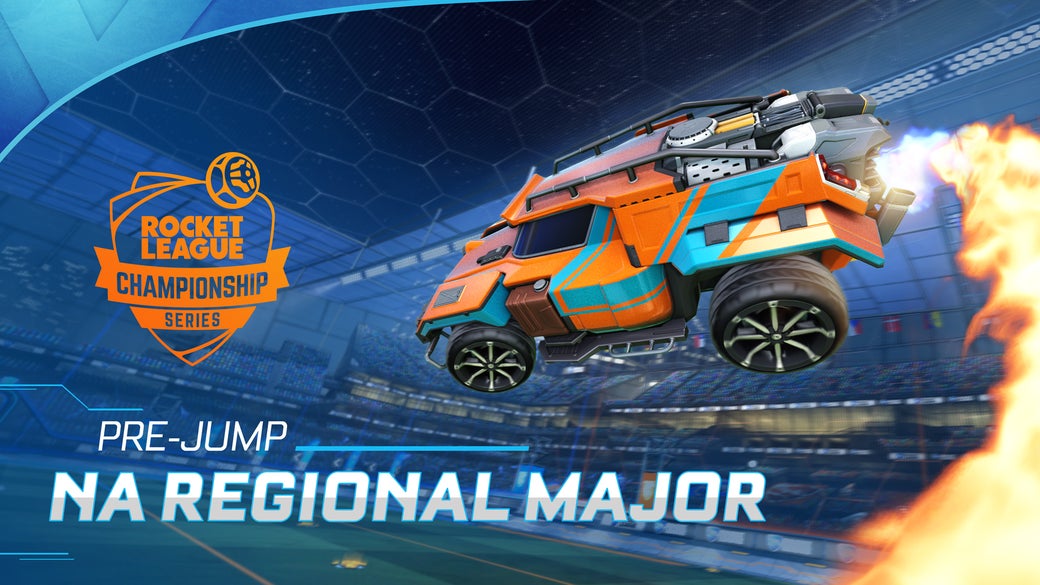 The final Winter Major is on the horizon! The Rocket League Championship Series (RLCS) X North American Winter Major Driven By Ford is going down this weekend! The 12 best North American Rocket League teams will pull out of the garage and take to the field to see who will rise up and become Major Champions!
Let's jump into the biggest stories before we close the Winter Split chapter of RLCS X.
So Close
For NRG Esports, the last two Regional Events had to be agonizing. First they were knocked out of the Upper Bracket Finals by Team Envy then ousted by a red-hot Spacestation Gaming in the Lower Bracket in the second North American Winter Regional. Then, they came from the Lower Bracket in the RLCS X Games to bracket reset Rogue in the Grand Finals, only to come up short in the second Best-of-7 needed to secure them the victory and the RLCS X Games medals. To say it's been a frustrating couple of events is probably an understatement. This team was built to win, and every time they don't, the sting of defeat gets that much more painful.
Let's take the silver lining approach here, though. NRG Esports has been close on many occasions, and that in itself is an accomplishment. The roster has also shown incredible resilience with their runs in the Lower Bracket, while also being an extremely formidable opponent in the Upper Bracket and Grand Finals. They haven't closed the deal since Regional Event #2 in the Fall Split, but in their defense, their last three finishes have been 2nd Place, 3rd Place, and 2nd Place again. Those results are nothing to scoff at, but NRG Esports wants trophies to fill their cabinets, not silver medals. This weekend they've got a shot to take home a huge win at the Major, they just need to lock in and finish the job.
Finally!
Rogue fans, let's all collectively exhale together. It was about time, huh? After what felt like decades of knocking on the door of being an elite North American Rocket League squad, Rogue finally broke through at the RLCS X Games, picking up some sick RLCS X Games medals in the process. After only a few months of playing together, Rogue's new-look roster, consisting of Jason "Firstkiller" Corral, Leonardo "Turinturo" Wilson, and Alexandre "Taroco." Reis Pedrogam catapulted their way to a Regional Event victory. It was a huge moment for the players, a huge moment for the organization, and a huge sigh of relief for longtime fans. It was a hard-won victory as well, as Rogue cut their way through teams like G2 Esports, Team Envy, and NRG Esports (twice!).
After their win, Rogue has something they're not used to: expectations. Now that the team has a huge victory under their belts, it's time for them to deliver another dazzling performance at the Winter Major. A middling finish and going out with a mediocre whimper just won't do anymore. This Rogue squad has shown the world just what they're capable of and now it's time for them to step up and prove that they can do it all over again. If they go back-to-back, with their second dub being the Major, Rogue will stake their claim in the upper echelon of North American Rocket League. Grab a snack and sit back, because we might just be witnessing the beginning of something special.
Get In the Knapsack
For a player so talented, people sure aren't talking about Jacob "JKnaps" Knapman all that much. As the premier striker on G2 Esports, one of the most well-known teams in North America, it's puzzling that he's been nearly absent from the conversation during the Winter Split. Or is it?
G2 Esports has looked up and down all Split long. One match they're crushing, scoring at will, and mercilessly beating their opponents into heaps of scrap metal and sadness. Then comes the next match, where it looks like whatever wind was in their sails beforehand has now fallen flat, and the ship has come to a dead halt. JKnaps is not exempt from G2 Esports' ebbs and flows. He too finds himself riding a wave of momentum one moment, only to have it crashing over his head the next.
Let's get one thing straight though, he and the rest of G2 Esports are not in an unrecoverable position. And they're not even in that bad of a position to begin with. G2 Esports sits in 5th Place in overall points so far throughout RLCS X. If they perform well at the Major, they'll be primed to move up the standings and put themselves in a great position heading into the final Split. JKnaps is a key to that and he'll need to show up big for the team to make a deep run. But, it's important to remember that he isn't called the Knapsack for nothing. If G2 Esports hop in, he might just carry them all the way to victory.
Don't miss the North American Winter Major Driven By Ford this weekend! Catch the action on February 27 and 28 on Twitch and YouTube starting at 10 a.m. PST (6 p.m. UTC). Make sure to follow us on Twitter to keep up with all things Rocket League Esports. We'll see you this weekend!