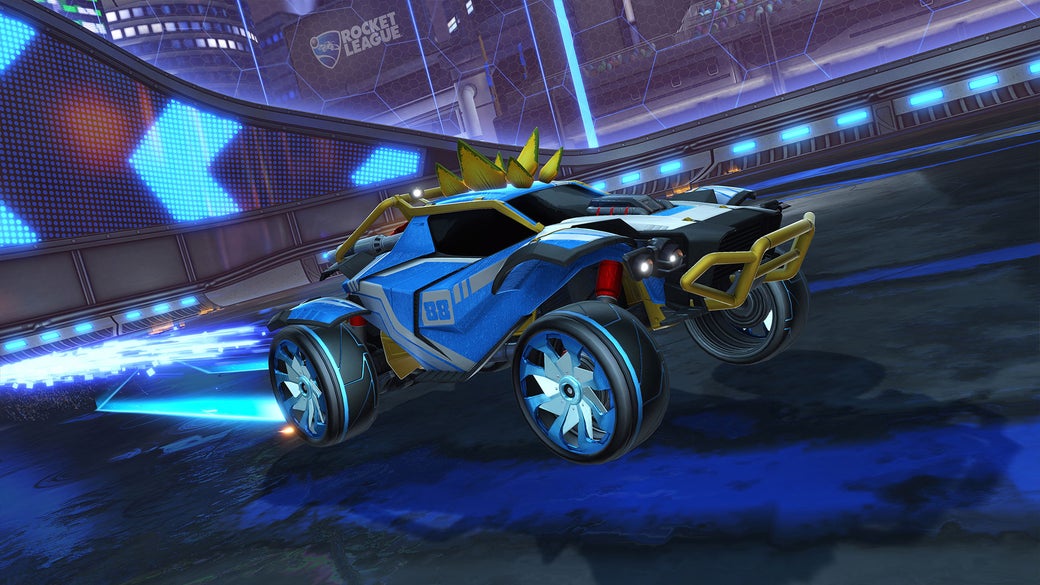 The biggest story from the first half of Season 8 has been the dismantling of established Rocket League Championship Series (RLCS) teams by newly promoted rosters. That's especially true in North America, where the so-called "Big Three" reigned supreme. Yet, in the first three weeks of the season, we've seen two of these teams, Cloud9 and G2 Esports, suffer unexpected losses. With the Big Three on the verge of collapse, let's take a look back at where their long run of dominance came from.
Season 4 seems so long ago, and for many reasons it was a turning point for the RLCS. The biggest reason being the introduction of the Rival Series, which finally allowed up-and-coming players to develop their skills in order to become the stars of tomorrow. However, looking deeper into the North American ecosystem, the competition at the highest level had changed.
Up until Season 3, NRG Esports dominated the region with first-place finishes in the North American RLCS. Though they struggled internationally, domestically they were undoubtedly the team to beat. Leading up to the qualifiers for Season 4, two fan-favorite rosters emerged that seemed to be able to stand toe-to-toe against the formidable RLCS giant: G2 Esports and Cloud9
G2 Esports underwent a major roster change in Season 3 following a disappointing Season 2 performance from their roster of former World Champions. With aspirations of being at the top again, they brought on two incredibly talented players and personalities in Dillon "Rizzo" Rizzo and Jacob "JKnaps" Knapman to achieve this goal. Despite a rocky performance and a disappointing end to Season 3, G2 Esports stuck together and looked to be a force going into Season 4.

The second, Cloud9, was the hottest team around at the start of Season 4, having won multiple events. Most importantly, the roster came out on top at the most stacked Rocket League event up to that point. Playing as The Muffin Men at DreamHack Atlanta 2017, the roster made it their mission to prove that they were the best team in North America. That's exactly what they did, as they knocked out both NRG Esports and G2 Esports on their path to victory.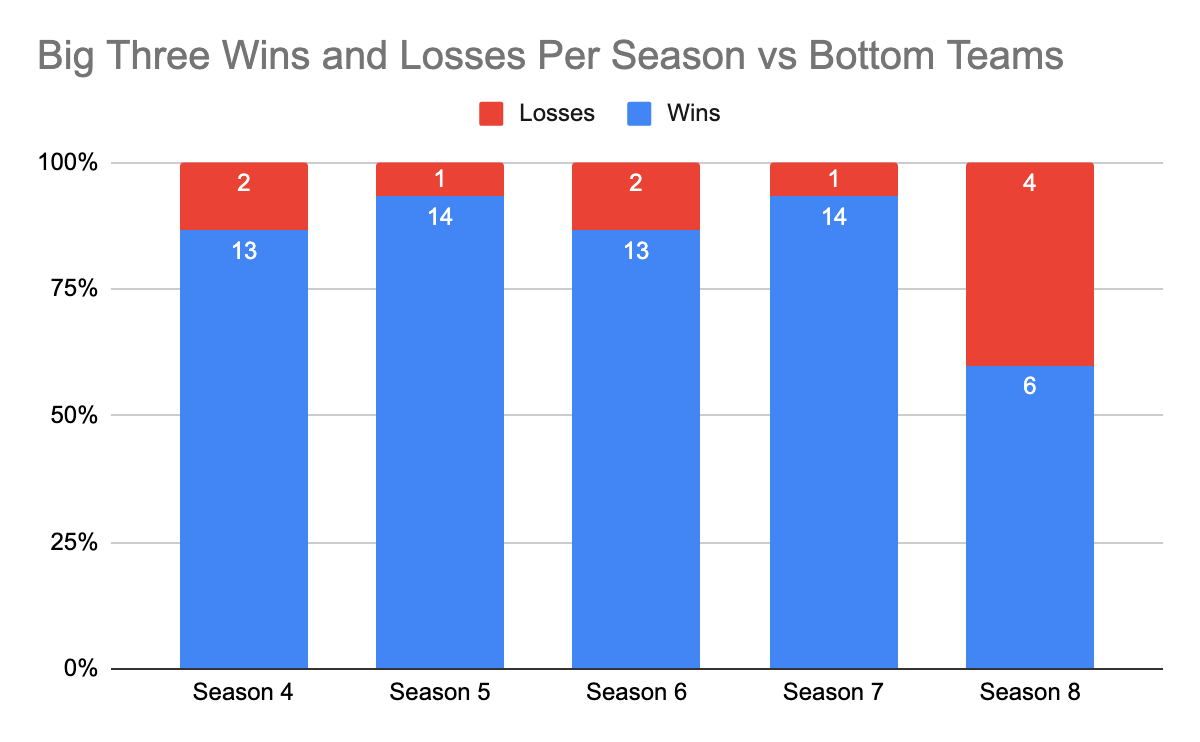 Since then, these three teams have been in a never-ending fight for the North American crown. While other teams spring up and seem to be able to contend with them, the Big Three are able to adapt, overcome, and reestablish themselves repeatedly as the top dogs. As the Big Three began to form in Season 4, the three teams finished with a combined record of 13-2 against the other five teams in the North American RLCS. In the following Season, they became even more dominant, improving their collective record against the five other RLCS teams to 14-1. The Big Three have never lost more than two games in a single Season to teams outside themselves and none of the losses ever came against the same team.
That is, until now. Season 8 has been an anomaly so far with the Big Three getting slapped with four losses in a single Season—twice more than they ever have before. Heading into Week 4, they hold a paltry record of 6-4. Three of the losses can be attributed to Cloud9, who were unable to take down Birds, Spacestation Gaming, and the Pittsburgh Knights during the first three weeks of RLCS competition. The Pittsburgh Knights didn't stop at beating Cloud9 though, as they also went on to take down G2 Esports, becoming the first team to beat two Big Three teams in a single season.

While the above is attributed mainly to the declining performance from Cloud9, G2 Esports has also underperformed. We just passed the halfway point of the Season and G2 Esports are only three games shy of the most losses they've had in a Season with more tough matches still to come. Just a single series loss would match their worst RLCS Season yet. To say that this season's script has been flipped upside down so far wouldn't be a stretch at all.
G2 Esports have also been swept in both of their losses this season, which is half of the four times total they have been swept in the RLCS since the start of Season 4. Only NRG Esports, Cloud9, and now the Pittsburgh Knights have accomplished this feat.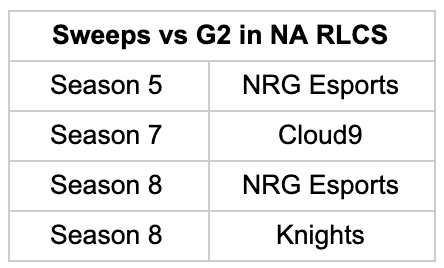 There are still two more weeks to go to see if Cloud9 and G2 Esports can claw their way to the top of North America. If there are any teams in the North American RLCS capable of doing so, it's these two. Regardless, we can say with certainty that the RLCS is only getting more and more competitive with each passing season, which only serves to produce more entertaining Rocket League.
What do you think? Can the Big Three recover? Or is it curtains for that era of North American Rocket League? Let us know your thoughts on Twitter. Don't forget to tune in this weekend at 11:30 a.m. PDT (6:30 p.m. UTC) on Saturday and 8:30 a.m. PDT (3:30 p.m. UTC) on Sunday to catch Week 4 of the RLCS. We'll see you then!