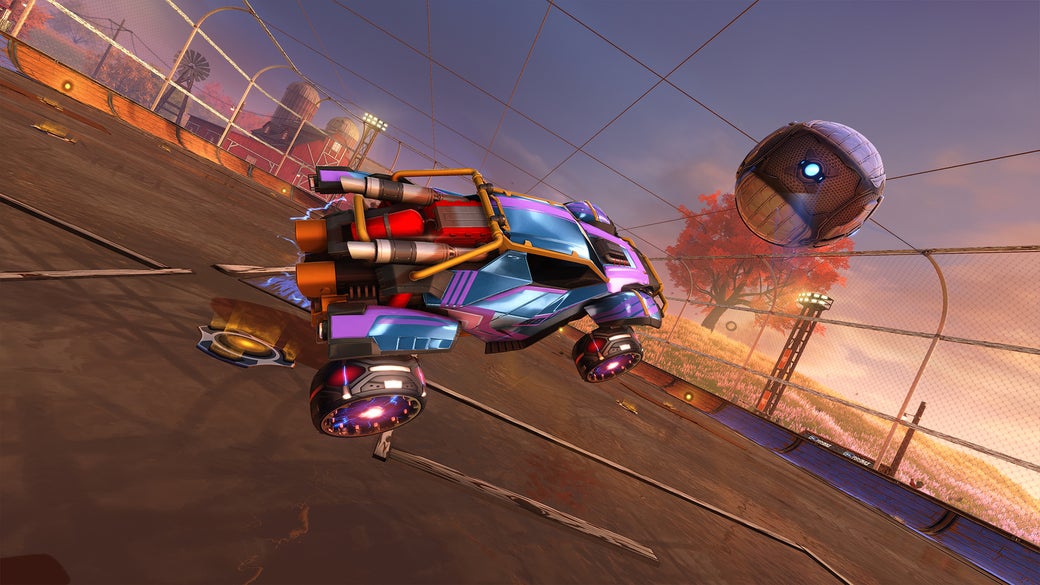 The Promotion Tournament is one of the most gut-wrenching and exciting parts of any Rocket League Championship Series (RLCS) season. The high stakes, tough competition, and do-or-die format makes for heroic underdog stories and crushing tales of defeat. With spots in the RLCS on the line, every game matters and one goal could spell the difference between making the RLCS or heading to the Rival Series.
This season's Promotion Tournament just wrapped up this past weekend. Some teams took flight, while others had their RLCS dreams demo'd right before their eyes. Let's take a look at who punched their tickets into Season 8 of the RLCS.
More Than Good. Great!
Let's all give one, big RLCS welcome back to Complexity Gaming! After being relegated last season, Complexity stuck it out and gave it their all for a run at the RLCS in Season 7. The one big change? After Linus "al0t" Möllergren left to join mousesports in early 2019, Complexity filled his spot on the roster by taking a gamble on an up-and-coming talent by the name of Hrant "Flakes" Yakoub. This proved to be the defining move in Complexity's RLCS comeback bid.
Flakes' combination of mechanical ability and uncanny game sense proved to be lethal time and time again throughout the Rival Series and Promotion Tournament. At times, Flakes seemed absolutely unstoppable, scoring at will and making defenders miss with his precise playmaking ability. His solo-centric style quickly became a defining characteristic of a revamped Complexity squad. That didn't stop in the Promotion Tournament where he helped Complexity dominate the competition to qualify through the Upper Bracket and secure a spot in RLCS Season 8. The emergence of Flakes as a superstar should send shivers up the spines of RLCS teams, as this new Complexity team looks like a completely different beast than we saw last year.
Peep This
The Peeps were the Rival Series' worst kept "secret." As a two-season mainstay of the Rival Series, The Peeps had their sights set on finally securing that ever-elusive RLCS spot. To help take themselves to the next level, the team brought on Slater "Retals" Thomas to help bolster their offensive pressure. It ended up working out better than anyone could have expected.
After a rough 1-2 start to the season, The Peeps turned on the afterburners and didn't drop a single match afterward, bursting across the Rival Series finish line with a 5-2 record. They continued their hot streak all the way through the Promotion Tournament, utilizing air-tight team plays and precision shooting to help propel themselves through the tournament and into Season 8 of the RLCS. In the end, The Peeps quite simply had too much momentum to stop and they rolled with that confidence all the way past their competitors. If we've learned one thing from this, it's this: Don't sleep on The Peeps!
A Brick Wall
If you would've said that a legendary player like Francesco "kuxir97" Cinquemani would be in the Promotion Tournament, people would have likely called you crazy. But that's exactly what happened this season. When push came to shove though, kuxir97 and The Bricks lived up to their moniker, becoming a brick wall that kept their spot in the RLCS and doomed two others to the Rival Series.
It wasn't easy and it wasn't pretty, but The Bricks fought tooth and nail to retain their spot. They relied heavily on Jack "Speed" Packwood-Clarke to be the bedrock of the squad, but The Bricks also got key contributions from both kuxir97 and David "Miztik" Lawrie throughout the day. Their trip back to the RLCS was an edge-of-your-seat affair, especially in their qualification match against Veloce Esports, where they went the distance and clawed their way to a 4-3 win to earn their spot. The road back to form looks like it'll be a long, winding one for The Bricks, but battling their way through the Promotion Tournament was a promising start to that journey.
All About Their Beezness
This one felt like more of a foregone conclusion than anything else. Brids and the Beez, which consists of Nick "mist" Costello, Colby "Hockser" James, and Raul "Roll Dizz" Diaz, was perfect throughout the Rival Series season, locking in a spotless 7-0 record heading into the Promotion Tournament. Not only that, but they consistently looked like they had what it takes to hang with RLCS-caliber teams. They proved that hypothesis true by beating Splyce, not once, but twice in the Promotion Tournament to grab a spot in Season 8 of the RLCS.
Their offensive attack has historically been led by mist, but during the Promotion Tournament both Roll Dizz and Hockser helped keep the pressure up all day long. When Birds and the Beez are clicking, they become scarily hard to deal with in the offensive half. But when they're thrown off their game (such as in their first Qualification Match against The Peeps), they have a hard time dialing back in on what makes them great. Regardless, Birds and the Beez did what they came to do at the Promotion Tournament, punching their ticket into the RLCS. If they can continue to finely tune their game and work on maintaining their offensive tempo when the going gets tough, they'll be a treat to watch in Season 8.
Did the team you were rooting for make it out of the Promotion Tournament? Let us know on Twitter @RLEsports.

Make sure to grab your tickets to the Season 7 World Championship that is happening live from June 21-23 at Prudential Center in Newark, New Jersey. Also, don't forget that you get these sweet Wheels for attending. We'll see you there.