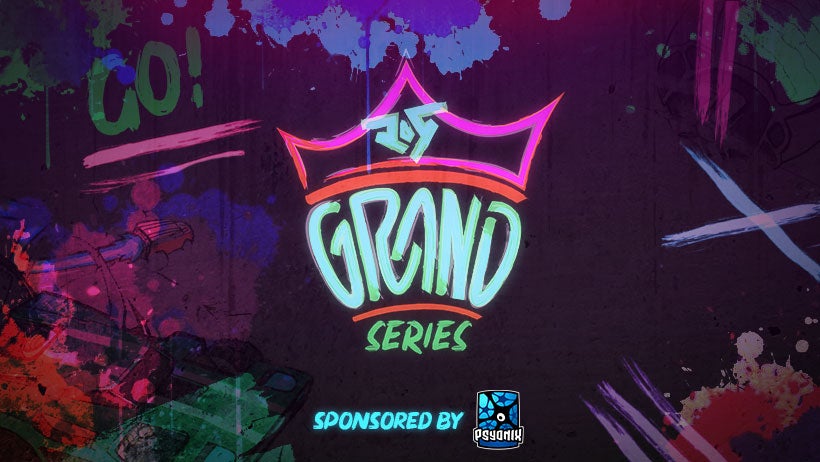 The Season 7 Rocket League World Championship was historical in a lot of ways, but one of the most important changes was the addition of South America. From the inaugural season of the Grand Series to their first-ever appearance at the World Championship, the last few months have been full of memories for the South American region.
We caught up with Enzo "Tander" Toledo and Matheus "Matix" Rodrigues of teams INTZ e-Sports and Lowkey Esports to talk about what it's been like to represent their region in the Grand Series and the World Championship.

New Horizons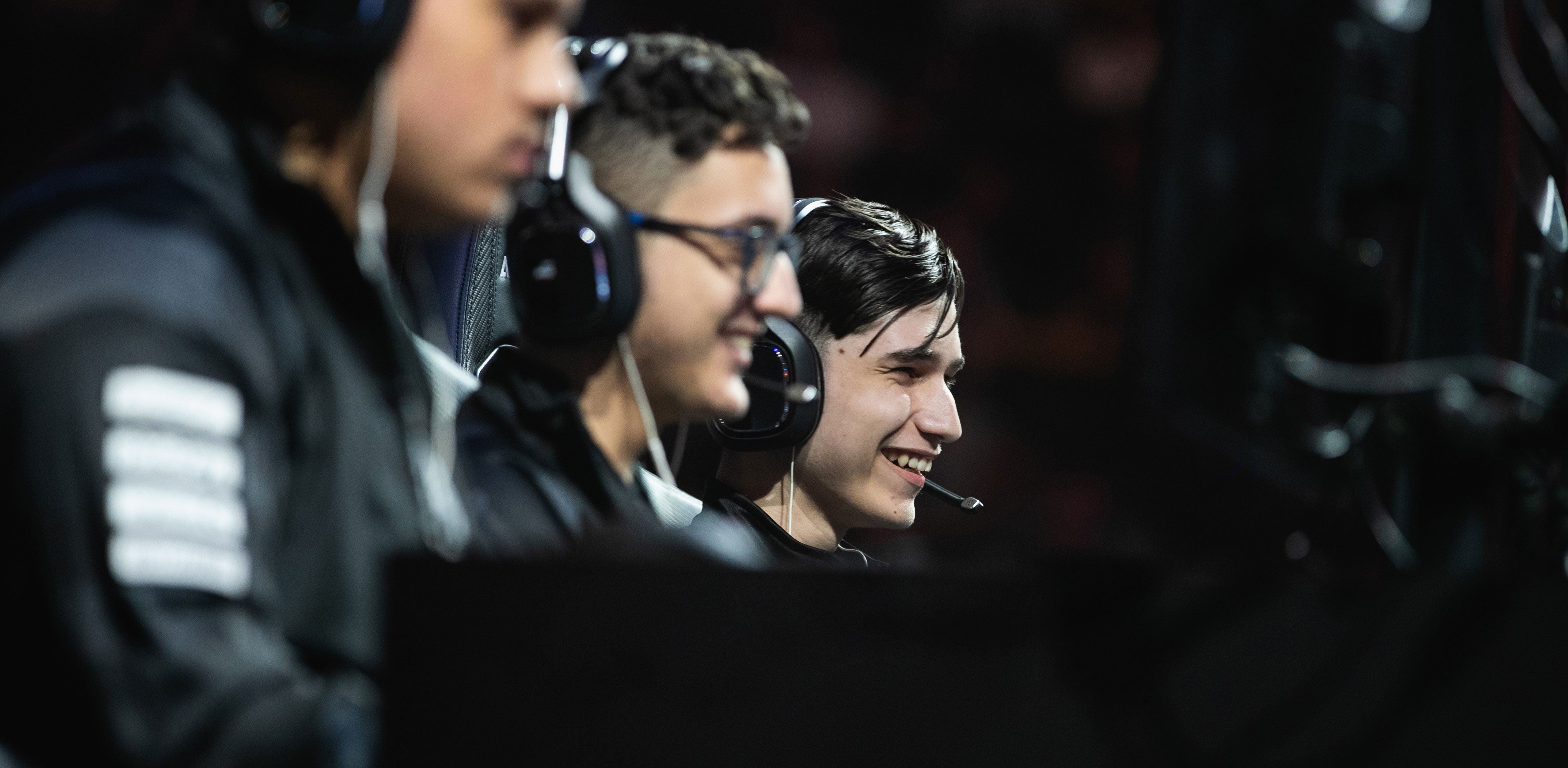 After years of community-organized tournaments and a do-it-yourself approach, the South American region finally got their chance at World Championship qualification in Season 7 of the Rocket League Championship Series (RLCS). The official South American path to the World Championship would run through the Grand Series, a brand new league set up to give the region their first-ever shot at playing with the biggest and best teams on the planet.
For Matix, it gave him the motivation to continue growing and building his skill set in Rocket League. "I was very excited about the opportunity to finally compete for the World Championship," he says. "It motivated us to keep training." Meanwhile, Tander felt the pressure to perform every match because he realized that the stakes were higher than they'd ever been before. A trip to New Jersey and a chance to be one of the first South American representatives to grace the World Championship stage made him strive even harder for greatness. "We knew how much this meant for us, every match was extremely important for our qualification for the World Championship," he says. "Being part of this historic season for our region and being the first South American Champions of the RLCS is something I will never forget."
The teams used Grand Series League Play as an opportunity to learn on the fly and level up their play in preparation for the World Championship. It wasn't a solve-all for any of the teams—they knew they needed international experience as a true litmus test—but it was a huge, positive step towards providing stability and an opportunity for South American teams to play through an entire season of sustained, high-level play.
"I think we all improved a lot during the season, but of course the level of play in South America is lower than that of the best international teams," admits Tander. "I would say we did the best we could in terms of preparation, but we still need some more international experience to reach the level we want for the upcoming seasons, and to truly put up a fight for the world title in the future." When asked about League Play preparing him for the World Championship, Matix says he saw it as a way to augment his game and learn new skills throughout a series. "I think so, especially the games against Lotus, Erodium, and Lowkey that were more hard-fought," he says. "We could always absorb something new and improve."

From the Grand Series to Worlds
Once League Play ended, it was on to the Regional Championship for both Matix and Tander. Their teams met in the Upper Bracket Semifinals where Lowkey Esports took a narrow 4-3 win over INTZ e-Sports, putting Tander one step away from World Championship qualification, while Matix had one more life left in the Lower Bracket.
Lowkey had another hurdle to overcome in the form of South American heavy-hitters, Erodium. In what was a razor-close series, Lowkey prevailed to punch their ticket to the World Championship. For Tander, his initial reaction was pure shock and an unstoppable outpouring of emotion followed by the silence of astonishment. "I just screamed and froze after I scored the overtime goal, while my teammates were screaming," he recalls. "That series against Erodium was definitely the most intense of our careers, so scoring the goal that ended it, prevented the reverse sweep, and took us to Worlds basically left me with no reaction."
Meanwhile, Matix and INTZ e-Sports were tasked with two more series to make the World Championship. In what became the defining underdog story of the Grand Series, Matix and company dispatched Lotus 4-1 and then Erodium in an upset that nobody saw coming. It was the first true Cinderella story in Grand Series history and it couldn't have come at a more meaningful moment. Matix was understandably in disbelief, but once it settled in, he and his family couldn't help but celebrate. "Wow, I did not believe it at first," he says. "When I finally realized it, I celebrated a lot with my family."
Lowkey Esports went on to defeat INTZ e-Sports 4-1 in the Grand Finals to take the first-ever crown of the Grand Series, but the work to get to the World Championship was already done for both sides. With their tickets locked in, both Tander and Matix had time to reflect on what their qualification meant to them.
The moment of qualification is, obviously, a time to celebrate. Yet, it means more than just happiness. It gave both players perspective and validated all that they had given up to put themselves in a situation to succeed. "All my effort was worth it," explains Matix. "All the hours I spent training and trying to see where I was going wrong finally paid off." That's a sentiment that Tander echoes as well. For him, the qualification made all of the years without a clear path to the World Championship worth it. "It was a relief after working so hard even when South America was not part of RLCS. I have played and qualified for many tournaments during my career, but nothing compares to the World Championship," he says. "Being at LAN as the champions of South America on the regions' debut is the pinnacle of my career so far."

All Eyes on Them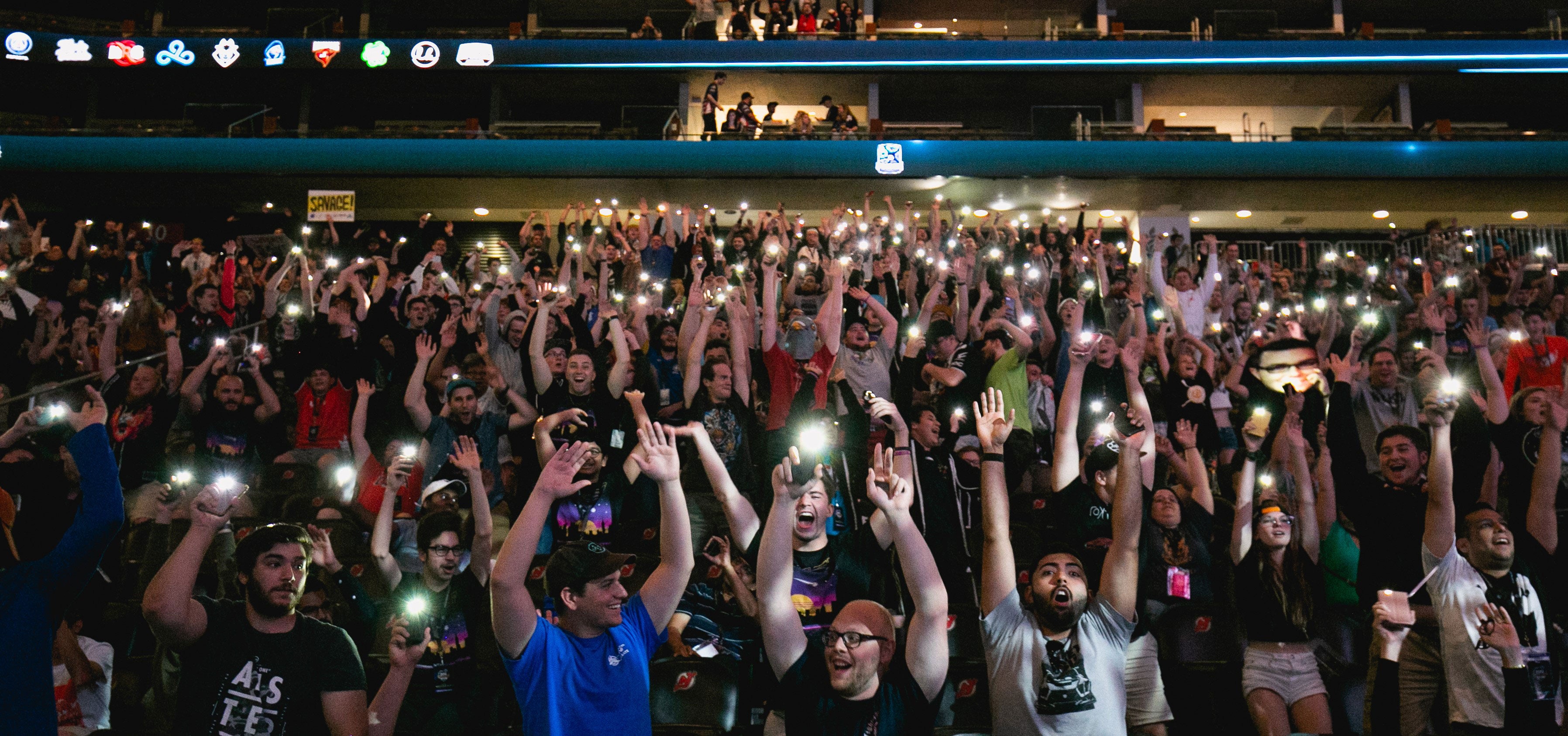 Before they knew it, it was time for Tander and Matix to head to New Jersey for the Season 7 Rocket League World Championship. The gravity of the tournament wasn't lost on them.
"It was a great feeling to be part of the big event that I have been watching for the past three years," says Tander. "Being there and finally meeting all the players, casters, and staff that I got used to seeing from my home made me realize that I was finally part of this." Matix felt the same way, but also cited the electric energy of the crowd as a key component that got him excited. "I found it very exciting. All the atmosphere of competition and all the euphoria of the fans," he explains. "Playing against the players that I always watched was incredible."
They both have played in tournaments and in front of fans before, but never close to the scale that they experienced at the World Championship. When you hit that stage for the first time, it can completely rack your nerves. Being at the center of attention of thousands of fans completely changes the complexion of playing Rocket League. Hitting Flip Resets from home is one thing, but competing on stage is another beast entirely. "[It was] a different feeling, I had never played for so many people," Matix admits. "I did not feel that it affected my performance but I played with a knot in my stomach." Matix wasn't the only one feeling the pressure (and hype). Tander felt like each play was more consequential as a result of being on stage. "Such a big stage full of people makes every decision feel much more important," he says. "It was our first time playing outside of Brazil so I didn't expect much support, but there were a lot of people there supporting and cheering for us."
If the South Americans were nervous, it didn't show in their performances. While they came up winless this time around, the games never felt out of hand or that they were heavily outmatched. South America's trademark aggressive flair was there, yet it was their lack of experience that sealed their fate. Regardless of the results, South America's first shot at the World Championship left the impression that there's a ton of potential that could be unlocked as the region continues to develop.
"[It was] insane," Matix says. "The competition was at a level that we had never experienced. We tried to adapt as quickly as possible but we still lacked experience." Tander agrees and believes that the pressure is on to take what he learned and turn in an even better performance next time. "Playing at this level was not something we were used to, but I know that now the fans expect us to improve and start winning series at the next international events," explains Tander. "We learned so much about the different playstyles across the regions, and we will definitely take what we learned back to South America to improve our level of play."

On to the Next One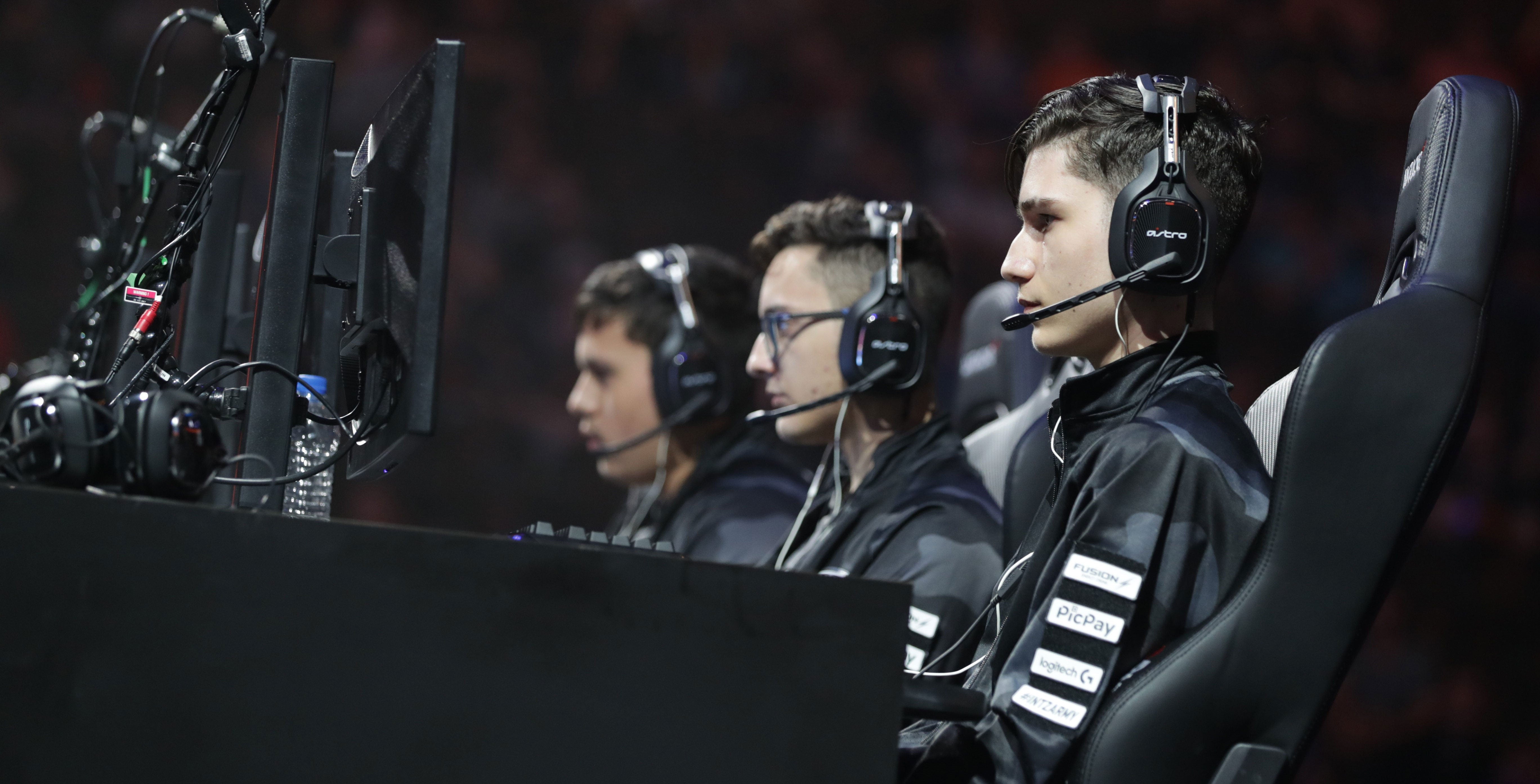 Even though the Season 7 World Championship is in Matix and Tander's rear view mirrors, the effect that it had on them continues to shape how they view and approach Rocket League. For both of them, being at the World Championship proved to them that they are professionals and that they need to approach the game with that in mind. When you hit the World Championship pitch and you're not that far away from taking series off some of the best teams on the planet, it has to be a shock to your system. What seemed like a pipe dream only months ago is a reality, and that reality is that both Matix and Tander are some of the best players the game has to offer. But, this is only the beginning of a long road of incremental improvements that will take them to the next level.
"I feel that everything I had known from the scene and myself as a 'professional' has totally changed," says Matix. For Tander, it proved that a South American career in the game he loves so much might not be out of reach after all. "We realized that we can compete against the top international teams," he says. "As the South American [region] grows with more support from the organizations and the community, there will be many opportunities to have Rocket League as a career in South America."
When it comes down to what truly makes these players tick, one word really seems to be apt: passion. They played purely out of passion before, and now with more support behind them, that passion shows in every touch of the ball and every mechanical flourish they pull off. This isn't where South America's story ends. In fact, we might have just read the introduction to an unwritten novel. Whatever comes next, both Matix and Tander want to prove their worth and make their region proud. It's not every day that the opportunity to become the face of a region comes knocking, but Tander and Matix have seized their chances and are looking to make an even bigger splash in the future.
"We knew our first World Championship would be a tough challenge, but we accepted that challenge and learned as much as we could," says Tander. "Now we will focus on using what we learned and work hard to make sure we become top contenders at international events. We will make South America proud."