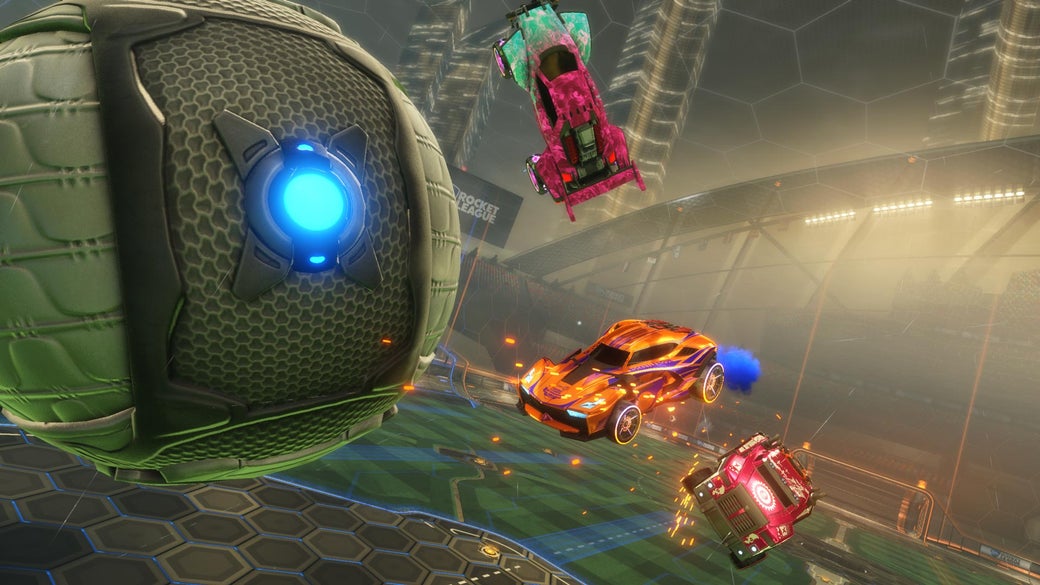 Hey everyone!
Welcome back to another installment of our semi-regular series, "Let's Talk!" This time around, we're going to discuss the recent hot topic of esports items! Over the past few weeks, there have been a lot of conversations within our community about esports team branded in-game items and where we stand on the concept. While that passionate debate brought a lot of interesting conversation along with it, we wanted to weigh in from behind the scenes and hopefully shed some light on the topic.
One of the most common sentiments we've seen when the community speaks of esports items, is the perceived simplicity of slapping a logo on a car to sell it. Many have suggested the idea of just throwing a few skins into a DLC pack and calling it a day, but the realities of development and partnerships is that there is significantly more to consider; especially when developing complex systems for downloadable content associated with esports organizations.
As we've mentioned in the past, our goal for any in-game system regarding esports items is to ensure that we're rolling it out in a way that provides value to our esports team partners, our professional athletes, and to the greater Rocket League community as a whole. Our challenge lies in delivering valuable content, while also ensuring a meaningful amount of revenue for partnered teams and athletes. While it is certainly possible for us to just package team decals into a DLC pack, more than three years of player-usage and transactional data tells us that this approach would not meet our goals for supporting these partners. Rocket League's other existing monetization systems aren't the right fit for esports either, which means that the right system doesn't exist yet. The right choice for everyone is to build something new.

Over the last several months, we've been working behind the scenes to make this new system a reality, and today we are pleased to announce that we will be rolling out an esports in-game item pilot program before the conclusion of the Season 7 RLCS World Championship. We will have additional details about the program (including our initial partners, revenue splits, item types, etc.) as we get closer to launch, but we wanted to let you know that we've heard you and we're definitely working on it. So, please, bear with us!
In the meantime, we're well on on our way to another spectacular finale of our first $1 Million prize pool for the Rocket League Championship Series (RLCS) and we couldn't be more excited to share it with you, November 9-11, in Las Vegas! We will see defending World Champions, Dignitas, attempt to three-peat, the return of the former-World Champion and current European 'League Play' MVP, Kuxir97, along with all the North American teams fighting to reclaim the throne from the dominant EU region. Make sure you join us live at the Orleans Arena, by purchasing tickets right here, or join us LIVE on Twitch each day, starting at 11:00 AM PST/ 2:00 PM EST/ 7:00 PM UTC!