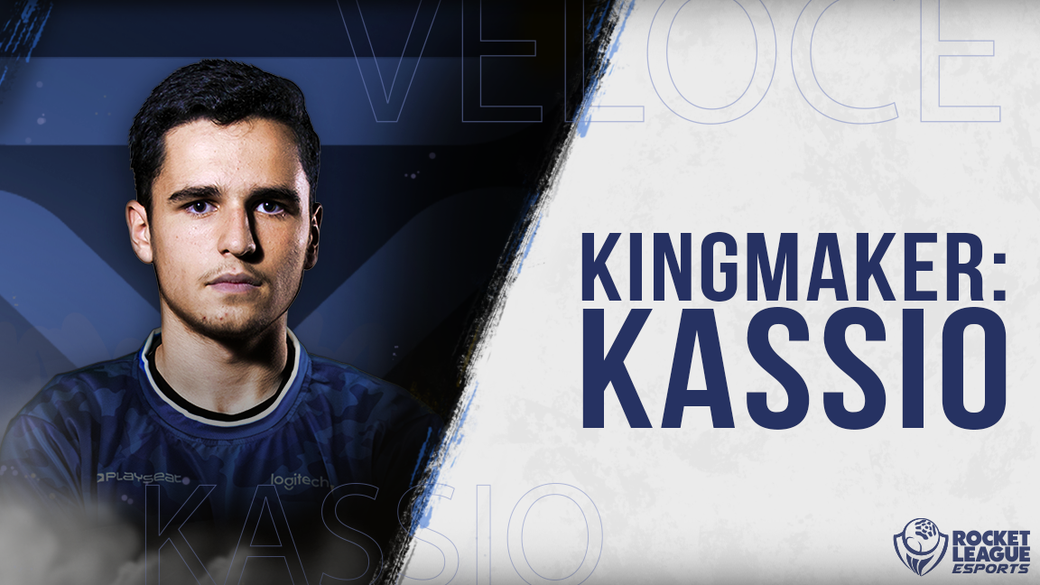 Not every player who hits the Rocket League pitch is destined for greatness. Andy "Kassio" Landais definitely didn't think he'd ever be competing in the Rocket League Championship Series (RLCS) with Veloce Esports. In fact, Kassio's beginnings are more humble than most. But he didn't let that stop him from becoming one of Rocket League's best and most consistent third men. His unlikely story begins on YouTube, where he found out about Rocket League for the first time.
"I got into Rocket League after watching a video on YouTube. Immediately, I was very interested," explains Kassio. The only problem was money. Unfortunately for Kassio, his computer at the time wasn't powerful enough to play Rocket League. "I didn't have enough money to buy a computer to play Rocket League," says Kassio. "So I decided to buy Supersonic Acrobatic Rocket-Powered Battle-Cars (SARPBC) instead in order to practice the game. After 2 or 3 months, I was able to finally save for a computer and play Rocket League."
Kassio was watching the YouTube videos for more than just entertainment. He wanted to emulate the skills of the people he was watching. "Ever since I started watching videos of the game, I instantly wanted to try and become a professional player," he says. "I definitely saw the potential a few days after it got released." Kassio's keen eye for potential was right on the money. Rocket League blasted off to become an international hit. The high-octane action, coupled with the game's limitless skill ceiling meant that a professional ecosystem would soon be on the horizon.
Leveling Up
As the game's professional scene grew, so did Kassio's skill. Soon enough, he was knocking on the door of the Rival Series and the RLCS just before Season 6. While Kassio was busy making a name for himself as a member of Method, Triple Trouble was on the rise in the Rival Series. The trio of Aldin "Ronaky" Hodzic, Euan "Tadpole" Ingram, and Jack "Speed" Packwood-Clarke were tearing through the Rival Series (under the name of Red Reserve at the time). They eventually hit their big break by earning a spot in the RLCS, but the good times weren't destined to last much longer. Almost instantly, Speed was on the radar of RLCS scouts and fielded a tryout offer from Flipsid3 Tactics (where he stayed even after the team was dropped by the organization). On top of that, Red Reserve dropped the newly-promoted team, leaving them a man down and without an organization.
With time running short ahead of Season 7 of the RLCS, the team rebranded as Triple Trouble, and made the decision to pick up Kassio to complete their roster. Because of the roster's electric success in the Rival Series, Kassio knew the pressure was on to help keep his team competitive. All eyes would be on him if things started to go south. "It's always pretty hard to join a team that was performing really well beforehand rather than joining a team that was performing not so well," admits Kassio. "I handled the pressure by working even harder on my game than before. I did this by watching a lot of replays and consistently questioning my decisions. My family and friends also helped me stay confident."
That hard work and confidence ended up paying off in a big way with Triple Trouble vastly outperforming anyone's expectations. Kassio, who was widely thought of as a downgrade from Speed, helped Triple Trouble excel. He and his teammates ended up earning a respectable 4-3 record and a chance to go to the World Championship via the European Regional Championship.
Kassio and the rest of Triple Trouble capitalized on the opportunity, taking down PSG Esports in a convincing 4-1 win to secure their spot at the Season 7 World Championship. For Kassio, it was a dream come true. He had finally proven to himself that he belonged among the very best players that Rocket League had to offer. "It's probably going to sound a bit cliché, but making Worlds was one of the dreams that I had in my Rocket League career," says Kassio. "Ronaky, Tadpole, and I couldn't believe it. We were yelling a lot. I remember sitting on my chair for a few hours and just smiling, thinking about it."
When the World Championship rolled around, Kassio couldn't get enough of it. The whole experience was something that he'll remember for the rest of his life. "The experience I had at Worlds was the three best days of my life," says Kassio. "Competing in the most competitive tournament of Rocket League and being at the Prudential Center in New Jersey was incredible. It brings a lot of stress but I've definitely never had more fun while playing Rocket League than at that tournament."
Trouble Brewing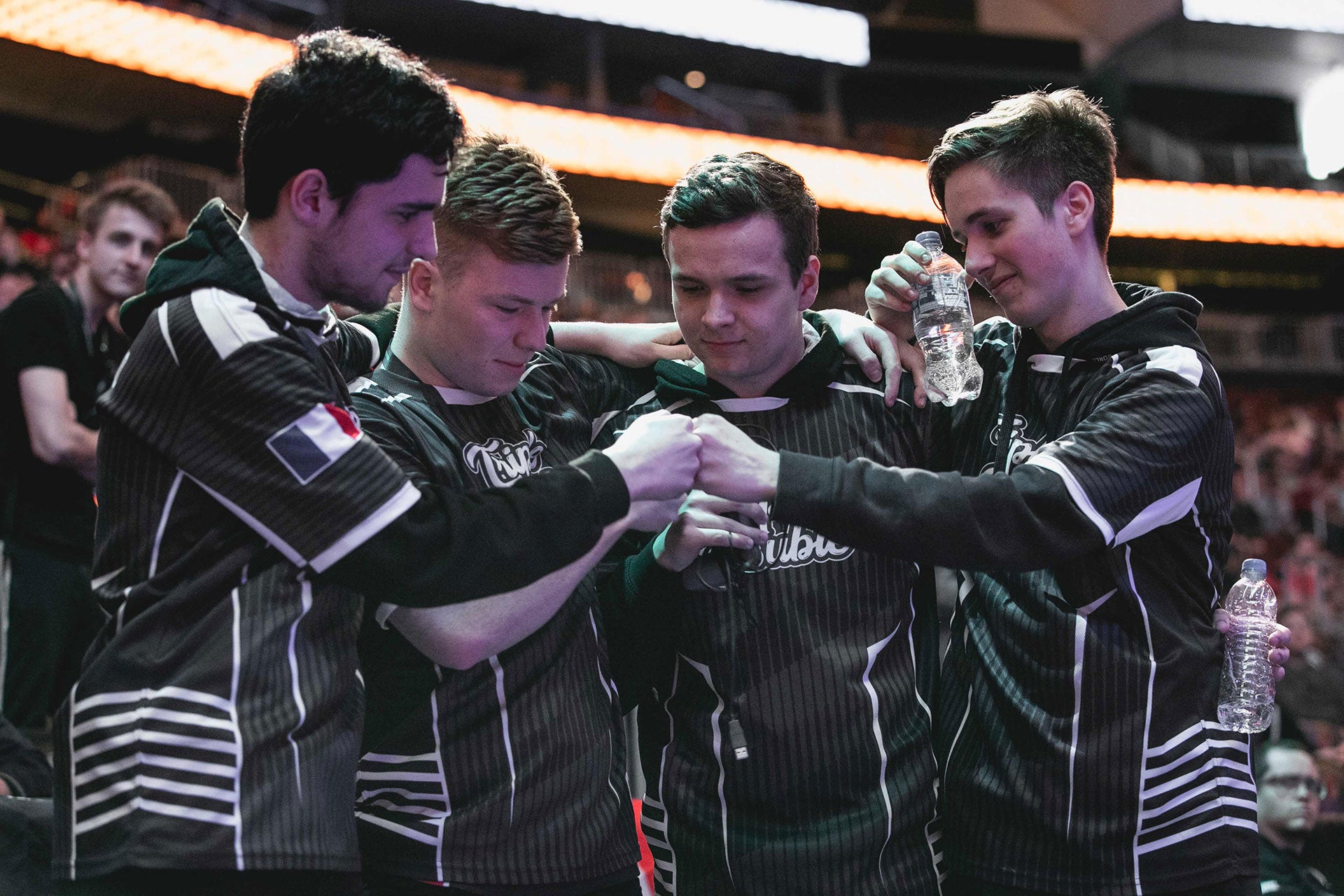 Even though Triple Trouble got knocked out by Rogue in the Quarterfinals, their run became a special part of the Season 7 World Championship. The emotional support from their coach (Dion "Base" Rees-Harris), families, and friends made their story even more heartwarming. Photos of hugs, cheers, and tears told the tale of a team that rose from the Rival Series and made a name for themselves in front of thousands of fans all over the world.
From the outside looking in, this was a young team on the rise with nothing but potential. But within the team, the bond between players was slowly starting to fray. The stress of performing at the highest level coupled with clashes between teammates began to slowly chip away at what was one of the best feel-good stories in Rocket League Esports. "There aren't a lot of moments where we all felt good playing together with chemistry," admits Kassio. "Throughout the season, we had ups and downs, and at almost every down, we had clashes privately within the team."
It all culminated in a catastrophic offseason meltdown that saw the team eventually forfeit their spot in the RLCS. When it fell to Kassio to decide whether or not he wanted to stay and try to salvage Triple Trouble or leave and seal the team's dissolution, he had to make the best choice for his future. Kassio ended up deciding to leave to join Veloce Esports. "It was the hardest decision I've had to make in my entire career," says Kassio. "I didn't have much time to make it, and everything was relying on me. I had to make a decision which would make someone angry or disappointed with me."
It was a choice that closed one chapter of his career while beginning another. When he left Triple Trouble, Kassio simultaneously opened up a spot in the RLCS, which was claimed by the team he had just joined. The move wasn't something he relished, but he knew it was necessary in order to start fresh, even if that meant taking a shot in the dark by joining Veloce. "I felt bad for Tadpole since me leaving Triple Trouble meant that he would lose his spot in RLCS. I know how much it meant to him," reflects Kassio. "I also had no idea how well we [Veloce] would do together. We had no time to practice and there weren't any tournaments except DreamHack Dallas, which I couldn't attend, to use as practice before the season."
Little did Kassio—and fans around the world—know, joining Veloce Esports would turn out to be one of the best decisions he could have made.
Twice As Nice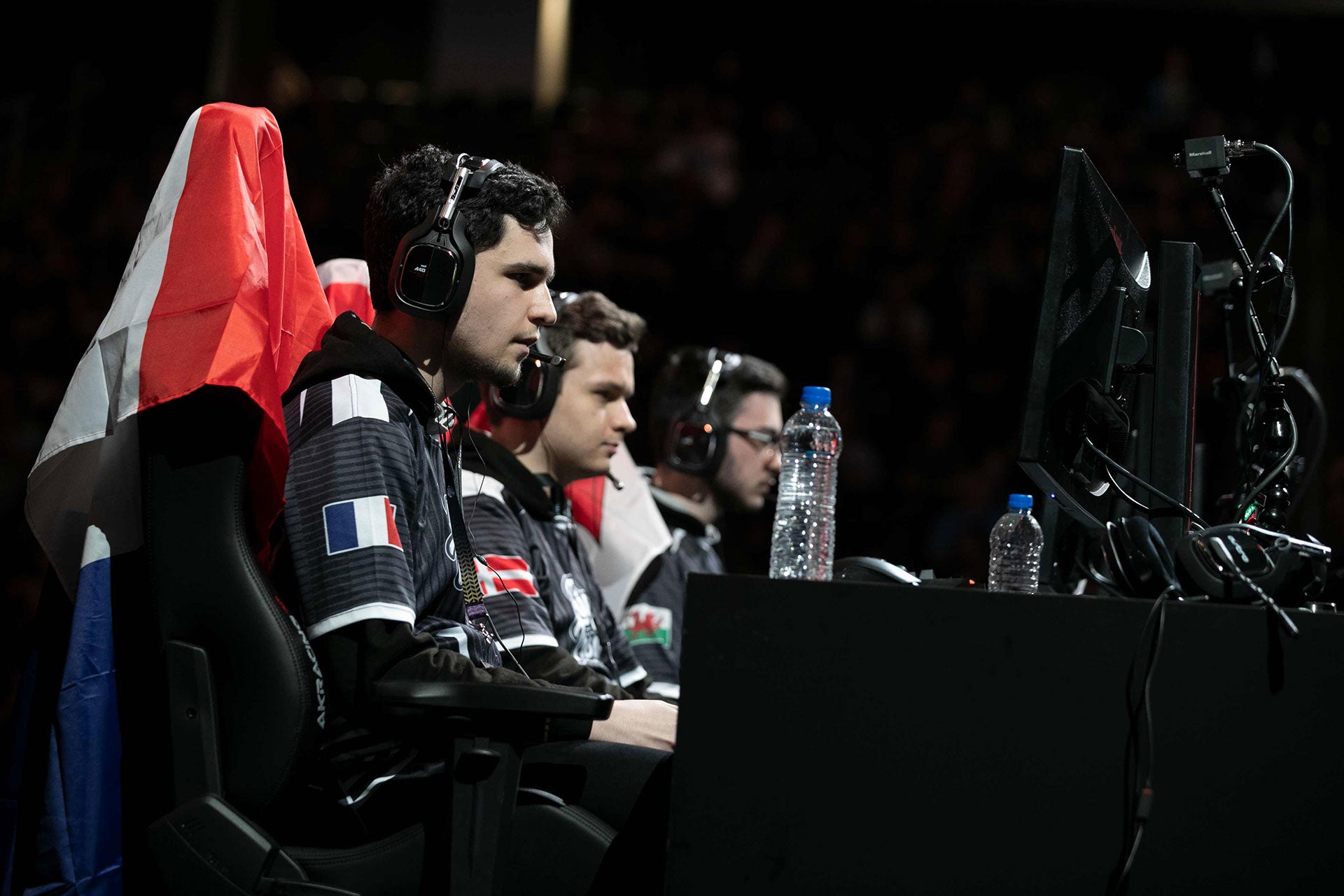 The expectations for Veloce Esports coming into Season 8 were low across the board. Analysts had them pegged for last, and by extension, headed for the Promotion Tournament. There were also question marks about the team's decision to sign Kassio. He was once again a focal point, and doubts about him rose to the surface. Was he a downgrade? Did the move make sense for Veloce? Does he make the team better? What can he add that they don't already have? All of these questions swirled around Kassio, but within a matter of weeks, he would be turning doubters into believers.
When Season 8 kicked off, Kassio and Veloce had to get to work early with a crucial double-header in Week 1. To the surprise of fans and analysts alike, Veloce smoked Complexity Gaming 3-1 in their opening match, then followed that up with a huge 3-2 upset over Dignitas. It was a clean 2-0 start for a projected last-place team. "Being considered a bottom tier team is always annoying for me," says Kassio. "Everyone thinks that you don't deserve the spot… and every time you actually make an upset or play well, then everybody argues that the teams that played against you had a bad day or that they didn't play well."
By the end of the season, Veloce was 5-2 and World Championship bound. They took high profile wins off of Team Reciprocity, FC Barcelona, and mousesports. It became extremely clear that Veloce was no fluke and that Kassio was indeed the right decision for the team. Their automatic bid to the World Championship spoke volumes about their ability to play under pressure and just how wrong everyone's reads of the team and Kassio truly were. "It felt great to prove that we could be one of the best in Europe," Kassio says. "Especially after being underestimated for a long time."
For Kassio personally, it was proof that he's still at the top of his game and able to elevate those around him. In other words, he's proven that no matter what team he's on, he's a kingmaker. "It feels good to be able to prove to everybody that I am still performing at an RLCS level and make Worlds for the second time in a row with a different team," he says. "It shows that I am able to adapt to teammates and perform when it matters."
Two teams, two trips to the World Championship. That's the long and short of it for Kassio. His team-centric style improves the play of everyone around him. Now that he's back at the World Championship, Kassio has another shot at turning more doubters into fans. "It definitely feels great to be going back to Worlds. It's an objective that every player is constantly aiming toward and thinking about," he explains. "It's also nice to see that the work that I have been putting into Rocket League is paying off."
At the end of the day, Kassio views his success as a product of his tireless work ethic. He's poured thousands of hours into his craft and that's turned him into the player he is today. Kassio doesn't view himself as especially talented. Instead, it's the hard work that made the difference in his career and life. "I personally don't think I'm really that talented as a player. However, I do believe that I have a work ethic that surpasses a lot of other players and I think that's why I'm here," he says. "I also try to act professional and genuine in the way that I manage my career and relationships that reflects the way I was raised—to treat others with respect."
All of Kassio's hard work and tough decisions have led him to Madrid. His career has been defined by his success and his empowerment of those around him. Few players get the chance to attend the World Championship, and even fewer earn their spot twice in a row with two different teams. Kassio truly is a shining example of what happens when dedication meets opportunity. No matter what happens at the World Championship, whether Veloce rises or whether they fall, Kassio wants to be remembered for one simple thing: "I want to be remembered as proof that anyone can achieve what they want as long as they work hard enough for it."