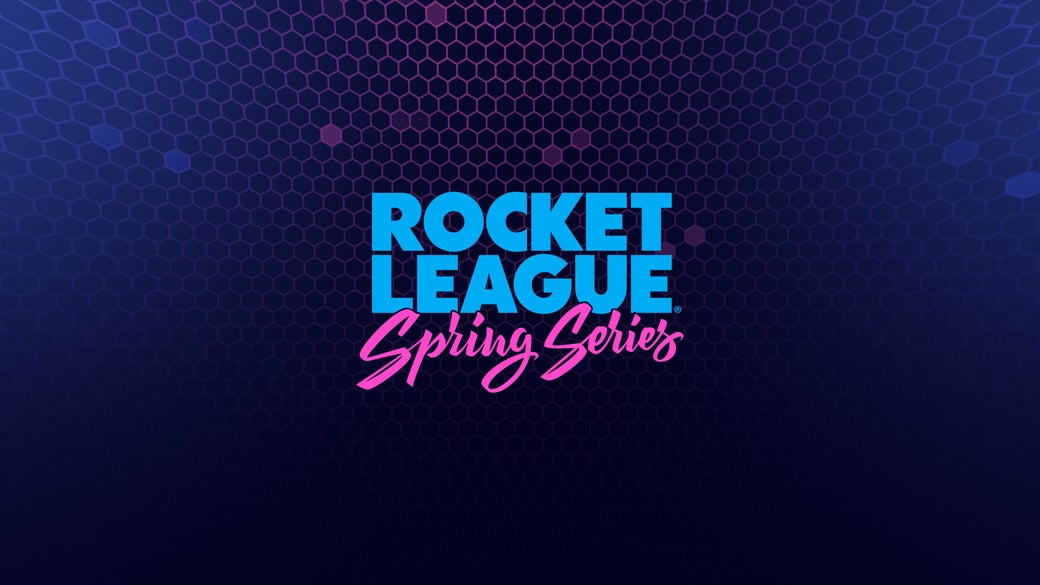 As you've heard, the rapidly developing COVID-19 (Coronavirus) outbreak has forced the Rocket League Championship Series (RLCS) and sports leagues around the world to modify or cancel their schedules outright for the safety of players, fans, and personnel. When we were forced to cancel the Season 9 World Championship, we committed to online regional tournaments that would keep our competitive ecosystem humming and give professional Rocket League players meaningful and exciting ways to compete.
Today, we're excited to introduce the Rocket League Spring Series! The Spring Series will feature regionally-based online tournaments starting in April and we've got lots to share, so let's dive in.
What Is the Rocket League Spring Series?
The Rocket League Spring Series is a series of tournaments that will include our four major RLCS regions: Europe, North America, Oceania, and South America. Each tournament will span two days and include some of the best teams in the world that are joined by teams that qualify through Open Qualifiers which are held before each tournament.
What's the Format and Prizing?
We want to reward the top performing teams that would have made the World Championship while also maintaining the openness that has been a hallmark of competitive Rocket League since its inception. Here are the key formatting takeaways for the Rocket League Spring Series:
Eight total teams per tournament

The top four teams from each region's Season 9 Regional Championship will auto-qualify and have preferential seeding

The remaining four spots will be filled by Open Qualifiers held before each tournament

Each tournament will feature a double-elimination bracket played out over two days of action

All matches will be Best-of-5, except for the Loser's Bracket Finals, Winner's Bracket Finals, and Grand Finals, which will be Best-of-7
Now that you have an idea of how these tournaments will work, let's break down the prize pool per region:
Europe: $125,000

North America: $125,000

Oceania: $50,000

South America: $50,000
What are the Dates?
Each region will have their own weekend to play out their regional tournament. That means there will be a full month straight where you can catch the best teams from each respective region face off for bragging rights and the title of Rocket League Spring Series Champion! In addition, we've got dates for the Open Qualifiers where you can assemble a team and battle for your shot at qualifying to play with the best of the best in your region.
Here are the dates for each tournament and their Open Qualifiers:
South America: Open Qualifiers on April 14-15, Spring Series on April 18-19

North America: Open Qualifiers on April 21-22, Spring Series on April 25-26

Oceania: Open Qualifiers on April 28-29, Spring Series on May 2-3

Europe: Open Qualifiers on May 5-6, Spring Series on May 9-10
How and When Can I Watch?
The Rocket League Spring Series will be streamed in the normal places you're used to catching Rocket League Esports action. That means you can watch all four tournaments on both our Twitch and YouTube channels. The start times will be different for each tournament. Check out the dates and times below:
South America: April 18-19, show begins at 7:30 a.m. PDT (2:30 p.m. UTC) each day

North America: April 25-26, show begins at 11:30 a.m. PDT (6:30 p.m. UTC) each day

Oceania: May 1-2, show begins at 6:30 p.m. PDT (1:30 a.m. UTC) each day

Europe: May 9-10, show begins at 8:30 a.m. PDT (3:30 p.m. UTC) each day
For the Open Qualifiers, players and teams are encouraged to stream their matches, but there will be no official stream.
When and How Can I Sign Up?
Sign-ups are live right now on smash.gg! Click the link HERE to get your team signed up. Please keep in mind that the Open Qualifiers will be played in a double-elimination, Best-of-5 (Bo5) format. This means that each team will have at least two matches to play in the Open Qualifiers. Have fun and good luck!
For all things Rocket League Esports, be sure to follow our Twitter. Stay tuned for Spring Series news, content, and more. We're beyond excited to kick off the Spring Series on April 18th. We'll see you then!