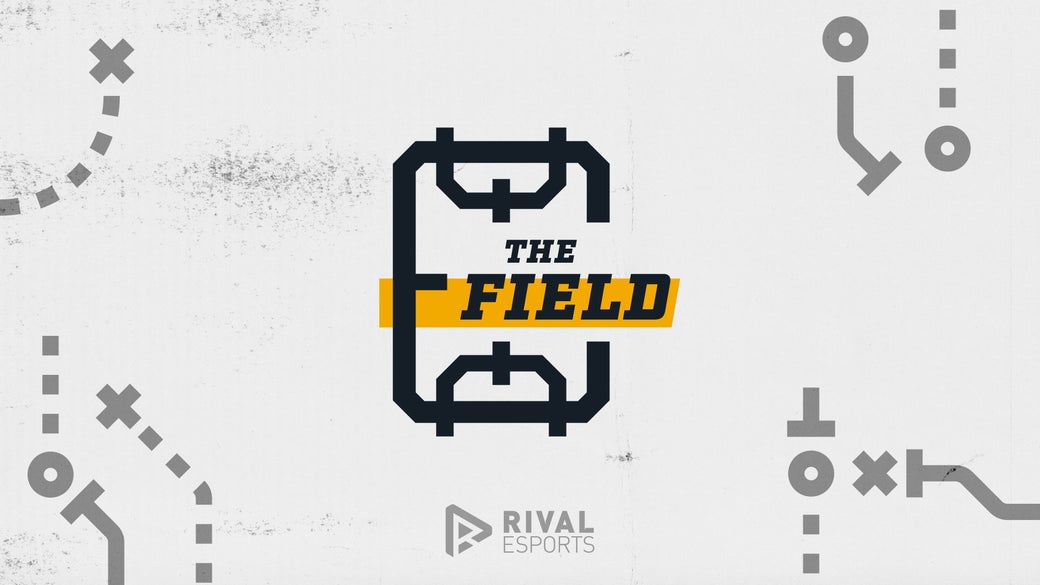 Editor's Note 7/27/2020: After consulting with Rival Esports and beta testers, the following changes have been made to The Field:
There will not be any mid-month promotions or relegations. This ensures players can compete to place highly in their respective divisions and earn the prizing associated with that placement before promoting.

RLCS and Rival Series teams must apply to be in Division I, rather than being auto-seeded into it.
One of the most important parts of a thriving competitive ecosystem is the ability for players to hone their skills and take their game to the next level. In order to do that, they need a place where they can go to find like-minded players and maybe even climb the ranks to face off against Rocket League Esports' biggest names. That's why we're introducing The Field.
The Field is a partnership between Psyonix and Rival Esports, and features a multidivisional, team-based league built for everyone from high-level players and pros, to those just starting out in competitive Rocket League. The goal: provide a consistent, competitive platform with flexible queues that can accommodate everyday life and scrims.
Here's how it works:
Format
The Field is broken down into two regions, North America and Europe, and three divisions:
Division I: The highest level of play in The Field. Rocket League Championship Series (RLCS) and Rival Series teams must apply and be accepted for Season 1, while other high-level teams can work their way up to Division I via the Open Trial period then through promotion and relegation each month.

Division II: Open qualification for any teams that hold Grand Champion rank in the Standard Ranked Playlist. For Season I, Division II will be limited to 20 teams.

Division III: Teams that do not qualify for Division II can play in Division III. Players who have left teams in Divisions I and II can form teams to play in this Division.
Each Division is subject to promotion and relegation. Promotion and relegation between Division I and Division II will happen at the beginning of each season. The number of promoted and relegated teams will rely on a variety of factors and will be decided by tournament administrators.
Promotion and relegation between Division II and Division III will happen once per season.The top four Division III teams will promote, while the bottom four Division II teams will demote.
Seasons
In The Field, each season will last one full month, starting on August 1. Before Season I begins, there will be an Open Trial Period that will start in mid-July. This Open Trial Period is open to Grand Champions only and will be used to place teams into the proper Divisions to begin the inaugural season.
Here's what a basic season schedule will look like:
First day of the month: Season begins, teams are promoted and relegated for season start.

End of the month: Season concludes and prizing is awarded.
Please note that all matches will be in a Best-of-5 (Bo5) format. Teams will report results to a Discord bot in the Rival Esports Discord Server. One player from each match must provide a replay file of the match in order to validate the results (for now, The Field is PC-only). While there won't be an official stream for these matches, players are encouraged to stream their matches whenever they play.
Each team will begin a season with 1000 Ladder Points, which they will put on the line as they play matches against other teams. The amount of Ladder Points earned or lost will depend on a team's given standing in a season. Teams that are higher in the standings will put more points in than a team below them. In addition, there will be "Power Hours" at least once a week where teams will be incentivized to play at the same time as Ladder Points gained will be doubled.
Teams must complete a minimum of ten matches in a season in order to be eligible for prizing. Here is a prizing breakdown for each Division (all prizing in USD):
Division I:
First Place: $3,000

Second Place: $1,750

Third Place: $1,250

Fourth Place: $1,000
Division II:
First Place: $750

Second Place: $500

Third Place: $400

Fourth Place: $350
Division III:
First Place: $200

Second Place: $150

Third Place: $125

Fourth Place: $125

Fifth Place: $100

Sixth Place: $100

Seventh Place: $100

Eighth Place: $100
Going Forward
We're excited to kick off The Field in partnership with Rival Esports. This is just the first iteration of The Field and Rival Esports will be looking for feedback as they continue to improve it in the coming months. For more updates and news on The Field and all things Rocket League Esports, be sure to follow us on Twitter. We'll see you out on the field soon!