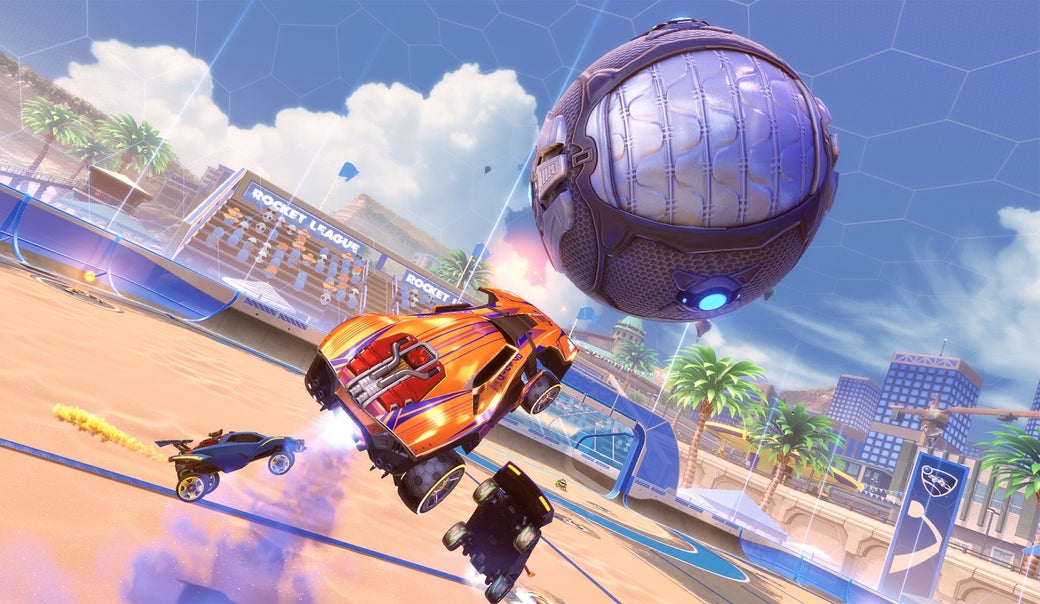 Rocket League Esports is evolving so fast you'd think it's cruising around in Free Play with unlimited boost. The jaw-dropping bout between Team Dignitas and NRG that concluded Season 5 -- now etched in our memories with hits like "This is Rocket League!" and "It's a corner!" -- serves as a testament to the passion embodied by pros and fans alike. Season 6 started last weekend and we can't help but feel grateful to the community whose drive and ambition propelled Rocket League Esports to such great heights.
We know that for Rocket League Esports to keep growing, the community tournament ecosystem needs to thrive. There needs to be a place for the next generation of Rocket League pros to bust out their favorite ride and kick it into high gear!
That's why we're launching the Rocket League Renegade Cup this October! The Renegade Cup will feature a series of four successive monthly tournaments from October to January that will be created by RL community organizers and culminate with one final, three-day online event, hosted by Psyonix, known as the Renegade Cup Finals.
Let's take a look at how it all works:
Europe and North America will both have their own Renegade Cup and Renegade Cup Finals; they'll be independent of each other.
Teams qualify for the Renegade Cup Finals by either winning one of the monthly tournaments or accumulating enough total Cup Points over the course of the four monthlies
Teams earn Cup Points depending on how they place in monthly tournaments
In addition to awarding Cup Points, each monthly tournament will have a $5,000 prize pool
Renegade Cup monthly tournaments will be broadcast on Wednesdays and Thursdays
The Renegade Cup Finals will take place in February 2019 and will feature 12 teams vying for the $20,000 prize pool in each region!
For more details surrounding the Renegade Cup be sure to check out the Frequently Asked Questions!

The Renegade Cup aims to empower our community tournament organizers to put on the best tournament they can imagine. There won't be a blanket format for them to use, but each month will result in an undisputed winner that qualifies for the Renegade Cup Finals, and an overall top 32 teams that will receive Renegade Cup points. Check out the Cup Points breakdown below:
We are currently accepting proposals from organizers that want to join the Renegade Cup as an official monthly tournament. If you're interested in applying, be sure to get all the details you'll need to put together a stellar proposal here. We'll be looking at applicants on a rolling basis till November 25, but bear in mind that we'll likely have selected partners before that date comes - so grab some boost and get to it!
Finally, we're thrilled to announce that the Renegade Cup will kick-off with October monthly tournaments hosted by Rocket Baguette in Europe and Rival Esports in North America. So grab the squad, queue up, and start practicing! If you're keen on competing but don't have your perfect three-person roster yet, check out the LFT thread on Reddit. Stay tuned to @RLEsports for more updates on the Rocket League Renegade Cup and good luck!