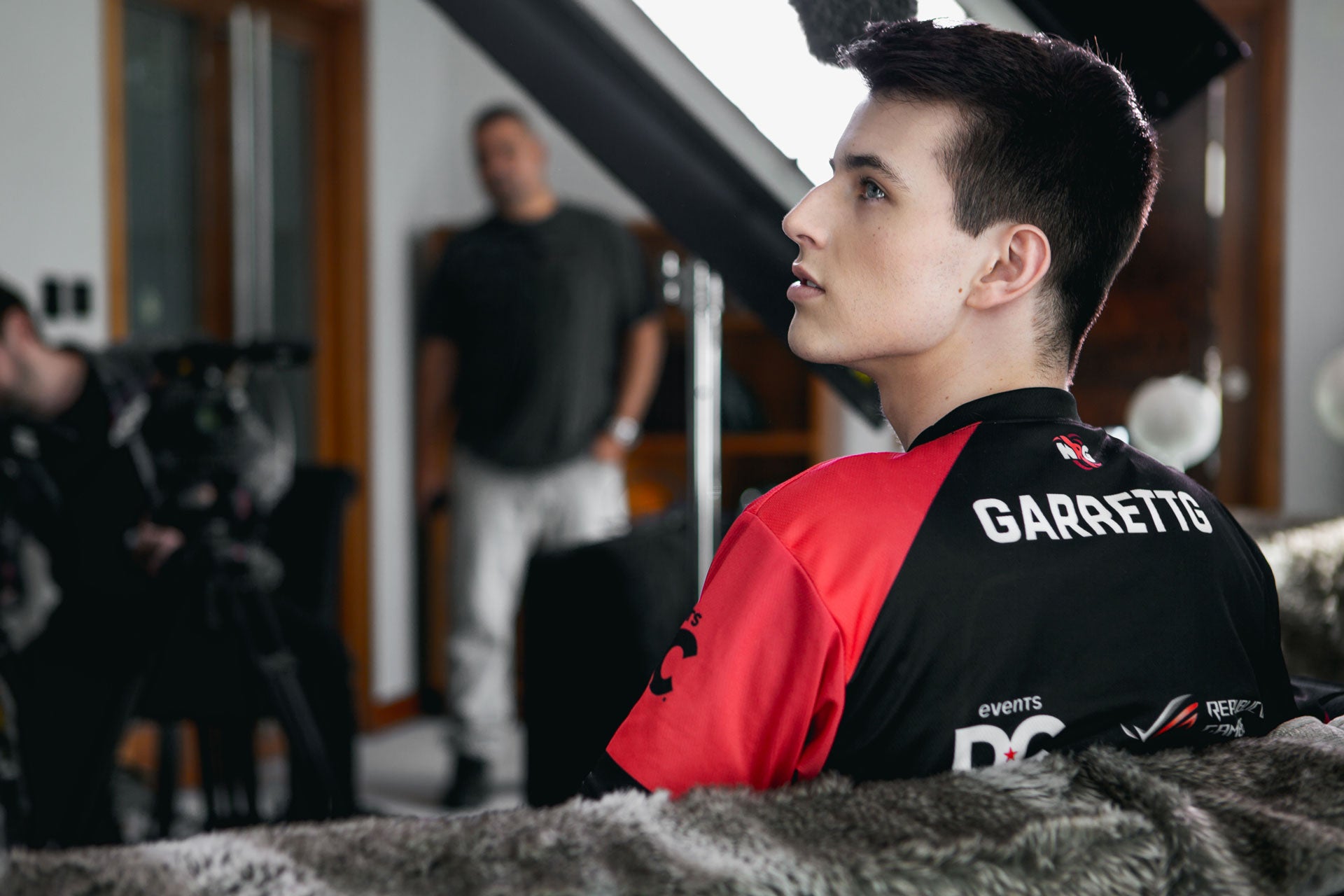 In the history of the Rocket League Championship Series, fortune has favored Europe -- with three-out-of-four titles sitting with teams from the EU. That said, the gap between North America and Europe has been closing with each new event, making the chances of a North American victory highly possible. Here are just a few reasons why each NA team could walk away with the trophy:
Evil Geniuses
Pundits don't seem to be talking about Evil Geniuses heading into this season's World Championship. Branded as the "other" NA team that qualified for worlds, Evil Geniuses' odds of winning are pretty high since they don't share the same pressures that their NA counterparts have. What they do share, though, is ambition and experience. Plus, with a veteran like Klassux at the helm, a top-four finish for Evil Geniuses should be expected.
Historically, being the number-four seed hasn't been a disadvantage at Worlds given that teams in that spot have done really well. Northern Gaming won the whole thing in Season 3 at number-four, so perhaps flying under the radar is Evil Geniuses best chance at success.
Cloud9
"LAN title experience." Not much else needs to be said.
Cloud9 has been North America's most successful team. With two titles and strong third-place finishes at S4's World Championship AND ELEAGUE, this is a team that should be feared. Though they were in a bit of a slump prior to the Northern Arena qualifiers, their second-place finish and convincing victory over G2 at that same event may be just what they need to take championship form.
With a stellar LAN record, a fantastic offensive game plan, and an amazing goal-scorer in Squishy (who, by the way, may have scored in the single greatest goal in RLCS history), Cloud9 may be THE team to beat -- and the competition doesn't even know it yet!
NRG Esports
If any team was ever close to perfection, it would be NRG. Only one play against G2 prevented what could have been an undefeated season. But despite that loss, NRG still leads all North American teams in Goals, Assists, Shots, Goals Against, Assists Against, and Shots Against per Game. Need I say more?
If the statistical domination wasn't enough, GarrettG and Fireburner are returning for their fifth consecutive World Championship! And though the pair faced crushing defeat in RLCS Season 4 with a last-place finish, this season's addition of Jstn has shifted their luck. With the ability to carry and change games on command, Jstn is a force to be reckoned with!
Despite their number-two seed for North America, NRG is still the favorite for the region. They made a big statement in the Northern Arena qualifiers by grabbing the number one spot without dropping a single game, including victories against both G2 AND Cloud9. No team in any region is coming into the World Championship in finer form.
G2 Esports
There are two sides to G2: "Live Event G2" and "Online Play G2."
Though "Online Play G2" is brilliant (they are the number-one seed in North America after a 6-1 record in League Play), Live Event G2" is nearly unbeatable -- and a fan-favorite to win it all!
G2 had the best average finish across the last three Major LAN finals among all teams -- with a fourth place finish at RLCS S4, first place at ELEAGUE, and second place at Dreamhack Leipzig. On the back of a successful RLCS season, Jknaps has played some of the best RLCS we've ever seen while Kronovi and Rizzo's all-star performances complete a triumvirate to rule them all! Rizzo has always been clutch in 'Game 5s' but his offense this season has been on another level. Kronovi has emerged as the team's clutch playmaker, feeding both Rizzo and Jknaps shots with regularity. G2 have always been favorites for LAN play, which makes Kronovi's shot at a second title incredibly possible!
Will North America dominate the World Championships June 8-10? Watch it LIVE on Twitch.tv/RocketLeague!