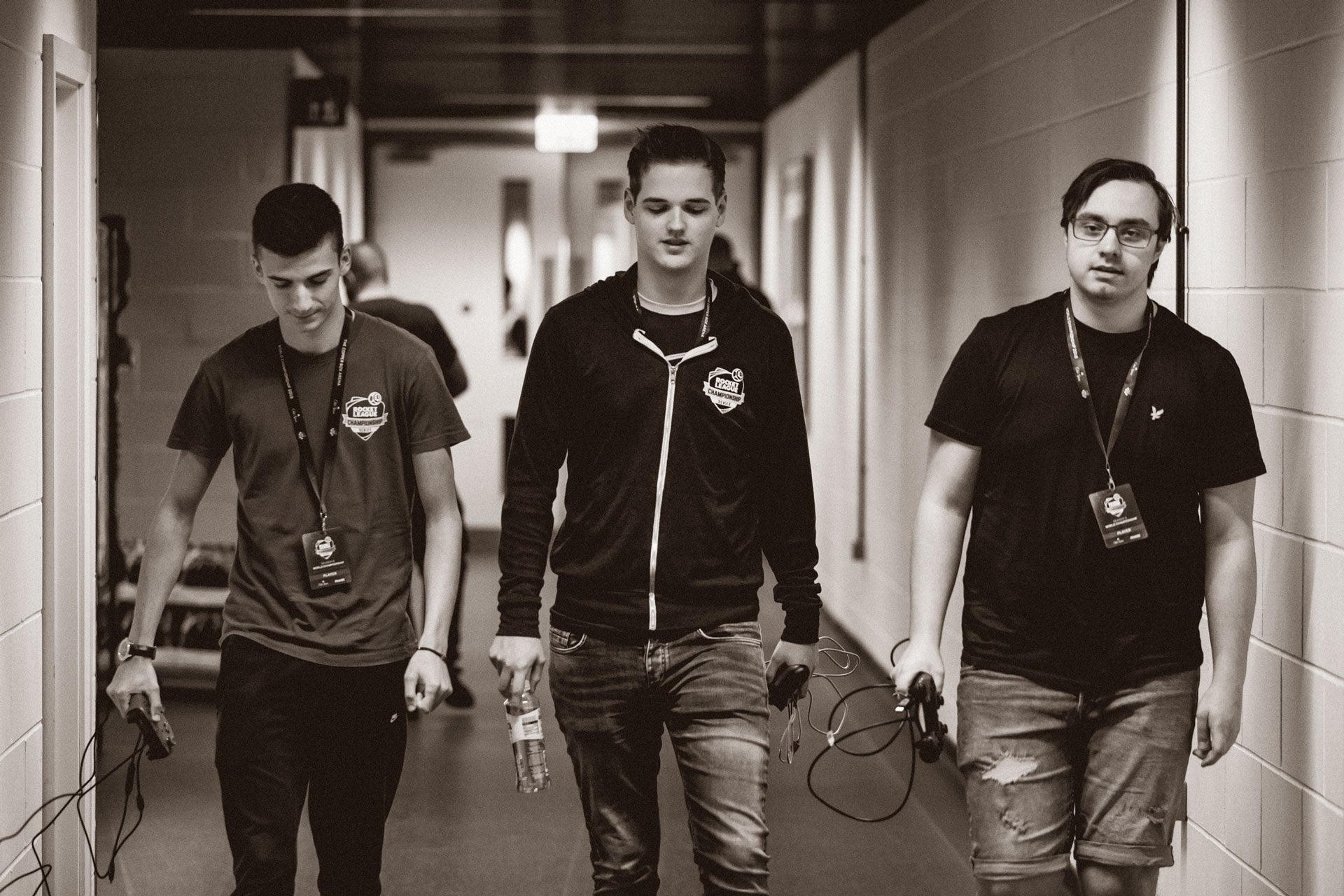 Since Season 2 of the Rocket League Championship Series, Europe has dominated every World Championship. If an EU team wins this weekend, that would be the region's fourth consecutive world title. With a proven track record and home turf advantage, European teams are definitely the favorites heading into Worlds, and here are just a few reasons why:
Complexity
Complexity had a fantastic run at last season's RLCS LAN, where they bounced back from a loss in the Upper Final to make it all the way to the Grand Final before losing to Gale Force Esports (now known as Dignitas). In a nutshell, Complexity has seen it all before -- whether it was missing out on the knockout rounds at both ELEAGUE and Dreamhack, or losing in the aforementioned RLCS Grand Final, this team has paid its dues. This experience could be what helps Complexity overcome their rivals, Dignitas, in this season's World Championship. I believe that after all these losses, Complexity can turn those defeats into motivation and opportunity to show that they're ready for the big stage AND the trophy!
Team Envy
Just seven months ago, Team Envy was playing for their RLCS lives in the Season 4 Promotion Tournament. They survived the ordeal after winning against Team Secret and has since made important roster changes. After a disappointing Dreamhack performance, Remkoe decided Greazy should be replaced with Rivals Series star Eyeignite, and they haven't looked back since. Envy's chemistry has only grown as this season has progressed, and they look to be in fine form headed into this weekend's LAN; especially given their World Championship experience and history of putting on great shows in big games.

Remkoe has been to three of the four previous RLCS Worlds and he holds the record (along with Kuxir97 and Markydooda) for most World Championship games played. He's even won the title before with his superstar teammate, Deevo, in Season 3. The newest member of Team Envy, Eyeignite, is looking to join Deevo and Remkoe in lifting the trophy; and while this is his first appearance at Worlds, Eyeignite still has plenty of LAN experience from when he made the playoffs in all three seasons of the Gfinity Elite Series.

If there's a team that can force an upset in the first round against NRG and make a run to another World Championship it's this one.
Renault Vitality
Last season's RLCS World Championship was Vitality's first LAN as a team, and though it didn't go as planned, it was a major learning experience they applied to the next two offseason LANs. At ELEAGUE, they surprised everyone and swept the "Group of Death" before ultimately finishing in third place. Later, at Dreamhack, they shocked the world once again by taking out Dignitas in the Quarterfinals.

While FairyPeak has continued his stellar performance from last season, Freakii and Paschy have also become instrumental to Vitality's League Play and Regional Championship success. This momentum should see the team through another Grand Final appearance, and perhaps even the World title they've been dreaming about.
Dignitas (formerly Gale Force Esports)
Dignitas is coming into the World Championship with swagger after winning the European Championship for its second straight season. That's a feat no other team has managed to accomplish. During last season's World Championship, they had an incredible run: playing a total of 18 games (14-4), and winning the Grand Finals in the series' first ever sweep. All three players on this roster show up every time they're on stage and there is no real "weak link" on the team.

How tough are they? Kaydop has emerged as, arguably, the best player in the World after the second European MVP title of his career; Turbopolsa returned to form in the Regional Championships with an MVP-worthy performance of his own; and Team Captain, ViolentPanda, serves as a talented leader and inspiration to a team of true peers. It's a deadly combination!

Though Dignitas may not be everyone's favorite to win it all this year, the team certainly has a history of coming into its own while playing in live environments. They'll be looking to continue their storied performance from Regionals to win their second-straight World Championship -- something no team has done before.


Watch Europe enjoy the home field advantage in London on June 8-10 on Twitch.tv/RocketLeague!