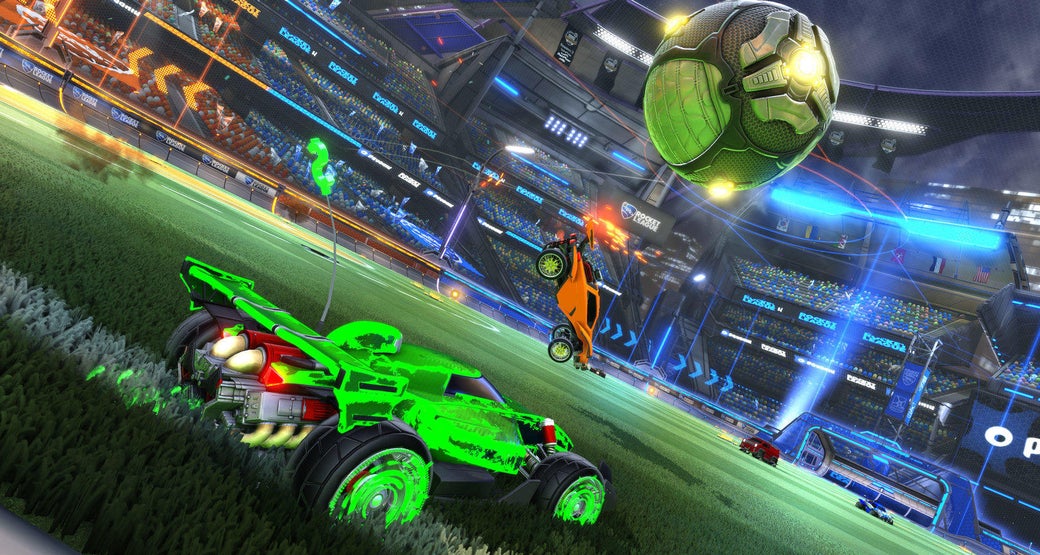 Welcome back to my weekly column dedicated to the best Rocket League matches of the week! The first week of the Rocket League Championship Series (RLCS) is already complete, with Week 2 offering some pretty compelling match-ups. Here's the one I think you should watch along with my predictions for who will win!
Fnatic vs Gale Force Esports (March 25th, 1:00 PM PDT)
This matchup is ripe for surprises as both teams are coming off a Week 1 bye, so many questions still need to be answered for both squads. Fnatic is coming off one of the most impressive runs ever in the RLCS ecosystem. After failing to qualifying for RLCS S4 on a game 5 OT winner from Team Secret, Fnatic had to buckle down and get ready for the first season of the Rival Series. They grew as a team through the Rival Series and came out with a perfect 7-0 record. They then went on to the RLCS Promotion tournament and continued their flawless season run, finishing at 9-0 and securing a spot in RLCS Season 5. Now the question is can they continue their nine-game winning streak against the reigning World Champions, Gale Force Esports?
On the other side of the match we have a team that many still consider the best in the world, Gale Force Esports (GFE). They are coming into this season with targets on their backs as reigning World Champions. Everyone wants what GFE have and if past seasons are any indication, GFE could struggle like all former World Champions previously have in their follow-up season. A second place finish at ELEAGUE showed that the team was still one of the best in the world and they continued to look strong at DreamHack Leipzig. They won the "Group of Death" on Day 2, taking out this same Fnatic team 3-1 in order to advance to the playoff stage.
Unfortunately for GFE, they fell in the Quarterfinals to a Renault Vitality roster in a close five-game series. It wasn't the results that GFE expected but in retrospect, one small change in one or two plays at either tournament could have shown a completely different result and could have had us all talking about the possibility of back-to-back championships. I'm really excited to see Maestro (Fnatic), and former teammate Turbopolsa (GFE), face-off in their season 5 debuts!
Gibbs' Prediction: 3-2 Fnatic
I know this isn't the pick everyone was expecting but in my opinion, Europe has seven world-class teams that can take down any other team on any given day. Fnatic will likely come into this game without the nerves following their first matchup against exceL. I expect them to win and surprise GFE early in their debut. Do I think Fnatic are a better team than GFE? No, but Fnatic has the skill to exploit some of the nerves that GFE may still have. If Maestro can be the dominant shooter he is known to be and Fnatic doesn't allow GFE to shoot on net, they have a really solid chance to win.
For GFE to win, they have to come out swinging early. Game 1 is a huge game to kill any momentum that Fnatic may have from earlier in the day. GFE is the best possession team in Rocket League, if they can keep the ball away from Fnatic the pressure should eventually allow for great scoring opportunities. Either way, it should be a close series and a trend setter for both teams in their debut week!
Check out these matchups this weekend on www.twitch.tv/rocketleague. Europe begins on Sunday, March 25th at 9:00 AM PDT. I'll see you guys there!