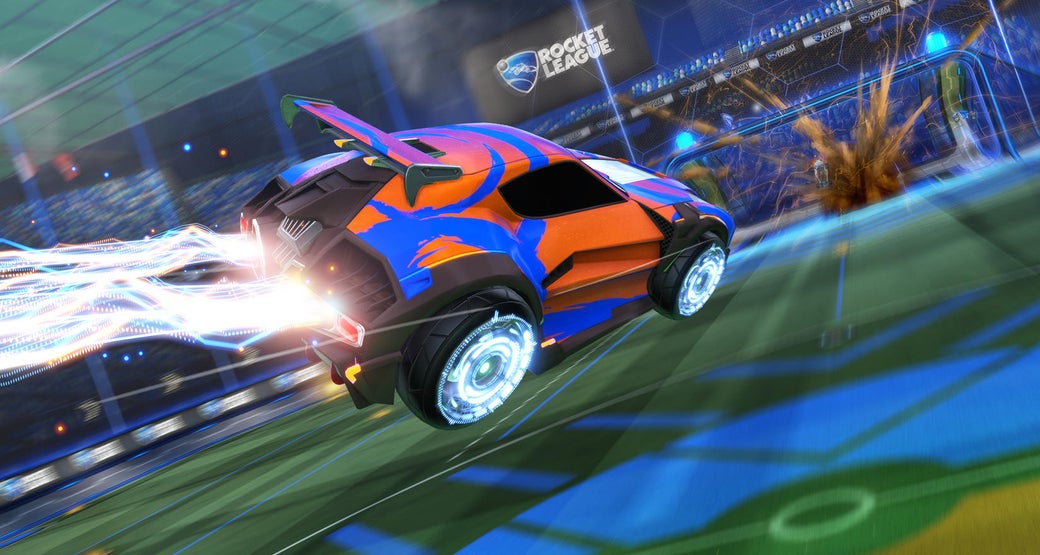 Last week was a blast! G2 shocked me by taking out C9 and I think we can all agree that Jknaps is back! With the G2 victory over C9 opening up the 'Top 2' possibilities, it makes our matchup of the week an even spicier finish to the season!
Cloud9 vs NRG (April 14th, 5:00 PM PDT)
The last matchup between teams in "The Big 3" (G2, Cloud9 and NRG) will close out the season and it could mean the difference between a World Championship bid and having to fight for their lives in next week's Regional Championship!
In one corner, we have three-time North American Champions, NRG. Before the season started, NRG was the tinder that started the North American "shuffled roster fire." Because NRG was looking to right the wrongs of their failures in their last World Championship, they decided to end the "Jacob Era" by grabbing the player everyone was talking about from Out of Style, which led to Jstn replacing Jacob back in January. So far, the move has paid off as NRG is rocking the only undefeated record across both North America AND Europe. They even swept G2 in their most recent appearance!
Jstn is playing fantastically for NRG but their real MVP has been GarrettG. After putting up 7 of the team's 8 goals and one amazing assist in the G2 sweep, GarrettG is leading all of NA in the Golden Striker race. Not only is he on pace for a career-best, but he is doing so with difficult goals. He leads all of NA with 8 aerial goals and also leads all of North America with 8 solo goals. The ability for him to move up and attack more freely is partly due to the infrastructure of NRG. Replacing Jacob, a more wildly positioned player, with a pliable player like Jstn has worked and then some. With Jstn slotted as the main attacker and Fireburner reverting back to his godly third man ways, GarrettG fits in perfectly at the #2. With all this firepower, NRG's opponents have barely been able to leave their side of the field. NRG's opposition is taking less than six shots per game and have only scored 1.25 goals per game. That said, NRG's defense and ball control will be heavily tested against the reigning North America Champions, Cloud9!
Cloud9 was looking almost unbeatable before their League Play kryptonite, G2, decided to win another epic series. Even still, Cloud9 knows how to bounce back. G2 did the same thing last year but Cloud9 went on to win the North American Regional Championship with a 14-5 record with seven of those wins coming against NRG. Even with Gimmick scoring only three goals in nine games last week, Cloud9's offense is still on pace to be the best offense we've seen since RLCS Season 2. Torment is getting more involved this season too, with seven goals scored in last week's five-game G2 series. He had scored at total of eight goals in the previous fourteen games this season before his new-found offensive power really took off. If Cloud9's offense continues to evolve into a three-headed monster, there could be zero hope for NRG (or anyone else in North America).
Cloud9 and NRG finished League Play last year without much fanfare. There wasn't much to play for after all, as Cloud9 had secured a 'Top 2' spot and NRG couldn't avoid playing Cloud9 in the semifinals regardless of the outcome. This time around, with G2 eyeing a 6-1 record, EVERYTHING will be on the line. A loss could mean the difference between making a World Championship bid or falling into a brutal playoff run. Even a single game could make all the difference. NRG wants their throne back but Cloud9 is just getting comfortable.
Prediction: Cloud9 (3-2)
My prediction didn't work out last week but I'm doubling down on Cloud9 this week. They have lost only twice in North America and both of those losses were courtesy of G2 -- but it's hard to expect them to lose two in a row. One benefit for Cloud9 is that they have so much more to play for. NRG has a chance to clinch 'Top 2' earlier in the day if they can sweep Evil Geniuses, but I don't think NRG will take Cloud9 lightly either way. They want that crown back and would love to see Cloud9 on the other side of the bracket.
This is one of those series that I think will come down to a single player really stepping it up. It could literally be anyone from either team that could do this but I think that in the end, it will be Squishy vs GarrettG. This series could decide the $1,000 MVP title race between those two players, which adds yet another wrinkle to a fascinating series. However, I think that Squishy's creative offense will disrupt the amazing control of NRG and Cloud9 will slightly edge out a victory here.
It all comes down to this, who is going to take the Top 2 spots in North America? Who wins the player accolades? Who goes to the Promotion Tournament? Don't miss any of it today beginning at 12:00 PM PDT on www.twitch.tv/rocketleague!