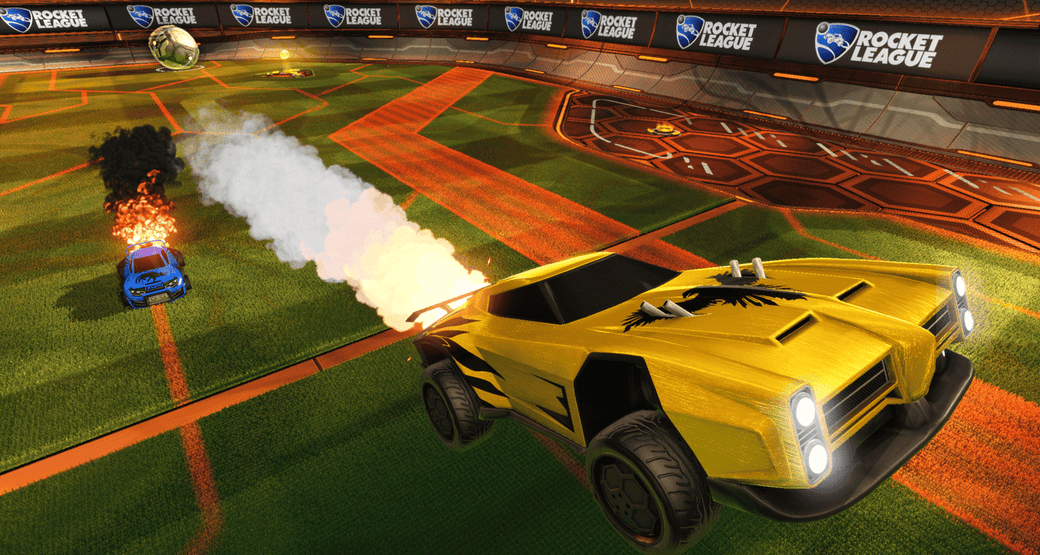 In a crazy week of upsets, Envy got the job done versus exceL which ended exceL's run and put them directly into the Promotion Tournament. Remkoe really stepped up with some amazing plays and Envy looks to ride that momentum into this week as well. However, there are THREE 4-1 teams in the mix right now and this week's Match of the Week watches two of them going head-to-head.
Renault Vitality vs Gale Force Esports (April 15th, 2:00 PM PDT)
This matchup is all about "Champion vs. Challenger." Gale Force Esports was expected to be in the 'Top 2' race from the start of the season, but the biggest remaining question was, "which team out of the stacked EU region would rise up to challenge them?" Well, so far, it's Renault Vitality that has answered those questions with their amazing and aforementioned 4-1 record. Only Gale Force Esports stands in RV's way of attaining an automatic berth to the World Championship.
Renault Vitality underwent a complete overhaul since last season -- not in the roster but in the support around them. Leaving Mockit Esports after an impressive ELEAGUE run, Paschy was on the hunt for a more structured organization. "I contacted 50 different organizations," Paschy said after Dreamhack Leipzig in an interview over at rocketeers.gg. Renault Vitality approached them with a great offer and support system, which included bringing on team manager Gregan, a former Rocket League analyst. With the Gfinity Elite Series taking place the day before RLCS, it has given this team plenty of time to gel. This has helped Freakii immensely as he is currently leading this Vitality roster with 0.87 GPG -- that's more than a 60% increase over his career-best 0.53 GPG. It's Freakii's confidence and cool-headedness under pressure that is putting the team over the edge. Of Renault Vitality's fourteen wins, seven of those have been by a one goal margin. This is the perfect recipe going into one of the most intense and pressure-filled series of the season. Though staying calm in the face of Gale Force Esports' calculated playstyle will be no easy task.
Honestly, for a bit there, I thought this season was going to be relatively routine. Gale Force Esports looked unbeatable in their first few games as they made very few mistakes but then last week happened and we saw that GFE were, in fact, mortal. After losing in an extremely rare sweep to Flipsid3 Tactics, GFE bounced back to take out Envy in a tense five-game series to put them at 4-1, with a great chance to secure their first Regional Championship bye. Despite all the misplays and mistouches, the veteran scorer Kaydop has still been a bright spot for Gale Force with a mark of at least 0.81 GPG during League Play since Season 2. This time around, he's having his best season yet with an astonishing 1.11 GPG, which puts him just behind Kuxir, who is leading the European region. Kaydop is also leading ALL players in Team Goal Percentage at 55% and GFE has needed all of them with their currently-mediocre team offense.
Everyone expects that if one player is quiet for one week on Gale Force another will step up but it seems so far that, without Kaydop, GFE would be just another European team. When Gale Force is at their best, Turbopolsa and ViolentPanda are filling in the gaps that Kaydop cannot. If any week is the week GFE needs to return to form, it's this one. But they have an incredibly hard schedule ahead, taking on both 4-1 teams! That said, it sets them up perfectly to control their own destiny and grab the number one seed heading into the Regional Championship.
Prediction: Gale Force Esports (3-1)
This series brings the top two defenses squaring off against underperforming offenses. The question is, "which offense wakes up in time to grab a 'Top 2' spot?" I am putting my chips on Turbopolsa and ViolentPanda to create their patented GFE passing plays to help break down Vitality's defense. I'm just excited to see a lot of ex-teammates square off. Paschy against ViolentPanda and Kaydop versus Fairy Peak should be a treat to watch and a great way to end the European regular season.
Can Europe top the madness of week 4? We will find out today beginning at 9:00 AM PDT on www.twitch.tv/rocketleague!