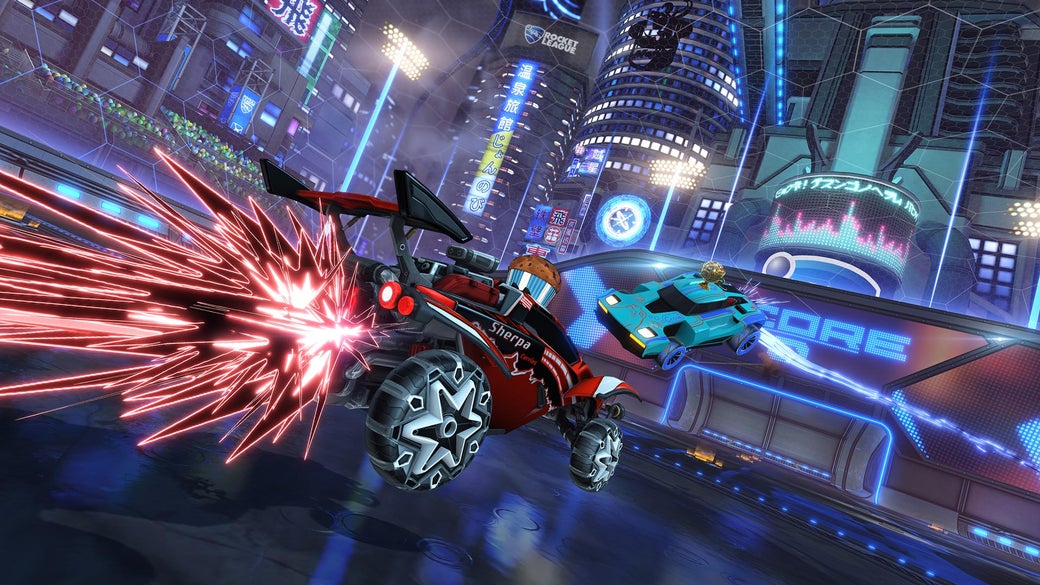 You know the rule: Never bet against Gale Force Esports! That is what I learned after 'Week 2' and it worked out well for me this past week. While the middle of the pack was battling it out, GFE showed that they are still the best with a comfortable 2-0 day over exceL and PSG. This week there are a lot of games that on paper look a bit uneven but still there are some important games to be played, and here's the most interesting one:
Team Envy vs exceL (April 8th, 11:00 AM PDT)
Remkoe and Envy are still in the process of righting the ship from a miserable Season 4. So far, this season has been nerve-racking for them. All three of their series have gone to five games, but unfortunately for them, they are only 1-2 on the season.
This game vs exceL could possibly cinch a 'Top 6' spot for Team Envy and give them a shot at the World Championship and safety heading into RLCS Season 6. Envy's newest member, Eyeignite, has fit in pretty well with the team. He led all players in the Rival Series last season in Goals and Shots AND he has kept up pretty well in the RLCS. Sitting at first in Shots Per Game (SHPG) and fourth in Goals Per Game (GPG), Eyeignite has helped Envy's offense move out from the basement but there's still work to be done. Envy still sit lasts in Europe's Shooting Percentage (SH%) at 22.5%, which is not much better than the second-worst RLCS SH% ever that Envy also had in Season 4 (19.8%). The main difference this season, is the team's control of the ball. Envy is giving up only 6.6 SHPG -- second best in Europe behind Gale Force Esports. Last season they had nearly TWO more SHPG. If Envy can keep control of the ball and get a bit more accurate, they have a chance at representing Europe in the World Championship.
ExceL defied all expectations with a great start to the season with a win over PSG. After that, they looked like the team everyone thought they would be: last place in Europe. The move to grab Markydooda after he left Flipsid3 hasn't panned out well for exceL but at least their offense has hung in there with Europe's best. However, it's the team's defense that's falling apart. More specifically, exceL's Save Percentage is flirting with being the worst all-time.
To put those stats into context: Fnatic is giving up nearly two more SHPG than exceL, yet exceL is giving up 0.25 more goals than Fnatic. ExceL needs to find a way to stop leaving nets open for teams to score on. If they make their opponents work for goals and put less emphasis on the offensive side of the ball, they might still find success. Either way, this is exceL's last week of play and if they want to have any chance at avoiding the Promotion Tournament, they need a big win here.
Prediction: Team Envy (3-1)
Envy's number-one asset this season has been their control of the ball. If they can continue that vs exceL than they should get plenty of scoring opportunities as exceL's defense cracks. With this match we are looking at the worst shooting team vs the worst saving team so somebody's got to budge. I'm thinking this could be a great catapult for Envy and their confidence in shooting for the rest of the season. For exceL to succeed, I would love for them to use Nielskoek and only one other player for offensive attempts. If they keep the third man back a little bit longer to avoid free goals, they could find success. With an exceL loss this will likely put them in the basement where they'd have to bounce back and prepare for the Promotion Tournament four weeks from now. An Envy win would likely solidify a spot in the 'Top 6' barring any Fnatic heroics late in the season.
Come cheer on exceL and Flipsid3 as they end their seasons this week at www.twitch.tv/rocketleague. Europe begins today at 9:00 AM PDT. I'll see you guys there!