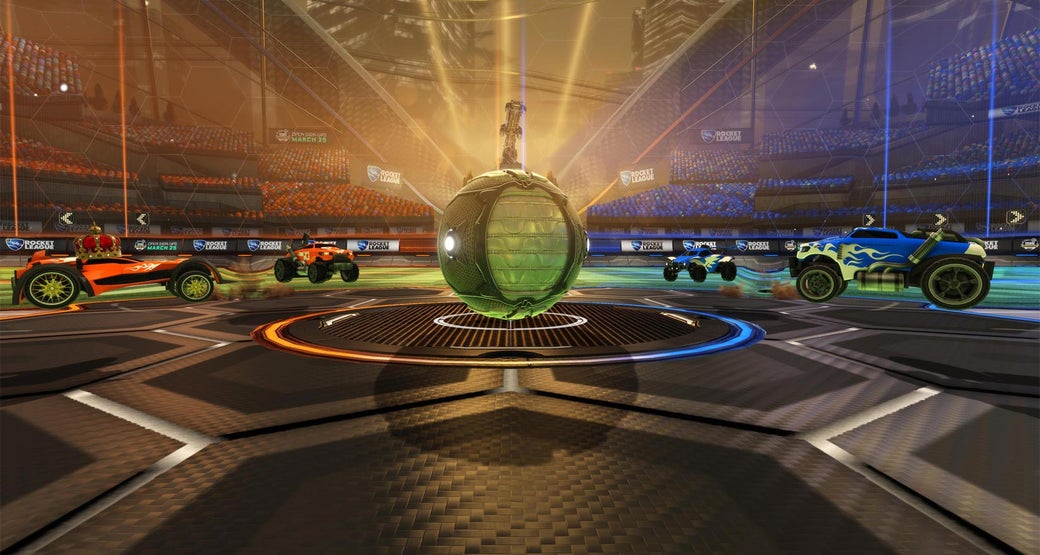 Welcome back to my weekly article on the Rocket League Championship Series for the European division! Something weird happened last week: Europe was predictable (that might be the first time that's happened in three seasons)!
Anyway, my pick didn't go as planned with Gale Force Esports looking dominant once again; who would've thought? Apparently not me... Let's get into this week's matchup!
PSG Esports vs Gale Force Esports (April 1st, 2:00 PM PDT)
It's the battle of the two most recent European Champions! Both of these teams know how to win under the most extreme conditions, it's just a matter of who shows up on that particular day. Even though Europe was predictable last week, we still saw three Game 5's and zero sweeps. It is a highly competitive region where no team has the luxury of having an off-day.
After PSG's win at Dreamhack Leipzig everyone expected PSG to kick the season off with a great start, but so far that has not happened. PSG has lost to both exceL and Renault Vitality, while just narrowly beating Flipsid3 Tactics in a Game 5 OT with this game-winner from Bluey. PSG is barely holding on to their 2-2 record but it's not about how you start a season, it's about how you finish it. Defensive double-commits and flatout misses have plagued PSG this season. After having the second best defense in Europe last season, they are currently sitting at fifth in the region. It looks like PSG will not get the automatic bid to the World Championships this season BUT they still have time to right the ship and get ready for the Regional Championships.
Gale Force Esports started off slow against Fnatic barely winning Game 1 and losing Game 2 but then the old Gale Force we all know and love came out to play. Turbopolsa was on a mission to make his teammates look good. He had seven assists in just four games which included an impressive four assists in Game 4 to seal the series from Fnatic. The scariest part about GFE is that all three players can play any role effectively. Next week, I wouldn't be surprised if Turbo takes a back seat and ViolentPanda scores everything with Kaydop setting him up. With Renault Vitality having a bye week, all eyes are on GFE to see if they can begin to catch up to that first place spot.
Prediction: Gale Force Esports (3-0)
I am sorry I wronged you last week, Gale Force! I am going to overcompensate this week and predict a rare sweep in European Rocket League. I expect GFE to play even better than last week and continue to improve throughout the season. This is an opportunity for GFE to show Renault Vitality that they are coming for their top spot. PSG has to fix their defensive problems to have any chance in this matchup. They'll need to send someone to every play early to try and disrupt passes from GFE , while keeping one player in the backfield defending the back-wall. If they spread out effectively, they'll have a shot versus GFE. If GFE wins this series, it will kill any chances PSG has for an automatic bid to the World Championships and would put Gale Force in a great spot to secure a World Championship spot in Week 4! Europe is always a blast to watch and gets even better this week with six incredible matches!
Check out all the amazing games this weekend on www.twitch.tv/rocketleague. Europe begins today at 9:00 AM PDT. I'll see you guys there!