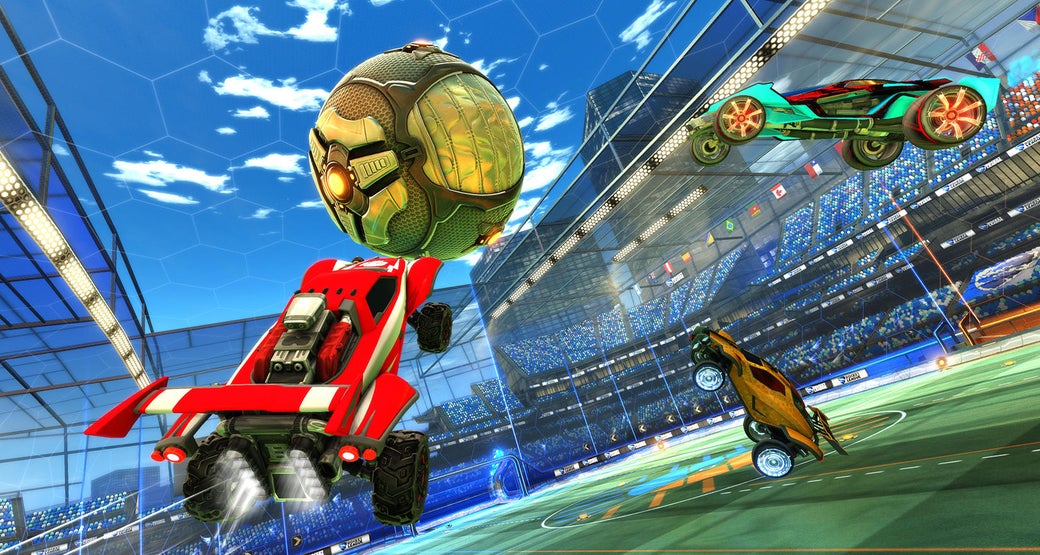 Welcome to my weekly article dedicated to the best Rocket League matches of the week! After a long offseason, Week 1 of the Rocket League Championship Series (RLCS) is in the books and the pros were battling nerves as seen all over Twitter. Shoutout to Excel, with new addition Markydooda, for proving everyone wrong and getting the win over PSG. Also, congratulations to Evil Geniuses, a brand new org in Rocket League, with the impressive 2-0 to open the season!
Now, let's get into why we're all here, the best matchups to watch this weekend and my predictions for who will win!
G2 Esports vs Evil Geniuses (March 24th, 4:00 PM PDT)
G2 Esports (G2) is returning from an offseason that changed the entire perspective of this team. They went from an inconsistent team that won or lost, seemingly at random, to the most feared LAN team in Rocket League. After a promising 4th place finish at the S4 World Championships, G2 went on to win their first major at ELEAGUE in 7 games over Gale Force Esports. They followed that up with another impressive second place finish at Dreamhack Leipzig. Jknaps catapulted from "Best in NA" to the best player in the world; earning back-to-back MVPs in the offseason to prove it. The one question that remains for G2 is, "Can they replicate their LAN success during League Play without the G2 fans to help them?" As G2 makes their Season 5 debut this weekend, nerves could be a big factor.
On the other side, Evil Geniuses (EG) were considered a bubble 'Top 6' team heading into the season. Week 1 was huge for them as they took out both CLG and Out of Style, the two other "bubble teams" vying for 'Top 6.' At this point, one more win will virtually lock them into that spot, which guarantees their spot in RLCS S6 with a chance to make it to the World Championships! EG isn't looking to settle for 'Top 6,' however, as they want a guaranteed World Championship spot, and a 'Top 2' finish is plausible if they can ride their momentum.
One factor of EG's success in week 1 was their physical play-style. Klassux and Chrome are known for bumping players in the net, so teaming up with one of NA's best strikers in CorruptedG should have signaled possibly even more goals. But to my surprise, CorruptedG learned a thing or two from his teammates, opting to bully the opponent's goalie as well. This opened up the door for Chrome to come out with 11 goals in Week 1, nearly matching his entire Season 4 goal total. If EG can continue putting up the best offense in NA from week 1, G2 will have their hands full.

Gibbs' Prediction: 3-1 G2 Esports
It is going to be a tough task for Evil Geniuses to repeat their numbers from week 1. I believe G2 can punish EG's bump attempts and counter-attack better than both CLG and Out of Style. As long as G2 can get past the nerves of their first series they should be able to dismantle the EG defense. Worst case scenario, Jknaps has to do something incredible which will be the difference maker in at least one game of this series. In order for EG to get the win, they'll need to make G2 uncomfortable, especially Rizzo.
Recently, Jknaps said in a Red Bull interview, "I feel like every time we have failed, it's because Rizzo doesn't play comfortable — and when Rizzo plays comfortable and is in the offense, I think that's when we're playing our best. And when Kro is back, it kind of helps a little bit." If EG can keep the scoring up while disrupting Rizzo, it could lead to a snowball effect and give EG the win. No matter the result, it should be an exciting way to finish off the North American day!
Catch this matchup and more by tuning into the NA RLCS every Saturday at 12pm PDT on www.twitch.tv/rocketleague. See you there!