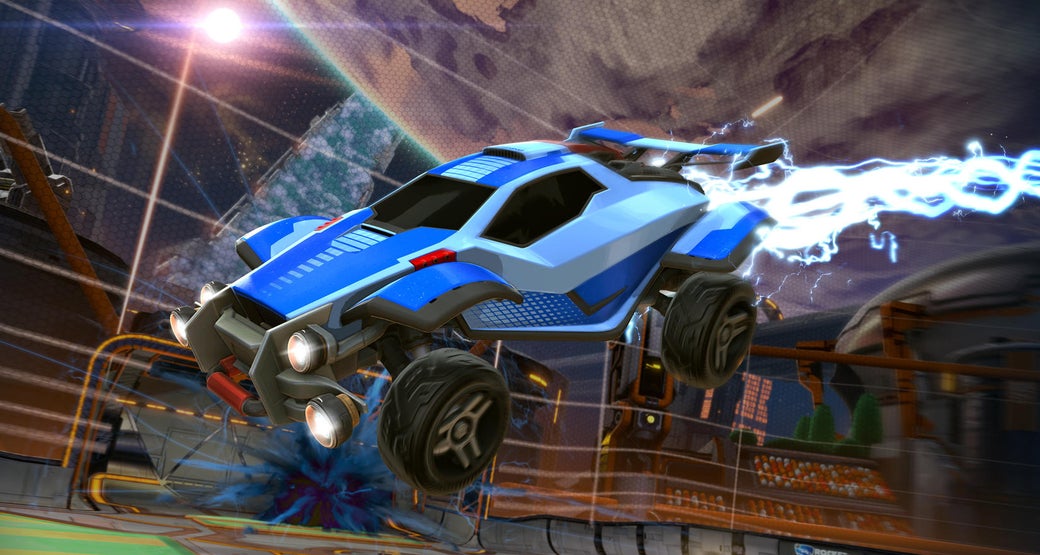 For two weeks in a row, two of my predictions lost because of Cloud9. When will I learn? Either way, it was an exciting finish to North American League Play as we saw NRG complete an undefeated regular season! Congrats to them! But now, they have to continue that winning streak in the Regional Championship to regain that crown, which means that the match of the day is obviously the RC finals. Time to put on my wizard hat and predict the final matchup!
Regional Championship Final: NRG vs G2 (April 21st, 5:00 PM PDT)
If there is one word I would use to describe NRG Esports this season, it would be "PERFECTION." They were one of the first teams in RLCS history to achieve an undefeated season (Chiefs ESC also pulled it off this time around) and only one of their series went the distance -- but that was waaay back in Week 1 vs Ghost Gaming.
NRG did everything well to secure their 7-0 record. They had the second-best offense (2.57 Goals Per Game) we've seen since RLCS Season 2, only finishing behind Cloud9 from Season 4 (2.65 GPG). The team was led by GarrettG with 1.25 GPG, which is the record for highest GPG of any player in NA / EU since RLCS Season 2 and he even broke his teammate, Fireburner's, S2 record of 1.21 GPG. GarrettG has always made a strong case for his MVP candidacy in North America but this may be the season where he's finally called "the best in North America." There is only one major hurdle left for GarrettG: to bounce back from his shaky Season 4 World Championship performance last year.
As scary as NRG's offense was, their defense was even better. Giving up only 1.29 GPG, they led all of North America by 0.41 goals in that stat category. They controlled the field better than any other team by far, with a +90 Shot Differential, more than double that of G2, who at +43, finished second in NA. NRG didn't even have to save that many shots on the net because of their midfield control but when they did, it counted with the top Save percentage in the league at 74%. NRG could do no wrong during the regular season, but there's still one more week to go before they can be crowned North America Champions once again.
Early in the season, G2 did not look that promising. They were getting victories mostly due to Rizzo carrying the load, which is very different from the "Offseason G2" that found so much success. But as Rizzo began to cool down this season, Jknaps heated up. In the last three series of the season, including one against Cloud9, Jknaps' stats were unbelievable. He had 1.75 GPG on 4.67 Shots Per Game (SHPG) in twelve games, both of which are RLCS all-time records. To be fair, two of those series were against teams that failed to make the playoffs, but Jknaps' performance is exactly what G2 needed heading into the Regional Championship.
Jknaps deserves the attention but Rizzo and Kronovi are playing their best Rocket League to date as well. Rizzo is moving up the field and creating chaos to their opponents' back line via demos, bumps, and boost steals. Couple that with the fact that Rizzo is scoring some absolutely nutty goals this season while Kronovi plays the ultimate support role (leading all of RLCS with 0.93 Assists Per Game (APG). If G2 keeps firing on all cylinders, they could be the one team that conquers this perfect NRG squad.

Prediction: NRG (4-2)
It is hard to bet against a perfect RLCS season when we've come this far with the season almost over, so I'm not gonna do it here. NRG has dominated all of North America, including G2 earlier this season because of their great midfield control. I expect NRG to disrupt G2's passing plays once again and ultimately come out on top. Granted, G2 is not the same team they were when they faced NRG earlier this season but Jknaps is on fire and Rizzo and Kronovi are playing much better as well. NRG has to watch out for Rizzo's disruption plays and stay in the face of Kronovi, so he can't pull anything off.
It won't be easy, but I think NRG will once again be your North American Champions and for the first time ever, will win it against G2 in the finals. NRG and G2 have been around the top of North America for so long, but we have never truly seen both teams battle it out at their best. It should be a real treat to watch if it happens, but don't count out Cloud9, Evil Geniuses, Rogue, or Ghost Gaming, who could prove me wrong and make their own run to the finals.
With NRG and G2 already on the way to Worlds, there are two more spots up for grabs this week in the NA Regional Championship! Don't miss any of it beginning today at 12:00 PM PDT on www.twitch.tv/rocketleague!