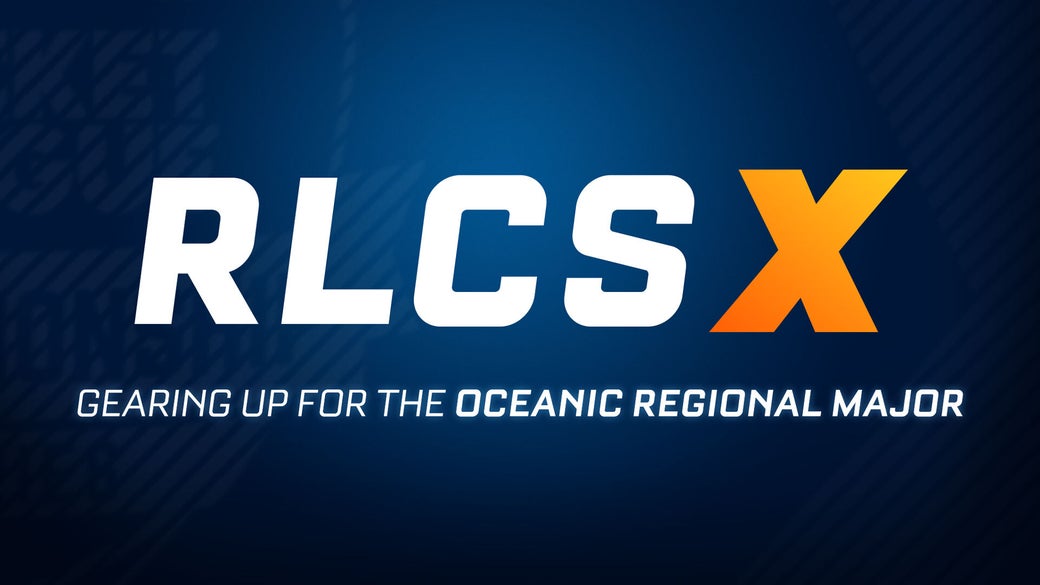 Can you believe it? We've sped past the Rocket League Championship Series (RLCS) X Regionals and now, with nearly no slowing down, we've hit the boost and are heading into the Fall Split Regional Majors.
First up will be the Oceanic region. A staple in the Rocket League Esports ecosystem since early 2017, this year's ESL Rocket League Oceanic Championship is full of familiar faces and new challengers. With just a few days to go before kickoff, we're here to get you ready to rock and watch the best Rocket League teams that Oceania has to offer at the Oceanic Regional Major!
Dates, Times, and Broadcasts
Getting hyped about the Oceanic Regional Major isn't much good if you don't know when, where, and how to watch. Not to worry, we've got all that information neatly listed below, check it out.
Oceanic Regional Major Dates and Times
Day 1: Friday, October 9, 5 p.m. PDT (Saturday, October 10, 10 a.m. AEST)

Day 2: Saturday, October 10, 5 p.m. PDT (Sunday, October 11, 10 a.m. AEST)
Oceanic Regional Major Broadcasts
Much like we did for the Rocket League Spring Series, the Oceanic Regional Major will be broadcast on the official Rocket League Twitch and YouTube channels! Make sure to drop a follow and subscribe so that you don't miss any of the Regional Major action.
In addition to the main stream, we're partnering with RL Oceania to bring you more action on Day 1, which will feature tons of matches in a 16-team, Swiss format. We'll be in a Squad Stream all of Day 1, so make sure to utilize that feature on Twitch when you're watching. Follow RL Oceania on Twitch and Twitter, so you don't miss a thing (also don't forget to check out their new tournament series, the RLO Masters, and see how you can get involved).
Format and Prizing
The format should be familiar to fans that have followed RLCS X so far, but for those that haven't (hey, free to play players!) here's a quick breakdown of how it'll work.
Day 1 is a 16-team, Swiss format. Three wins and you qualify for Day 2, three losses and you're out.

Day 2 is an eight-team, single-elimination Playoff Bracket. There are no second chances.

At the end of Day 2, we crown an Oceanic Regional Major Champion!
For prizing, there will be an overall prize pool of $25,000. Check out the breakdown below:
1st Place: $10,000

2nd Place: $5,000

3rd-4th Place: $3,000

5th-8th Place: $1,000
Quick Storylines
Typically known as a region that's "top heavy" in terms of talent, Oceania hasn't changed that much when it comes to losing that moniker. The big story here, though, is that in each Regional so far, a different team at the precipice of Oceanic Rocket League has claimed the title of Regional Champion.
The first was won by Cringe Society in an insanely close Grand Finals match between themselves and Renegades. Yet, it wouldn't be long until Renegades had their shot at revenge. At the second ESL Rocket League Oceanic Championship Regional, Renegades tore through the Playoff Bracket, where they met Cringe Society again, this time dispatching them in a clean 4-1 victory. In the third Regional, Cringe Society made it to yet another Grand Final, but found themselves bested by a red-hot Ground Zero Gaming squad that had just taken down Renegades in the Semifinals on their way to becoming Champions.
What exactly does this mean for viewers? There's going to be some serious competition to become Regional Major Champions and it's anyone's guess as to who might take the crown. And who's to say that it has to be Cringe Society, Renegades, or Ground Zero Gaming that wins the whole thing? After all, teams like Mindfreak, FURY, Vort Central, and Gaming Gamers have all proven to be worthy opponents and should have the respect of any team that faces off against them. In short, it's going to be a crazy couple of days at the Oceanic Regional Major.
Tune in to the Oceanic Regional Major on October 9 and 10 at 5 p.m. PDT (October 10 and 11 at 10 a.m. AEST) on both Twitch and YouTube. Make sure to follow us on Twitter so that you don't miss a beat. We'll see you soon!