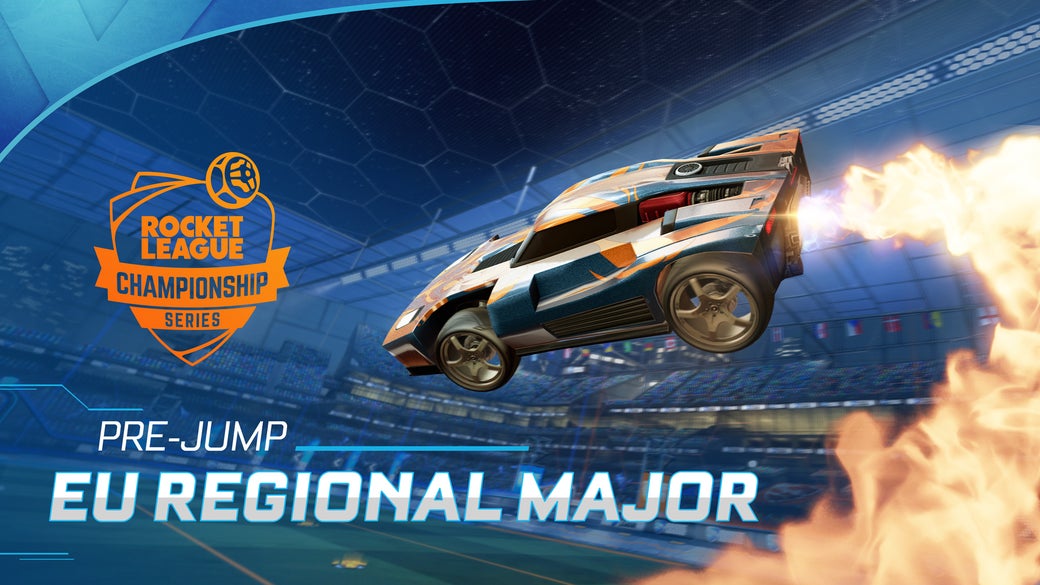 Two Rocket League Championship Series (RLCS) X Winter Majors down and two more to go. Europe lies in wait, and while the cars are parked in the garage right now, they're getting tuned up and ready to tear up Champion's Field this weekend.
It's been a while since we saw the best Rocket League teams in Europe face off, so before we kick off the Major, let's take a look at some of the region's biggest stories.
Comeback Season
It's been an uncharacteristically quiet Split for Alexandre "Kaydop" Courant, one of the greatest Rocket League players to ever pick up a controller. The Winter Split hasn't been kind to the three-time World Champion, with no Regional Event victories to write home about. The latest result was, unfortunately, the most troubling as well. The 9th-12th Place finish was the worst that Team Vitality has had throughout RLCS X. This is especially true for Kaydop, who's accustomed to either being the victor or the runner-up at just about every event he attends. Maybe it's just a blip on the radar, but in the off chance that it's something more, it would be a catastrophic failure for a player who's known for winning.
In the more reasonable scenario that this is just a momentary setback in what continues to be a legendary career, Kaydop should be gearing up for comeback season. And what better time for it to start, than at the European Winter Major? Team Vitality is holding on to a slim 240 point lead over the Top Blokes for second place in Europe in overall points, although their middling performances during the Winter Split have them sitting at fifth in Winter Split points. Kaydop's been known to deliver when the pressure's truly on, and the pressure doesn't get much higher than at a Major. He's got a reputation to protect after all, and there's no better way to do that than to catch a dub.
Coming Up for Air
For Oxygen Esports, it's been a bit of a perplexing season. Before RLCS X began, they made a huge splash by acquiring mechanical superstar Maello "AztraL" Ernst after he parted ways with Dignitas. Anyone familiar with AztraL knows that the roster move catapulted Oxygen Esports into the conversation of elite European Rocket League teams. But, as we've seen over the course of RLCS X, that didn't quite pan out. While Oxygen Esports have flashed their potential greatness momentarily, it's quickly dimmed by a lukewarm or poor performance afterwards. Yet, a team with that much firepower still can produce results, even if they're not firing on all cylinders. That's why Oxygen Esports are currently sitting at 10th Place on the overall points leaderboard and 7th Place on the Winter Split points leaderboard.
To be fair to Oxygen, their results have been ticking upwards. This includes their highest finish (4th Place) in the most recent Regional Event, falling in a Game 7 overtime to Dignitas in the Lower Bracket that could have easily gone either way. Oxygen also has an attackable first round matchup against RixGG, but after that, their mettle would truly be tested against an explosive Giants Gaming roster. At the Major, there are no games off and Oxygen Esports can't afford to miss a beat like they have in the past. This will be a trial by fire for the squad's consistency. The goal will be to bend, but not break, and make a real run at the crown. It'll be tough, and Oxygen Esports definitely have an uphill climb, but why not have your breakout moment at the Major?
A Giant Opportunity
It's no secret that Giants Gaming is one of the best teams yet to win a Regional Event or Major title in Europe during RLCS X. Sure, it's difficult when Team BDS is winning everything all the time, but the Spanish and Moroccan roster have showcased time and again just how lethal they are offensively. After parting ways with Damian "Tox" Schäfer during the trade window and picking up Amine "itachi" Benayachi as his replacement, it was anybody's guess as to how the team would mesh. While his stint with Barça was full of ups and downs, itachi's time with Giants Gaming has been fast-paced, relentless, and by many measures, successful. With itachi in tow, Giants Gaming have finished 3rd, 4th, and 2nd Place in Winter Split Regional Events. By that measurement, Giants Gaming has easily been in the conversation for top team in Europe (sans Team BDS) over the last few months.
Their one missing accomplishment? Taking home a title—especially a Major title. And now, like every other team that's qualified, they've got their shot at it. The sting of being bracket reset by Team BDS in the Grand Finals of the third Winter Split European Regional must still sizzle freshly in the squad's collective mind. There's nothing they'd love more than to get revenge and take the crown in the process. Giants Gaming's theoretical path through the tournament is clear of the Team BDS raid boss until the Upper Bracket Winner's Final at least. If they can push through the Upper Bracket, they'll have two chances to take down whoever meets them there. But this time, they'll need to finish the job.
Tune in to the European Winter Major on February 20 and 21 at 8 a.m. PST (4 p.m. UTC) on Twitch and YouTube! Don't forget to follow us on Twitter to keep up with everything Rocket League Esports. We'll see you on the pitch this weekend!