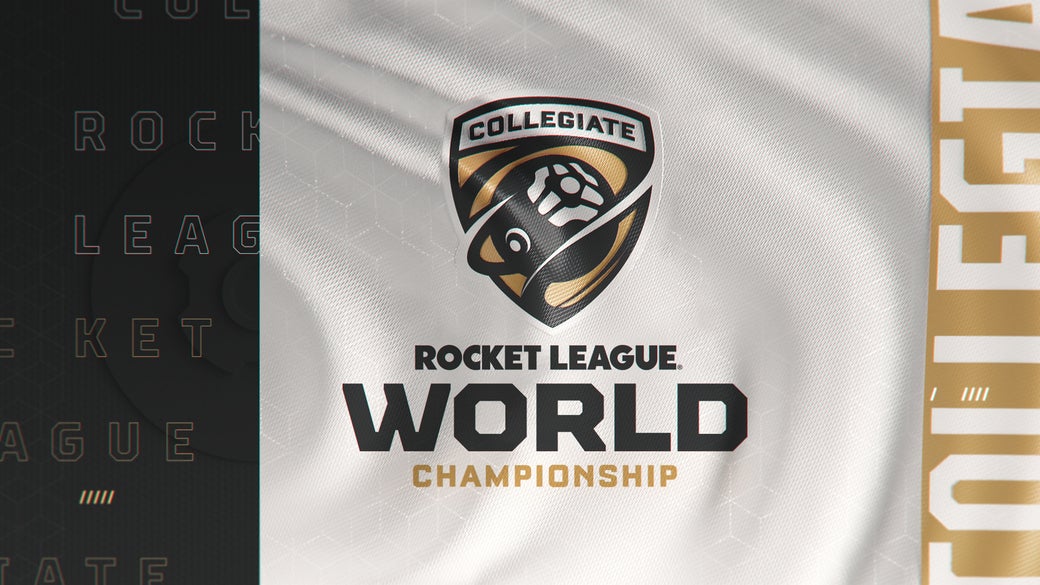 Now that the Spring Semester is over and the final Last Chance Qualifiers (LCQ) are behind us, it's time to look ahead to the Collegiate Rocket League (CRL) World Championship! The 16 teams competing in the CRL World Championship are ready to hit the pitch for their share of the $75,000 in scholastic awards and the title of CRL World Champion!
Let's take a look at the details below.
What's the Format?
Similar to last year, the CRL World Championship is a 16-team tournament showcasing the 10 best North American CRL teams, and the six best European CRL teams. Take a look at who qualified:
North America
Northwood Blue

Columbia College

Akron Blue

Fisher College

University of Nevada Las Vegas

Northwood White

Boise State Blue

WVU Blue

Stockton

St. Clair Saints
Europe
Dr Buhmann

HV Amsterdam

Hamburg Sharks

Berlin Phoenix

Nijmegen Dorans Boxfish

SETU Esports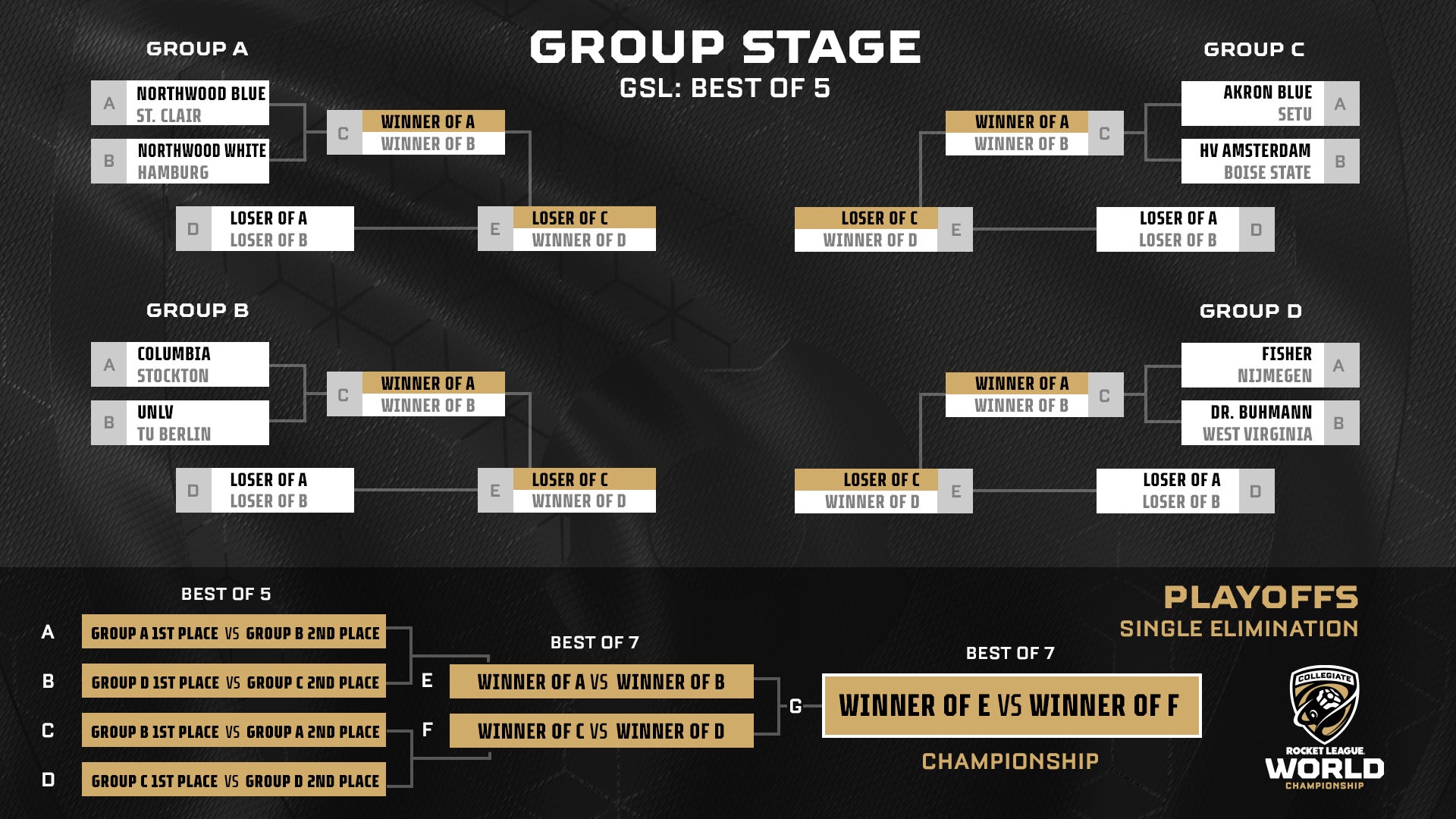 The 16 teams will be divided into four groups of four for the Group Stage. Within each group, teams will be competing in a Double-Elimination, GSL-style bracket, with each match played in the Group Stage being Best-of-5 (BO5). The Group Stage will be played during the first two days of competition on June 2 and 3.
The eight teams that qualify from the Group Stage will be seeded into an eight-team, Single-Elimination Playoff Bracket. The Quarterfinals will be BO5 series, while the Semifinals and Grand Finals will all be a Best-of-7 (BO7) series. The entire Playoff Bracket will be played on June 4, the third—and final—day of the tournament. The winners will be crowned CRL World Champions!
Schedule & Broadcast
The CRL World Championship kicks off on June 2 and ends on June 4. Doors at DreamHack Dallas will open at 10:00 a.m. CT for attendees, while fans watching from home can tune in to the broadcast starting at 10:45 a.m. CT (3:45 p.m. UTC).
Each day of the CRL World Championship will be streamed live from the Rocket League Twitch channel, Rocket League Esports YouTube channel, and Rocket League Tik Tok channel. Friday's broadcast will also feature an alternate stream hosted on the Collegiate Carball (CCA) Twitch channel. Take a look at the full match schedule below: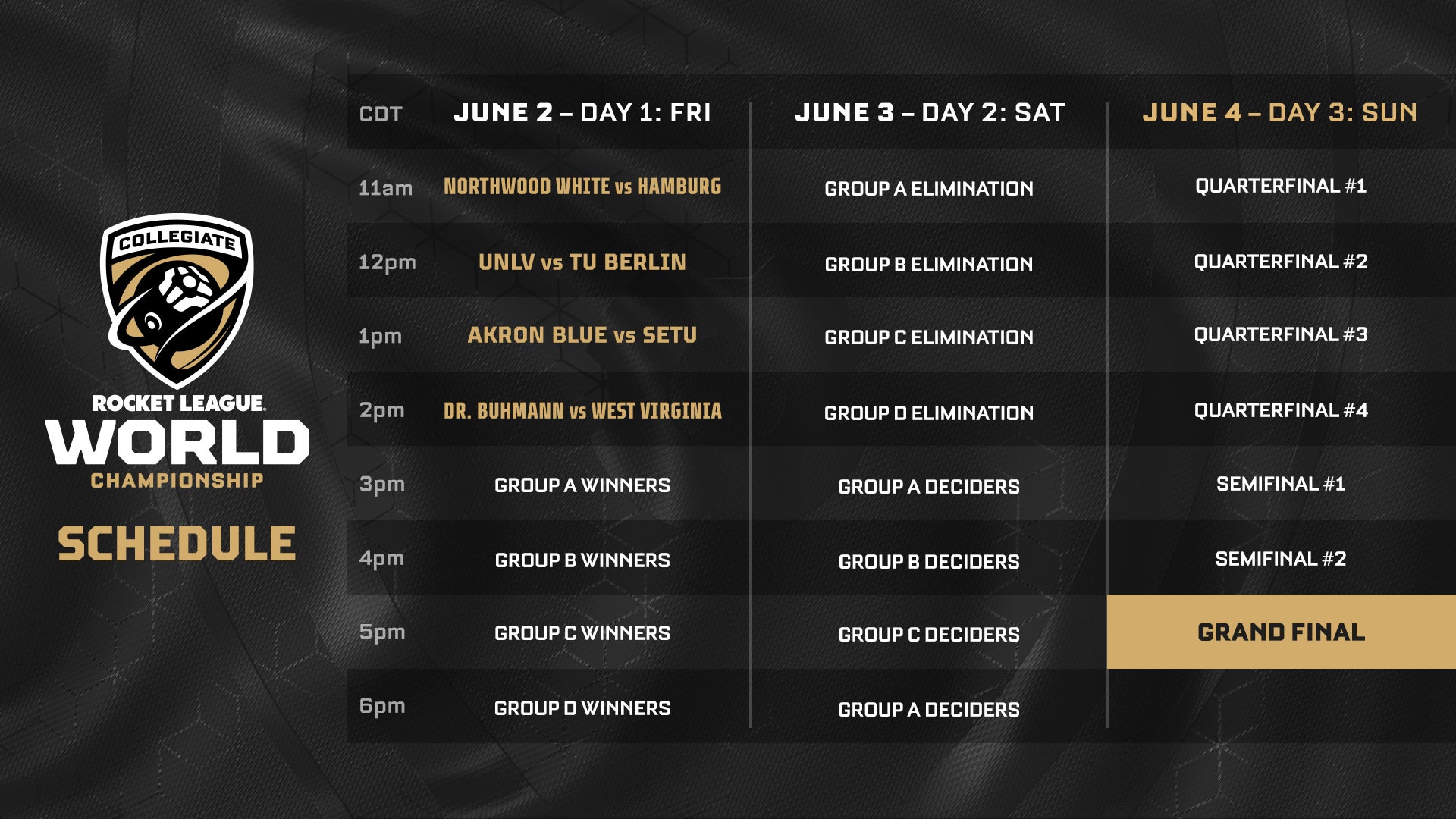 See you there!
Don't forget to pick up your ticket to DreamHack Dallas so you can witness all the CRL World Championship action live! For those who'll be watching from home, make sure to keep up with Rocket League Esports on Twitter, Instagram, and Twitch. See you out there on the pitch!