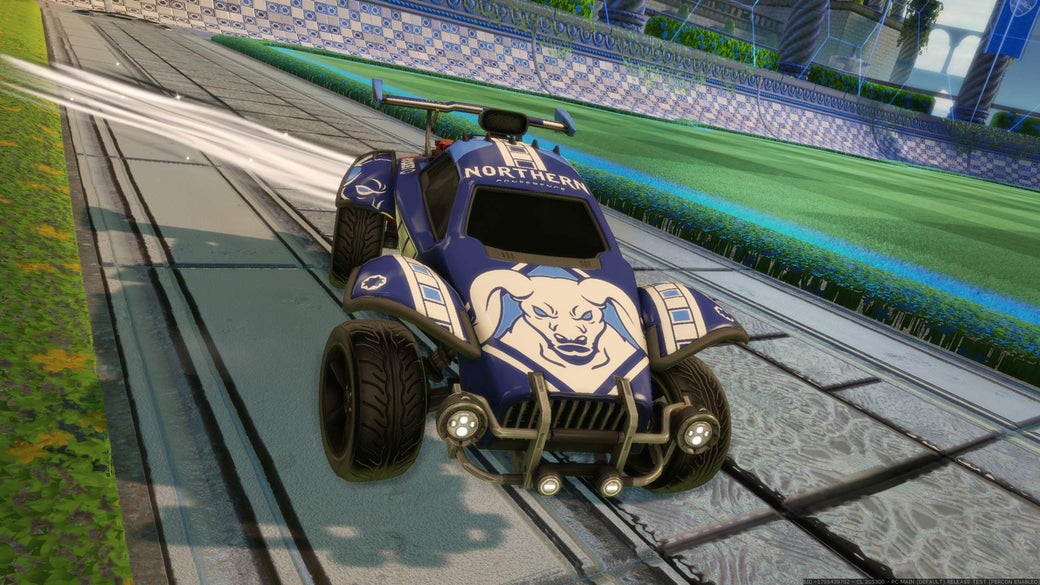 It's that time of year again! Collegiate Rocket League (CRL) is back and the best universities from across North America have started their journey to claim the title of CRL National Champions and the lion's share of the $75,000 scholarship prize pool!
Tonight at 4:00 PM PDT/ 7:00 PM EDT, the first broadcast for League Play across all four conferences begins! Monday will see the Northern and Western conferences facing off in round-robin League Play followed by the Southern and Eastern conferences every Tuesday night. Plus, not only do we have an exciting new season kicking off tonight but also, for the first time ever, CRL will have its own unique set of Fan Rewards! Make sure you're signed up on the Fan Rewards site to have a chance to claim your goods when you join us on the stream!
CRL wouldn't be anything without the fans and students who come out and support every stream, so make sure to check out every one of the 32 Universities that make up our four regional conferences when you join us every week to support your favorite teams!
Northern and Western Conference Play
Southern and Eastern Conference Play
CRL Conference Teams
Northern Conference:
Akron Zips Gold (University of Akron)
Carleton Ravens (Carleton University)
Farmer Boiz (Kansas State University)
Gryphons (University of Guelph)
Ohio State (Ohio State University)
Ryerson Rams (Ryerson University)
UIUC (University of Illinois - Urbana-Champaign)
Warriors (University of Waterloo)
Southern Conference:
Auburn (Auburn University)
Kennesaw State (Kennesaw State University)
LSU Purple (Louisiana State University)
Rajun Cajuns (University of Louisiana - Lafayette)
Texas A (University of Texas - Austin)
UNC Charlotte (University of North Carolina - Charlotte)
UNT (University of North Texas)
USF Bulls (University of South Florida)
Eastern Conference:
The GOATs lll (Worcester Polytechnic Institute)
Maryland (University of Maryland - College Park)
NEU Esports A (Northeastern University)
Penn State Esports (Pennsylvania State University)
RPI (Rensselaer Polytechnic Institute)
UD Esports (University of Delaware)
UMD (University of Maryland - College Park)
Wentworth Leopards (Wentworth Institute of Technology)
Western Conference:
CP-P (California State Polytechnic University - Pomona)
CSULB (University of California - Long Beach)
Gauchos (University of California - Santa Barbara)
Mustangs (California Polytechnic State University)
University of Utah (University of Utah)
Varsity A (Boise State University)
Wildcats (University of Arizona)
WSU (Washington State University)