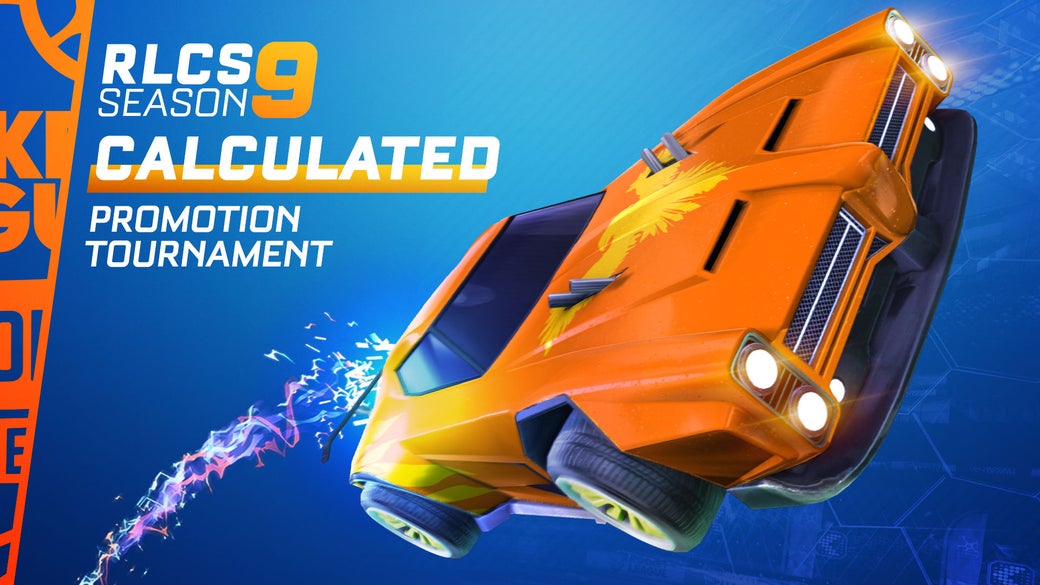 The highly anticipated Promotion Tournament kicks off this weekend for both North America and Europe. Old favorites fight for their spots against new challengers in a gruelling double-elimination tournament. For the four up-and-coming Rival Series teams, it's the chance of a lifetime to make their way into the Rocket League Championship Series (RLCS).
Let's learn more about these RLCS hopefuls and the stats behind their success heading into the Promotion Tournament.
Europe
RCD Espanyol: From Seventh to Second
The RCD Espanyol we know today is different from the one that placed 7th last season. The team brought in the veteran bubble player, Marc "Stake" Bosch, and the German up-and-comer, Damian "Tox" Schaefer. Improvement was immediate and their qualification back to the European Rival Series cemented it. The team is shooting a European League Play high of 9.29 shots per game, focusing on pressure and getting in the opponents' faces. Uncharacteristically of this playstyle, they don't focus on demolitions, averaging only 2.85 a game which puts them behind five other teams in that category.
Samuel "Zamue" Cortés is the most aggressive even though he spends 42.33% of time in his own defensive third, while leading the league in small pads collection in the opponents' half. He enables RCD Espanyol to maintain pressure and has contributed 0.95 assists per game, a total 0.17 assists per game higher than his nearest opponent in the Promotion Tournament.
The team shines with their ability to clutch a series. Across the nine series they've played this season, seven of them went to Game Five. RCD Espanyol won all seven of those series, and managed to close out a reverse sweep in three of them. These are incredible metrics of success and show that they play well under immense pressure. Yet, questions certainly have to be asked over how they allow these series to be so close. This high-risk play does not remain unpunished, especially if they were to make RLCS.
Tox has the ability to transform a game on his own, which has been their saving grace. He's the highest scoring player on the squad with 0.85 goals per game during League Play with a solid shooting percentage of 32.11%. In 50% of the games RCD Espanyol won, Tox was MVP on the team and topped the scoreboard. He will certainly be key to Espanyol's success in the Promotion Tournament.
Solary: A Surprise from France
Solary is the first fully French squad to make the Promotion Tournament in Rival Series history. Since forming back in December 2019, they have been the bubble scene's surprise, passing every test that's come their way. The Rival Series was no exception as a 7-2 record in League Play earned them Third Place and qualified them to the Promotion Tournament.
Built on eye-catching plays and a chemistry that is rarely found in the Rival Series, Solary seems at their best when they're all contributing on offense. There's a measly 10.48% difference between all three players' goal participation percentages, the second lowest in the league. Brice "ExoTiiK" Bigeard provides the aggressive demolition-heavy style that has become common in Rival Series teams, averaging 1.23 demos a game. He is a chance creator and is less focused on shooting, only taking 2.77 shots per game. He plays an important role in facilitating Alexis "Meloshisu" Fernandes and Kérian "Kérian" Candolfi who have grown into a strong offensive duo.
Kérian has been on the tip of everyone's tongue as another prodigy from the French talent production line. Averaging 446.85 score and 0.97 goals per game on a 31.40% shooting percentage, he is one of the most in-form players in the Rival Series. Yet, his partner in crime, Meloshisu, brings a more fundamentally sound playstyle to the team. He equaled Kérian's goals per game at 0.97 this season but also managed 0.74 assists per game, 0.15 higher than Kérian's average. Together they form an unmatched offensive duo in the Rival Series.
Both of Solary's losses came only when the series went the distance to higher placed teams this season. They can get to Game Five, but they have to strike when it counts.
North America
Stromboli: Punching Above Their Weight
Stromboli was a revelation this season with their four-man lineup and became early favourites for auto-promotion in the North American Rival Series after sweeping Charlotte Phoenix in Week 3. Late losses to Mirage, Omni Nation, and Warriors International meant they fell to the Promotion Tournament.
The team intends to use Andrew "Andy" Nolan over Hector "hec" Velazco. The latter helped them win four of their six matches. With hec, Stromboli was more aggressive. hec contributed 1.08 demolitions per game and his boost per minute used was higher than the rest of the squad at 421.48.
His replacement, Andy, has a slightly more conservative, boost-efficient style of play. On average he only managed 0.92 demos per game and used 403.53 boost per minute this season. What they lose without hec on offense, who scored 0.83 goals per game this season, they gain with Andy on defense, who averaged 0.25 more saves than hec despite scoring only 0.16 goals less per game.
While Jacob "JPow" Powell provides most of the mechanical fireworks, the team mainly excels with teamwork and work ethic. They aren't a highlight reel team, but instead have strong fundamentals. They do not overextend on offense and are generally conservative, waiting for opponents to make a mistake. The result: a focus on absorbing pressure, conceding a staggering 8.28 shots per game.
Alex "AlRaz'' Raczynski especially excels in this playstyle with 1.86 saves a game, 2nd in North America. He also achieves a Savior Medal in over a third of his games, the highest rate in the league. Despite this, Alraz still needs to find his legs offensively if they are to get past RLCS defenses. He participated in a paltry 46.15% of the team's goals and didn't average more than 0.50 goals per game in any of their three losses this season. Overall, the team has a solid foundation and while there are doubts over their ability to compete with the pace of RLCS rosters, they have been defying the odds all season by punching above their collective weight.
Charlotte Phoenix: Potential Without Bounds
Charlotte Phoenix has shown a greater peak ability but generally still suffer from the same inconsistencies as older iterations of their roster. Despite this, they managed to reach the Promotion Tournament with a 6-3 record. Two losses in the opening three weeks placed doubt on their potential to make it, but the squad found their footing and are looking dangerous.
Daniel "Shadow" Manso leads the charge on this roster, who is undeniably a prodigy and one of the potent players in the North American Rival Series. Scoring 1.19 goals per game this season puts him at the top of North America, 0.22 goals ahead of the rest of the field. He achieved this with a blistering shooting percentage of 33.93%, second only to Monkey Business' Daniel "Aeon" Dunfee. Not only is he a gifted scorer, but he also managed 0.72 assists per game, placing him 3rd in this category in North America. His overall goal participation was 77.22%, putting him over 20% ahead of his closest teammate. These statistics are remarkable for a player who lost three of his nine games this season and shows that his potential has no bounds.
Alongside Shadow is the experienced Rival Series veteran Jaime "Karma" Bickford. She continues to show longevity, averaging a league-best 0.81 assists per game. Karma remains strong mechanically and plays the most offensively positioned role on the team, spending 38% of her time in the opponents' half.
Last, but not least, we have Leonardo "Turinturo," Wilson who came to Charlotte Phoenix with big expectations, but statistically has had to take a step back from the star role he once played on Full Metal Gaming. Despite this, he remains a prevalent member of the squad and isn't afraid to roll up his sleeves and do the dirty work. He contributes 1.06 demolitions per game and steals 3.66 large boost pads on average. The key to success will be allowing Turinturo to show the kind of form that made them sign him. This is especially true considering his boost usage—431.29 boost per minute, the 5th highest in the league.
The squad has the most formidable pedigree out of the four teams discussed, but have sometimes failed to live up to expectations. They will need to hold their composure under the immense pressure of the Promotion Tournament if they want to realize their dream of securing a place in the RLCS.
Don't miss the Promotion Tournaments this weekend on Twitch and YouTube with North America starting at 12 p.m. PDT (7 p.m. UTC) on Saturday and Europe starting at 9 a.m. PDT (4 p.m. UTC) on Sunday. We'll see you then!