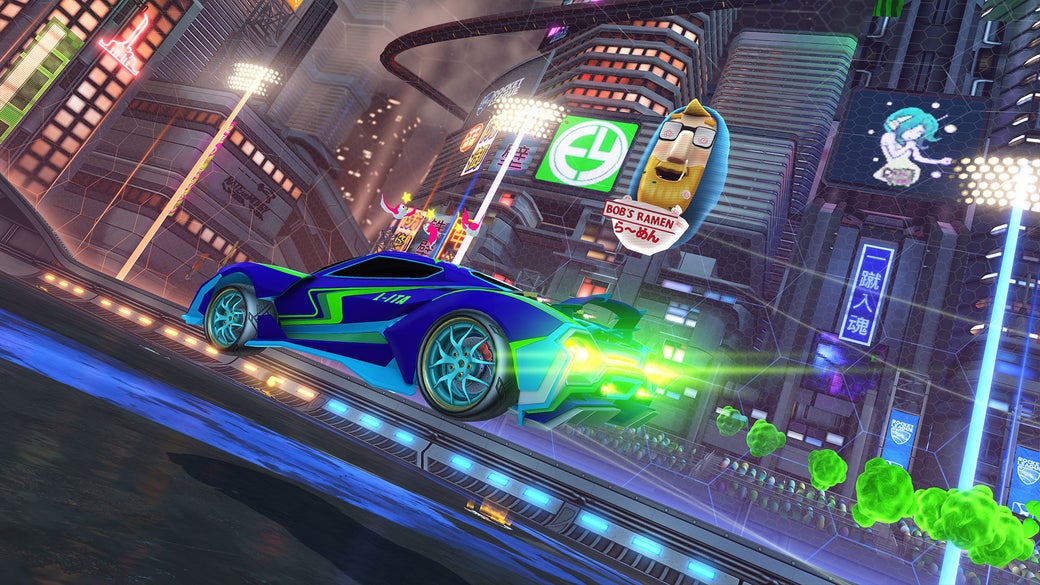 There's no doubt that mousesports has generated some of the most exciting matches over the first half of Rocket League Championship Series [RLCS] Season 8. All three of their matches have gone to five games and provided us with thrilling Rocket League gameplay that's kept us on the edge of our seats. All of the matches were reverse sweeps, further elevating their intensity and unlikelihood. Even though mousesports find themselves 2-1 going into Week 4, the roster could have been sitting at 3-0 (or even 0-3). The difference between a 2-1 record and a 0-3 record is mousesports' ability to close out while under tremendous pressure.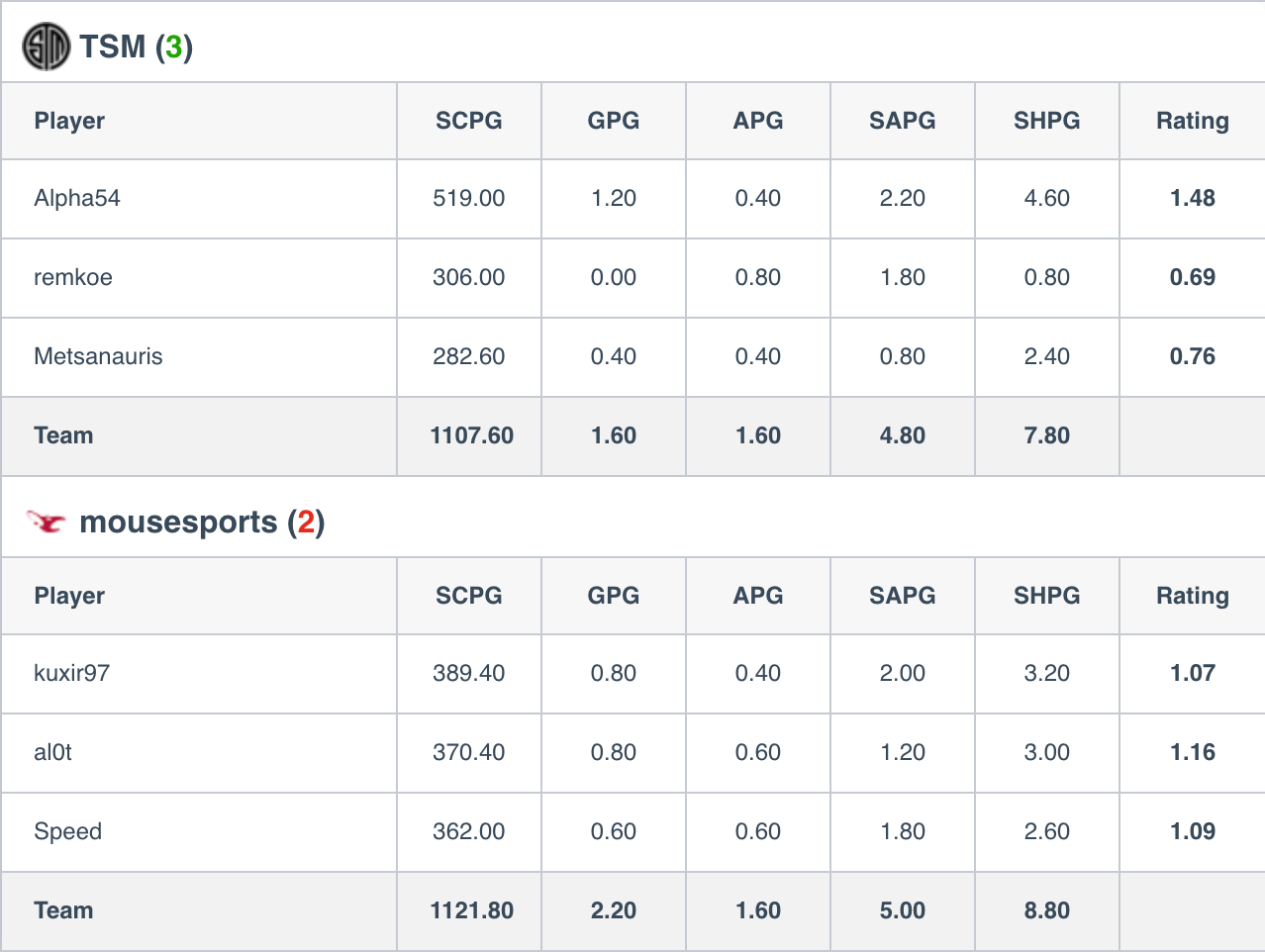 Match 1: mousesports vs. TSM
Mousesports started off the season in poor fashion, getting reverse swept by TSM. The roster looked relatively strong in the first two games of the series, racking up an 8-2 goal lead. But, their offense stalled, resulting in only three goals for the remainder of the series. That's the same number of goals they were able to score in Game 1 alone. TSM was able to figure out how to contain the offensive pressure from mousesports, thanks to an incredible performance by Yanis "Alpha54" Champenois. With mousesports' electric offense bottled up, TSM was able to squeeze by with a close victory.

Match 2: mousesports vs. FC Barcelona
Match 3: mousesports vs. Renault Vitality

The excitement from this mousesports roster came from the most recent weeks where they faced off against the top two seeds from Season 7 of the European RLCS—FC Barcelona and Renault Vitality. Finding themselves down 0-2 in both series, mousesports did the unbelievable and fought back from the brink of defeat to take both series in reverse sweeps. They put on dazzling offensive displays with a goal differential of +15 against both teams in games they won. It's almost as if having their backs against the wall gives mousesports a much-needed power-up.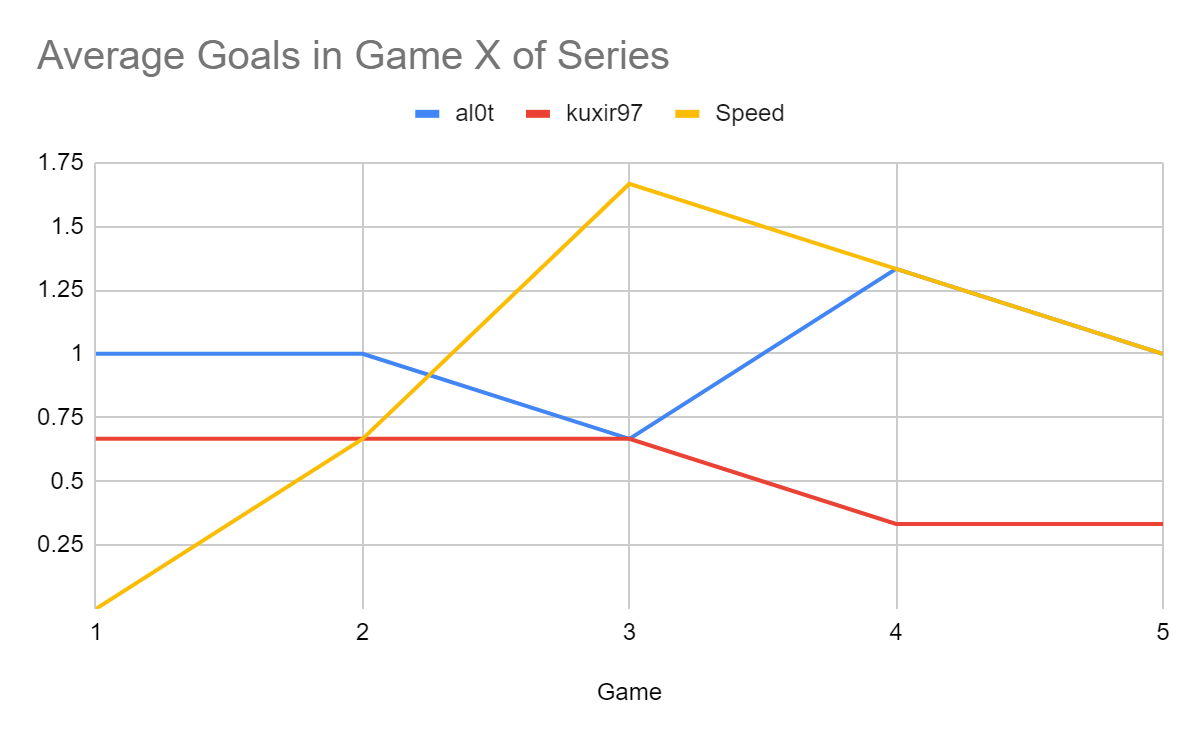 Looking at the average goals shows how lackluster Speed is early in the series, while teammates Francesco "kuxir97" Cinquemani and Linus "al0t" Möllergren are stable goal scorers. Speed is averaging zero goals per game in the first game of the series and 0.67 goals per game in the second. It's not until Game 3 that he finally gets warmed up and ready to play. In the final three games of a given series, Speed surpasses both of his teammates and leads the team in scoring. With Speed taking the mousesports offense to the next level, we can pinpoint this shift that unlocks mousesports' potential and allows them to thrive.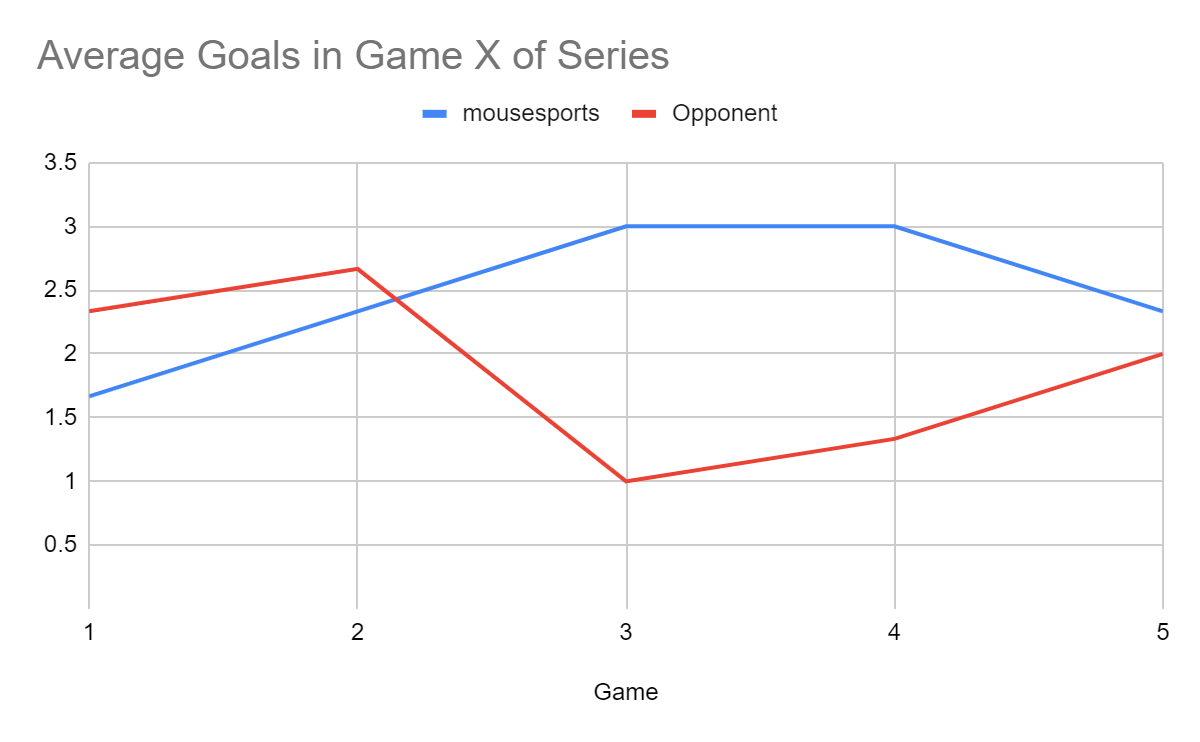 It's easy to focus on the offensive capabilities of such a talented team. However, you don't win games with offense alone. The above graph shows the average goals mousesports and their opponents score throughout a series. During the first two games in a series, mousesports are outscored by their opponents on average. However, when we look at the average goals for the rest of the series, we see that mousesports outscored their opponents by keeping their opponents' scoring low. Their opponents' goal-scoring goes from 2.5 goals per game in Games 1 and 2 to 1.44 goals per game in Games 3 through 5. The average goal differential for mousesports goes from -0.5 goals per game to +1.33 goals per game.
If mousesports can figure out how to get their striker up to speed before Game 3, they could potentially become one of the most dangerous teams in the European RLCS. Mousesports has provided us with some very exciting matches so far. As the season progresses these matches are only going to get more exciting as the Regional Championship gets closer.

mousesports will be looking to punch their tickets to the European Regional Championship in the coming weeks and—hopefully—the Season 8 Rocket League World Championship. To keep up with their story, be sure to tune in on Sunday at 8:30 a.m. PDT (3:30 p.m. UTC) for the European RLCS. You can also tune in on Saturday at 11:30 a.m. PDT (6:30 p.m. UTC) as the North American RLCS continues to wow us with results that nobody expected! We'll see you there!