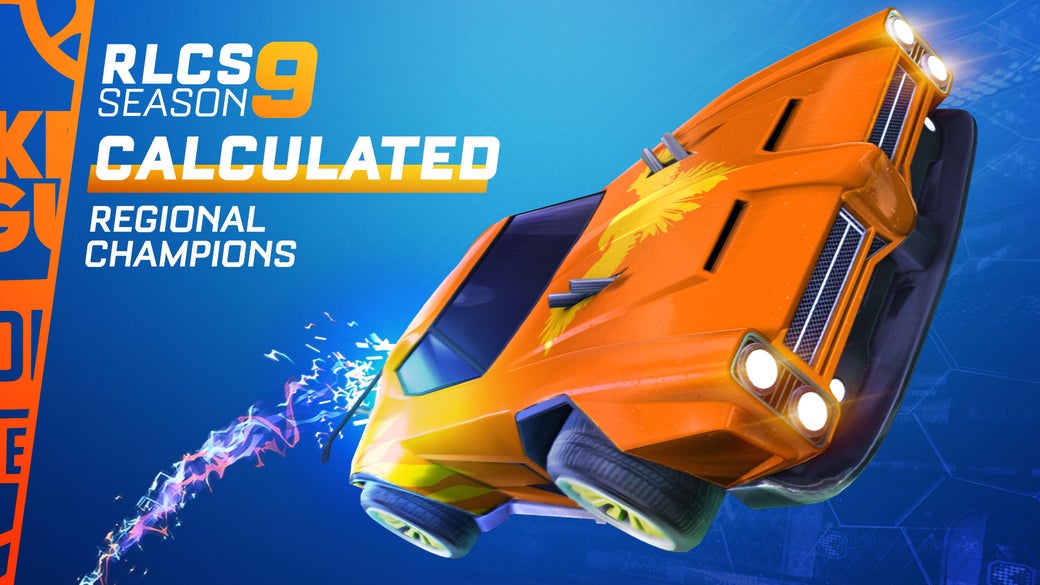 The regular season is over and two teams, Dignitas and G2 Esports, stand above the rest. They rose to meet the challenge of Season 9 of the Rocket League Championship Series (RLCS), and in the process, rejuvenated their fanbases around the world. G2 Esports rebounded from a disastrous Season 8, while Dignitas capitalized on their wave of momentum from the Season 8 Rocket League World Championship.
How did they do it? Let's dive into the numbers behind the success.
Dignitas: An Old Dynasty Rejuvenated
It was 508 days since Dignitas suffered a crushing bracket reset defeat to Cloud9 at the Season 6 Rocket League World Championship, but Dignitas has reclaimed their top spot in Europe. A 7-2 series record in League Play and a Game 7 victory over mousesports in the opening game of the playoffs set up a Grand Finals matchup against arch rivals Renault Vitality. With their previous seven-game series going down as one of the best in Rocket League Esports history, the stakes were high for this rejuvenated Dignitas squad. In what was a revenge match up, the explosive Dignitas roster secured the series win over Vitality four games to two. It was a win that not only recouped their top status in Europe, but cemented the resurgence of Rocket League's greatest former dynasty.
Maello "AztraL" Ernst is a generational talent. Securing him before the competition was a masterstroke for Dignitas. Upon joining Dignitas in Season 8, AztraL became just the fourth player ever to join a European RLCS team without any previous Rival Series experience. Despite that, he was able to help navigate Dignitas back to the World Championship stage where they performed admirably. Across the 18 games in that season, AztraL had 420.33 score per game, 0.56 goals, 0.61 assists and 2.11 saves—remarkable stats for a World Championship rookie. Even with that solid performance, there was still room to grow. In Season 9, he was no longer a rookie who needed time to adjust to the RLCS. He was a star player with the ability to carry his team.
AztraL's mechanical ability is clear for all to see. He locked in a staggering 72.73% goal participation this season, second only to Aldin "Ronaky" Hodzic with 75.25% in Europe. This means that not only can he unlock a defense with his mechanics, but he's also able to play the role of a facilitator. He has the highest goals per game on his team at 0.76 and the highest assists per game on his team at 0.69 which sit him at #4 and #1 in Europe in each category respectively. Paradoxically, he's often the most defensively positioned player on Dignitas, spending over 65% of time in his defensive half. There are very few players that play such a pivotal role on their team.
Additionally, Jos "ViolentPanda" van Meurs and Yukeo have shown a return to top-class form during Season 9. Yukeo, especially, seems to have finally found his place on Dignitas. Compared to his performance last season, Yukeo has increased his goals per game by 0.20, his shooting percentage by 7.3%, and goal participation by 4.2%. He is clearly showing more presence on offense and Dignitas have benefited greatly for it.
ViolentPanda on the other hand continues his resurgence as a player reviving his legendary status as one of the best passers in the game. As Dignitas' most offensively positioned player on the team, he spent over 37% of his time in the opponent's half. He continues to dish assists regularly, contributing 0.65 assists per game, which is a number close to his previous highs with the team. Most strikingly though is his recent change to a more boost efficient player.
During RLCS Season 9, ViolentPanda used 391.49 boost per minute and collected only 18.42 large pads per game. In comparison, during RLCS Season 5 at the height of Dignitas' strength, he was using 540.15 boost per minute and collected a massive 31.67 large boost pads per game. It's a striking change in form for a player that continues to find new ways to dominate.
Dignitas has entered a new era and are one of the world's top teams. While they haven't embraced the demolition meta, amassing only 1.98 demolitions per game as a team (the lowest in Europe), they're now built on clean rotations and strong communication. From time to time we see flashes of the old Dignitas, but this is a new team, with a new look to power it.
G2 Esports: Down But Not Out
Once a part of the "Big Three" that dominated North America for four seasons, G2 Esports is an inconsistent giant of Rocket League Esports. They have often shown the ability to be one of the world's best, yet they've often fallen short of expectations. Nonetheless, in Season 9, G2 Esports returned to form and showed great resilience to get out of their Season 8 rut. Their return to the top of the North American scene comes at the expense of Spacestation Gaming, who G2 Esports swept 4-0 in the Grand Finals. Now it's up to G2 Esports to live up to expectations moving forward.
In recent seasons, the G2 Esports style of play has been based on pressuring their opponents. They focus on playing fast and creating chances through overwhelming shot pressure and demolitions. The old adage "the best defense is a good offense" is a perfect descriptor of G2 Esports. If they're able to keep the ball in the opponent's half, they can starve the opposition of space, time, and boost.
Through this strategy G2 Esports averaged 9.98 shots per game this season which puts them at #1 in the world. Their high intensity play also prevents opponents from generating their own pressure. G2 Esports conceded a mere 6.54 shots per game this season, the lowest in North America. This strategy's susceptibility comes from overextension and half-rotations. A G2 player can easily invest too much into generating offense. The result is G2 conceding a number of counter-attack goals that a more well-rounded system could prevent. Despite this, G2 Esports didn't have a single negative shot differential in a series this season and have seemingly perfected their style of play, despite its flaws.
Dillon "Rizzo" Rizzo is often the most undervalued player on the team, but he plays a key role in their success. On the surface, his statistical performances are often underwhelming. He had the second-lowest goal participation in North America at 40.63% this season, with 0.54 goals per game and 0.30 assists per game despite only spending 44.05% of game time in his defensive third. Yet, his role does not demand statistical highs, instead he is more of a utility man there to create chances for his star players, or to simply clean up plays that have gone awry.
His most fundamental tool is demolitions. He contributes a total of 1.48 demos per game for G2 Esports, the 2nd highest in North America and a full 0.81 demos higher than his closest teammate, Reed "Chicago" Wilen. Rizzo also focuses on stealing boost. He steals a total of 4.57 large boost pads a game, equal to his teammate Chicago and joint fourth in North America. He also steals 24.50 small pads a game, which holds the #1 spot for Season 9 in North America. Rizzo has one of the most unique play styles in the RLCS and his numbers reflect it.
To combine with Rizzo's utility role, G2 Esports have assembled one of the most devastating duos in Rocket League Esports, Jacob "JKnaps" Knapman and Chicago. Barring some top displays from Nathan "Shock" Frommelt and Alexandre "AxB" Bellemare this season, JKnaps would have been the undisputed MVP. Statistically, he remains one of the strongest and most well-rounded players in North America, averaging 0.74 goals per game and 0.78 assists per game, with a sweltering goal participation of 72.92%.
Chicago is offensively oriented, although he is less boost efficient than his counterparts. He uses over 442 boost per minute, which places him in the top 10 for North America. Yet, this doesn't cause much of an issue, as Chicago also steals a ton of boost. Chicago equals Rizzo on Boost Capsules stolen and comes a close second to Rizzo in small pads stolen at 22.89 per game. He parlays his boost steals into goals, clocking in 0.80 goals per game, second only to Justin "jstn" Morales this season. He's a tenacious player that links up with JKnaps to create a potent two-headed attack
Despite a setback in RLCS Season 8, they have shown that they can adapt without losing their identity. JKnaps remains one of the best players in the world and can mechanically compete with any player in North America. Chicago, despite not quite showing that "fifth gear" as a player remains an offensive powerhouse and is the icing to JKnaps' cake. Rizzo, despite being deemed the "least capable'' on the squad remains invaluable to their success as a team. The future for G2 Esports is bright.
Catch both G2 Esports and Dignitas in the upcoming Rocket League Spring Series tournaments starting on April 18. Make sure to follow us on Twitter for more content and all things Rocket League Esports!