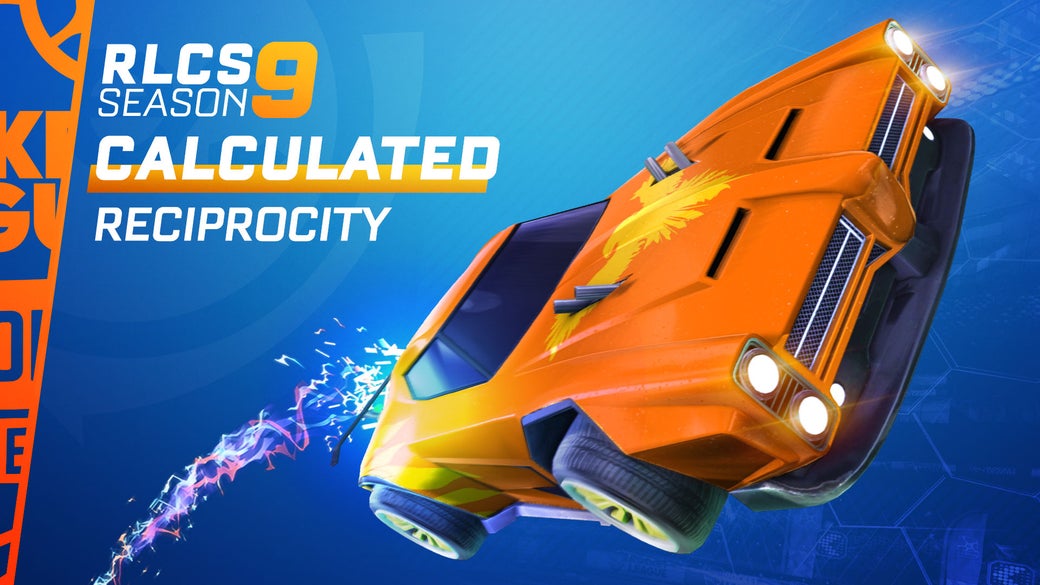 The French duo of Thibault "Chausette45" Grzesiak and Victor "Ferra" Francal have been an ever-steady presence in the Rocket League Championship Series (RLCS). For the past six seasons, they've been at the forefront of the European region since forming Frontline in August 2017. They've built a partnership together alongside the likes of Dan "Bluey" Bluett and now Emil "fruity" Moselund to create a two-time major-winning team that's attended four of the five previous Rocket League World Championships. The trio of Chaustette45, Ferra, and fruity have built a healthy mix of chemistry, star power, and ability to adapt to the meta around them. Now under the Team Reciprocity (formerly PSG Esports) banner, they've found their peak as one of the world's most structured and consistent teams.
It hasn't always been smooth sailing for Chausette45 and Ferra, though. The addition of fruity back in August 2018 and their eventual tumultuous departure with year-long teammate Bluey was as controversial as it was risky. fruity was a rookie who gained a reputation as a six-mans (a high-level competition group) star in early 2018, but his general lack of experience made him a risky dice roll to fill the shoes of one of Rocket League's great mechanical talents.
In the best of environments, this would have been a difficult task, but to do so following the failure and upheaval that came with Bluey's departure made it a monumental challenge. Yet, Season 6 brought a reinvention for the PSG Esports squad who developed beyond relying on individual talent, and instead became a more fundamentally sound and structured squad. That evolution soon became their identity as a team. From Season 6 onwards they honed in on their craft and became one of Europe's most persistent threats, and even cashed in with a huge DreamHack Valencia title in July 2019.
What is striking about Team Reciprocity and their current form is their ability to embrace and adapt to the demolition meta that has recently taken Rocket League Esports by storm. Both Ferra and fruity sit in the top five in Europe for demolitions per game during Season 9 with 1.31 and 1.62 respectively. They combine their penchant for demolitions with an equally strong focus on boost starving. Ferra is in the top five for capsules (big boosts) stolen (while on opponent's half) at 4.62 per game, and both he and fruity sit in the top five for small pads stolen per game.
This is not unusual for the Reciprocity duo. As of the past two World Championships, neither player has fallen out of the top ten players for demolitions per game. While these numbers are no longer a rarity in the league with players from Team Endpoint, Susquehanna Soniqs, and Spacestation Gaming reaching similar heights, Team Reciprocity remains one of the only old-guard teams to have truly incorporated the demolition meta into their playstyle. The disruptive nature of Ferra and fruity's play allows them to open space and create meaningful chances for their third man and star striker, Chausette45.
As a player who's competed in all nine seasons of the RLCS, Chausette45 is one of the greatest the players the game has ever witnessed. While a number of other legends have transitioned away from the star role that defined them, Chausette45 has managed to maintain, and even increase, his potency as a player.
As a member of Team Reciprocity, he plays a third man role but not in a traditional sense. While he often spends the most time back on defense on his team, currently at an average of two minutes and fifteen seconds per game, he also spends over 80% of the time behind the ball (number one in the league). He is most often the player scoring for Team Reciprocity with 0.70 goals per game during the regular season over the past four seasons. As a result, Chausette45 is the clinical scorer that Team Reciprocity can rely on to get them through tough games. He's able to use the space and chances created by his two teammates to put away goals. It's simple—yet effective. This combined with his ability to break down a defense with highlight-reel plays makes him the offensive key to the Team Reciprocity ignition.
While Rocket League isn't necessarily a role-based esport, players do have tendencies and defined playstyles. Team Reciprocity have found their niche as a structured team focused on disruptive play, hounding their opponents and creating scoring opportunities through constant pressure. This style prevents their opponents from generating attacking opportunities. Because of this, Team Reciprocity has only conceded 1.08 goals and 6.23 shots per game this season, the lowest of any team in the league.
Despite Team Reciprocity's success, there are times when their playstyle breaks down. Against Veloce Esports last week, Ferra and Fruity saw an approximate 0.50 and 0.40 decrease in their average demolitions per game. Couple this with Chausette45 shooting a mere 11.76%, and you've got a recipe for a disastrous series.
Individually, Team Reciprocity may not be a completely star-studded roster, but there's no doubt that they are greater than the sum of their parts. The trio is currently the longest-standing roster in Europe, and their longevity as a squad has allowed them to build up chemistry as a team.
They're a unit that knows each other's tendencies, strengths, and weaknesses. They've fashioned themselves into a consistent team at the top tier where other rosters of similar experience have declined or disintegrated. Their biggest hurdle comes on the international stage where consecutive middling finishes in the past three World Championships suggests they still have a mental block to overcome. Yet, they've shown time and time again that not all teams need three stars on the field to be a major threat in the RLCS.
Make sure to tune in on Twitch and YouTube for the North American RLCS on Saturday at 11:30 a.m. PT (7:30 p.m. UTC) and on Sunday at 8:30 a.m. PT (4:30 p.m. UTC)! Also, don't forget to follow us on Twitter for everything Rocket League Esports. We'll see you this weekend!