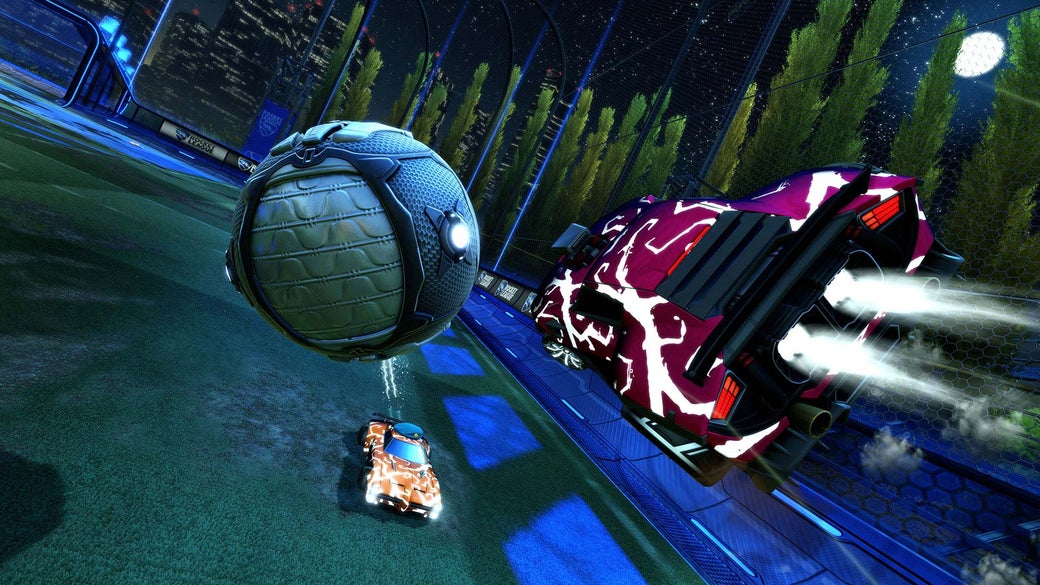 This weekend during the Promotion Tournament, we will find out which two teams from each region will qualify for Season 6 of the Rocket League Championship Series (RLCS). In last week's Calculated article, we looked at the European side where Team Secret are aiming to make their return into the RLCS after a dominating season in the Rival Series. Across the pond, the North American Rival Series was full of surprises with FlyQuest dominating this season after what was a lackluster Season 4. The team has shown the power of a strong duo and what a simple roster change can do to elevate them to a higher level.
Back in Season 4 of the Rival Series, FlyQuest competed under the Ambition Esports organization where they were a middle-of-the-pack team fighting to retain their spot in the league in the following season. With a strong final week of play, Ambition found wins over both Incognito and Kinematics, leaving them with a 4-3 record and fourth place in the league secured. What followed would be a stressful end to the season, which prompted the roster to make a change if they wanted any chance to qualify for the RLCS in the next season.
Percentage of Team Stats in Season 4
Air was not the player they needed in Season 4, as many times during offensive pushes he was left out of any developing plays. Air contributed to only 26.92% of the team's goals (fourth lowest) and 17.95% of the team's assists (lowest), putting him at the bottom of the league. He finished the league with the lowest Score Per Game (ScPG) at 216.92 and the lowest goal participation at 40.38%, proving that he had no well-defined role and was being underutilized by the team. On the other end of the spectrum, both PrimeThunder and Wonder had a greater percentage of the team's stats as their synergy allowed them to play off one another.
However, Rocket League is primarily a 3v3 game and it is not possible to reach a higher level of success playing with only two players. This roster has always been notable for the strong core duo of PrimeThunder and Wonder, and if they hoped to succeed they needed to find someone who could best complement their playstyle. They found exactly who they needed in the off-season with their pickup of up-and-coming player AyyJayy.
Percentage of Team Stats in Season 5
FlyQuest finished this season with a record of 6-1 at the top of the North American Rival Series standings, with their only loss being a close five-game series against Spacestation Gaming. This time around the third member on the team was included in the team's offense with AyyJayy picking up 34.21% of the team's goals and 24.19% of the team's assists. Their playstyle allowed PrimeThunder and Wonder to continue being that strong frontline, with AyyJayy rotating in when needed with his deadly accuracy leading the league at a whopping 38.81%. Having a solid third player, definitely instilled more confidence within the team as PrimeThunder would go on to lead the league in Goals Per Game (1.15) and Assists Per Game (0.96).
The true test comes this weekend as they will be facing off against RLCS team Out of Style in the first round of the Promotion Tournament. The last time these two teams met was in last season's Rival Series where Out of Style narrowly took the series in five games. Since then, FlyQuest has gotten much better and as long as they are able to continue their heavy offensive pressure and utilize every member of their team, they should be able to put on a strong showing. Both CLG and Allegiance are also strong teams and every match is sure to be exciting. Be sure to tune in this week to the RLCS Season 5 Promotion Tournament where we will find out which two teams in each region will qualify for the next season of RLCS!
RLCS Season 5 Promotion Tournament
NA Broadcast – Saturday, May 5th at 12:00 PM PDT
EU Broadcast – Sunday, May 6th at 9:00 AM PDT
Watch it all live at www.twitch.tv/rocketleague!