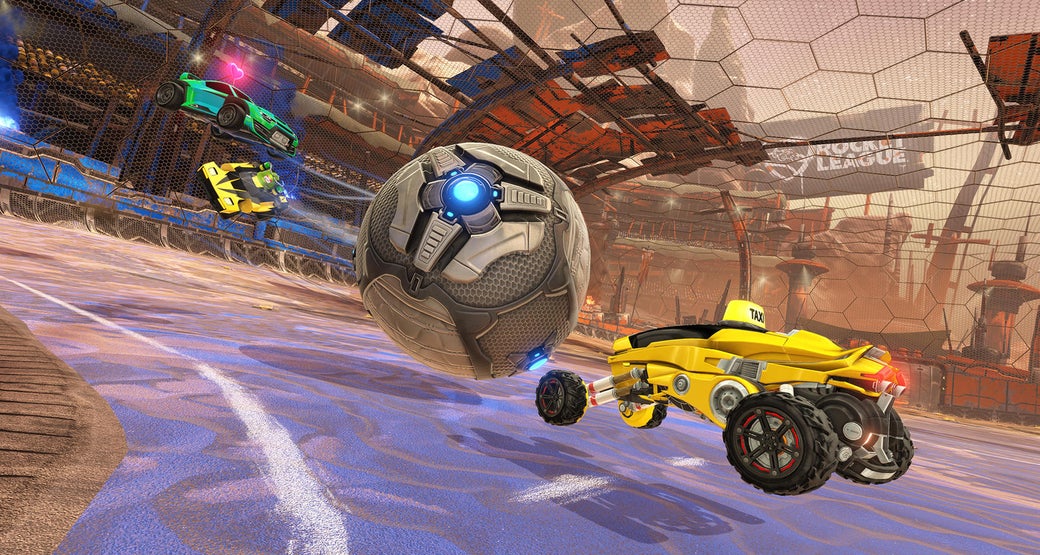 Ghost Gaming made some noise in the previous season of the Rocket League Championship Series (RLCS), surpassing everyone's expectations and qualifying for the Season 4 World Championship as the second seed from North America. Ghost had a unique, aggressive play-style with Zanejackey focusing his efforts on utilizing bumps and demos to open up opportunities for both Klassux and Lethamyr.
Looking at their stats from Season 4 in North America, we can see that each member had a nearly-equal portion of the team's stats. Unlike other teams, Ghost did not have a true carry and their teamwork and rotations are, ultimately, what allowed them to succeed.
Percentage of Total Team Stats in RLCS Season 4 League Play and Regional Championship
Despite outperforming all expectations in Season 4, team captain Lethamyr opted to make changes to the roster, following a poor performance at ELEAGUE. Keeping their defensive anchor Zanejackey was necessary and so the move saw Klassux being dropped from the roster in favor of Rogue's Matt. These two players have very comparable play-styles, which can be proven by their career averages with both players having similar stats across the board. The one key difference is that Matt is a more accurate shooter and is able to convert more of his shots into goals.

RLCS Career Averages
Therefore, Matt is an upgrade on paper, however, by bringing a new player to the team, so too does it bring a number of variables; one of the most noticeable of which is rebuilding team chemistry from the ground up.
Where they stand
In the first two weeks of Season 5 League Play, we have seen that the teamwork that Ghost was known for last season has not yet solidified and, as a result, the team has started the season off with a record of 0-4. Ghost had the toughest schedule of any team in the first week, competing against the (arguably) top two teams in their region, NRG Esports and Cloud9. Surprisingly, the Ghost roster fared pretty well on the back of newcomer, Matt, who was able to put up 0.89 goals per game on 33% shooting. During the Cloud9 match, we saw Matt make multiple clutch shots in the final seconds of the games to keep his team in the series. Ghost would finish week 1 at 0-2. The losses against these two tough teams were expected, but Ghost was able to keep them close and showed that they could contend with the best.
The second week of League Play was a different story. Their first opponent of the day was Rogue, who they defeated last Thursday at the Esports Arena Las Vegas showmatch in a 3-0 sweep. In a surprising turn of events, the team found themselves with a loss against Rogue this time around. Matt was unable to find any openings against his former team, having only 1 goal and 0 assists across the whole series. The team went on to face the red-hot Evil Geniuses with Klassux getting revenge on his former squad with a 3-0 sweep.
Percentage of Total Team Stats in RLCS Season 5
Taking a look at Ghost's stats so far this season, we can see a clear difference in their play style from last season. With Matt having 45% of the team's goals, the roster is heavily reliant on Matt finding opportunities to score goals in order for them to win games. If the team hopes to turn their season around, they need to go back to what worked best for them and use teamwork, rather than lean on Matt as the 'carry' player. Matt needs to fill the role left by Klassux and allow the whole team to be involved in their offensive plays.
If Ghost hopes to secure a Regional Championship spot, they will need to do their best to secure victories in their remaining matches with the best margins possible. Ghost will be going up against both Out of Style and G2 Esports this weekend. Out of Style only played two games in the first week and G2 Esports only played one game last week. Ghost has more experience so far this season and they should use this to their advantage by coming into the weekend with confidence.
Every game is crucial for them from here on out and any loss will make it even more likely that Ghost will be facing relegation in the Promotion Tournament at the end of the season. They will be looking to go 2-0 this weekend in preparation for the best possible record before their final match against CLG next week.
With Regional Championship contention already on the line, make sure to tune into the show this weekend to see if Ghost will be able to keep themselves alive!
RLCS League Play Weekend Schedule
NA Broadcast - Saturdays at 12:00 PM PDT
EU Broadcast - Sundays at 9:00 AM PDT