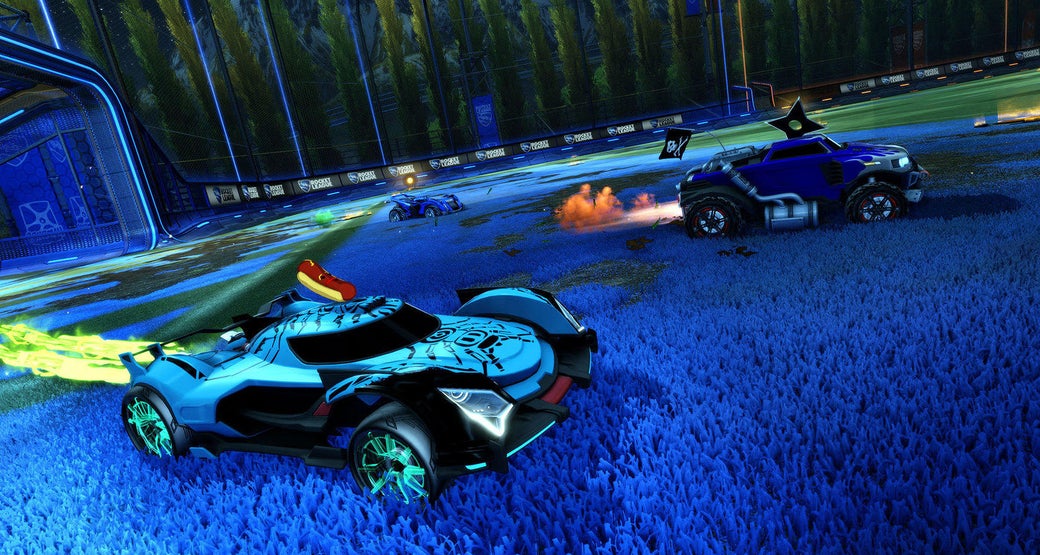 Last weekend, we witnessed an exciting conclusion to League Play in the Rocket League Championship Series (RLCS) as four teams secured their spot in the Season 6 World Championship in Las Vegas. Returning world champions, Team Dignitas, were the first in Europe to secure their place at LAN as they rounded off the regular season with an undefeated record.
Meanwhile, in North America, "Big Three" members Cloud9 and G2 Esports locked in their spot for the event for the third season in a row. Many fans had expected NRG Esports to secure one of these spots after their incredible run last season, but the team will now have to qualify through the Regional Championship this weekend.
Perhaps the most exciting (and the final) team to secure a spot at the World Championship, though, is FlipSid3 Tactics, a household name that will make their return to the world stage after failing to qualify in the previous two seasons.
FlipSid3 Tactics Matches in Season 6
FlipSid3 Tactics narrowly missed out on the World Championship in London last season, falling in the European Regional Championship in a 2-4 loss to Team EnVyUs. The squad did not let this deter them, however, as they kept their head and went on to secure the first seed in the Northern Arena Invitational 2 (NARLI2) LAN event with back-to-back wins over Team Dignitas in the qualifiers. Going into RLCS Season 6, many fans had questions about whether or not FlipSid3 would be able to build on their success in League Play.
The first two weeks of League Play saw FlipSid3 fall to a 1-2 record, but the losses came against teams many had expected to dominate EU -- We Dem Girlz and Team Dignitas. Their match against Dignitas was incredibly lopsided with a final goal tally of 1-9, while their match against We Dem Girlz could not have been closer. All four games in the series saw each team win by only a single goal (0-1, 2-1, 1-2, 1-2) with a final goal differential of only 2 (6-4). This was F3's only other loss of the season and their league play record could have very well been 6-1 with a loss only to the reigning world champions.
The final week saw FlipSid3 Tactics struggle a bit with two five-game series, but they were able to persevere and showcase the clutch ability that they had become known for in past seasons. Finishing the season with a record of 5-2, their slightly better game differential gave F3 the edge over We Dem Girlz in the standings and that auto-qualification spot for the World Championship.
kuxir97 Goal Participation in Season 6
The highlight of FlipSid3 Tactics qualifying for the World Championship is that we finally get to see the return of Francesco "kuxir97" Cinquemani, regarded as one of the best players to ever touch the game. Following what had been his best season statistically, it was heartbreaking for the former world champion to not qualify for the finals. kuxir97 led F3 last season with 46.97% of his team's goals and 72.73% (48/66) goal participation, a potential runner-up in a Season 5 MVP race won by Kaydop.
Once again, we find ourselves at the end of the season with Alexandre "Kaydop" Courant and kuxir97 duking it out statistically. This time around, kuxir97 shattered his numbers from last season, scoring over half of his team's goals at 50.94% (27/53) while participating in an EU record-setting 81.13% (43/53) goals. With FlipSid3 Tactics on his back, kuxir97 has made a strong argument for one of the best individual performances ever seen in the RLCS. This is the kuxir97 that many of us have known since the dawn of the game and it's refreshing to see him find success once again.
With four of the ten teams now locked in for the World Championship, be sure to tune in this weekend to see which teams will round out the roster for Las Vegas. There are still two spots open in North America and Europe, each, as well as two spots for the top Oceanic teams.

RLCS Regional Championship Schedule
NA Broadcast - Saturdays at 12:00 PM PDT/ 3:00 PM EDT/ 7:00 PM UTC
EU Broadcast - Sundays at 9:00 AM PDT/ 12:00 PM EDT/ 4:00 PM UTC