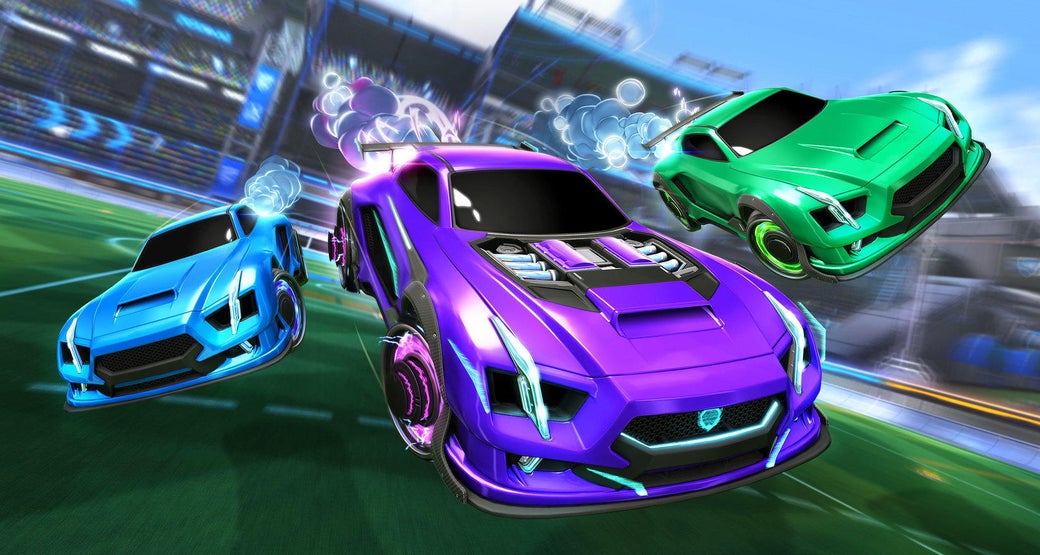 Over the last few seasons, the Rocket League Championship Series (RLCS) in North America has been dominated by the aptly-named "Big Three:" Cloud9, G2 Esports and NRG Esports. While many teams have been trying to reach the same level of success as the Big Three, only one team has come close enough to even consider for a potential "Big Four" in NA. Evil Geniuses have consistently sat atop the 'second tier' of teams since their formation; finding victories over some top teams on the right occasion. They're currently sitting in 4th place, as expected, as we head into the final week of League Play.
Evil Geniuses vs Ghost Gaming

During the offseason, Evil Geniuses replaced veteran player Robert 'Chrome' Gomez with up-and-coming rookie, Reed 'Chicago' Wilen. With such a talented offensive player joining the team, the pace of their first match in League Play left everyone confused. A total of only eight goals (5-3) were scored throughout their entire series against Ghost Gaming. Fortunately for EG, they had a much better defensive game, nearly doubling Ghost's saves and, along with their superior shooting accuracy, EG was able to close out the series.
With Chicago still adjusting to playing on the biggest stage in Rocket League, it definitely helped Evil Geniuses to have only a single series to focus on in each of the first two weeks of League Play. In Week 2, EG found themselves up against Cloud9, who were able to find the 3-0 sweep over EG. The series was still very close with goal tallies of 4-3, 2-1, and 4-2, respectively but Gabriel 'CorruptedG' Vallozzi was having a poor week -- as he was unable to find a single goal throughout the series. Nonetheless, it was a match that EG could afford to drop since it was against one of the "Big Three."
Week 3 is where Evil Geniuses really picked it up and stirred conversations about breaking into the upper echelons of Rocket League. Their first series of the day was a 3-1 win over FlyQuest. It appeared that the EG we had all been waiting for finally arrived as they put on a true offensive showcase throughout the series. The team found 13 total goals there, including hat tricks for all three players -- only the fourth time this has occurred in the RLCS.
Evil Geniuses vs NRG Esports
Evil Geniuses were on a roll coming into their crucial match against NRG Esports. Both teams were undefeated with a 3-0 record and NRG had been the favorites all season because of their back-to-back World Championship LAN appearances. The first match of the series started off in NRG's favor with a convincing 4-1 victory. The tides quickly turned, however, as CorruptedG finally found the offensive game he had been lacking. EG went on to win the next three games, taking the series 3-1 on the back of CorruptedG, who scored all six goals for the team in the games they won. Finishing the series with 100% goal participation and 1.5 Goals per Game (GPG) on 60% shooting, CorruptedG stepped it up big time, allowing Evil Geniuses to take a surprising win over the NA favorites, and the same undefeated roster from Season 5 of League Play.
Despite EG's most recent win over Allegiance being closer than expected, it's a good sign that they were able to keep their composure and secure a win. Their win against NRG Esports has put EG in a promising position, with only two matches remaining in the season. Finding series wins against Rogue and G2 Esports would put Evil Geniuses at a record of 6-1 -- good enough to secure a spot at the World Championship in Las Vegas. This is not an impossible scenario, as Rogue has been struggling in League Play thus far and G2 Esports has been known to unexpectedly drop a series in the past. If EG want to be in the conversation as an elite team in North America, they will have to show up in this important final weekend of League Play!

RLCS League Play Weekend Schedule
NA Broadcast - Saturdays at 12:00 PM PDT (3:00 PM EDT, 7:00 PM UTC)
EU Broadcast - Sundays at 9:00 AM PDT (12:00 PM EDT, 11:00 PM UTC)