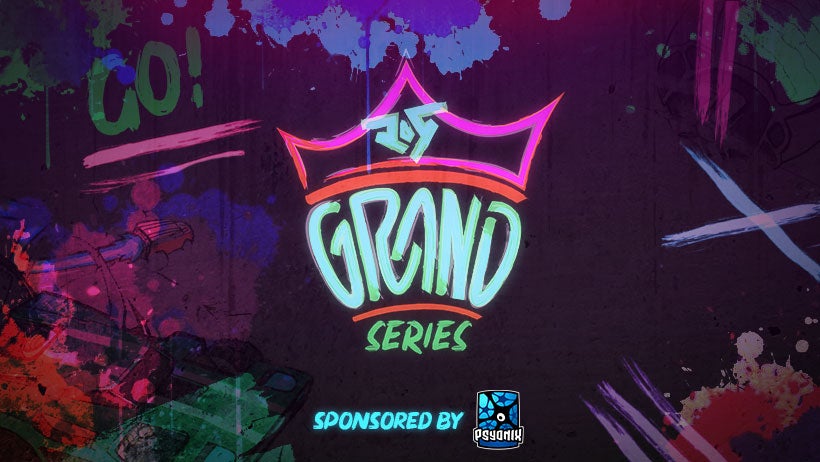 As the new kid on the Rocket League Championship Series (RLCS) block, the South American Grand Series presented by Rocket Street just wrapped up its inaugural season and two teams have booked their tickets to the Season 7 World Championship. Both Lowkey Esports and INTZ e-Sports battled through the Regular Season and a super tough Regional Championship to secure the first-ever spots for South America on the World Championship stage.
It's certainly a historic feat, but what if you haven't had time to keep up with all of the Grand Series action? No worries, we enlisted the help of Grand Seriesexperts, Alejandro "Pavonnator" Pavon, Felipe "Alternix" Bedoya, and Abner "Chamako09" Custodio to help get you caught up on everything you need to know about South American Rocket League heading into the World Championship!
South American Flair
With the way that Rocket League Esports is structured, regions tend to practice, scrimmage, and play only amongst other teams in their respective region. That's just how things work out when, logistically speaking, it's nearly impossible to maintain a playable ping when matched against opponents that are thousands of miles away. What this means is that teams sometimes develop region-specific strategies and styles of play that are bred in a given region.
When asked about the South American play style, Pavonnator had this to say, " [The players have] recklessness combined with ability. South American players focus more on the offense than defense. But not because they are bad at defense but because they are so talented at offense."
Chamako09 echoes that assessment, but it's something he can see possibly hindering the South American teams as they take on some of the best teams from other regions in the world. "They [South American teams] do 100% offense and 10% defense. It doesn't make sense, right? Neither do their play styles," Chamako09 says. "It is very fun to watch a match between two teams with that mentality, however, it is hard to know if it will be effective against the best that North America, Oceania, and Europe have to offer."
Team Play
So, the South American region as a whole loves to go real fast, burn boost, and hit nutty shots. But what about INTZ e-Sports and Lowkey Esports specifically? What can we expect from them?
For Lowkey, it comes down to a potent blend of talent and balance that's put them truly a cut above their Grand Series counterparts. To Alternix, Lowkey's offense assault is led by their all-star striker, Gabriel "Caard" Vieira, but Enzo "Tander" Toledo has also stepped up to the offensive plate, even though he's typically known for his stalwart defense. "Speed and crazy goals, that's what Lowkey showed in the Grand Series. Caard was the main attacker on his team, but in the Regional Playoffs, we saw Tander being much more aggressive than before," he says. "He was always known for his amazing defense, but now he is transitioning a bit more into the offense."
While Lowkey has a more tried-and-true style, INTZ e-Sports has become the Grand Series' wildcard. In a massive upset, they took down the South American favorites Erodium to punch their ticket to the World Championship. Their play hasn't been anywhere near consistent, but their ability to win when it counts is what has made them such a threat every time their wheels hit the pitch.
Chamako09 can see their unpredictability giving them a huge advantage or becoming their Achilles heel against more seasoned opposition. "[Fans can expect] nothing and everything. I am not trying to be funny with my answer. It is just that INTZ is very unpredictable. They do not have a defined play style," he says. "It seems that their strategy is to go to the hot player at the moment, which can create an issue of consistency and unreliability. However, they managed to beat everyone in South America to get to the RLCS World Championship, so their unpredictability has also helped them win series."
It looks like it all comes down to two deeply contrasting styles as Lowkey Esports and INTZ e-Sports hit the stage in New Jersey. If variety is—as they say—the spice of life, it looks like the Grand Series might just be serving us a dish with the heat turned up to eleven.
Setting Expectations
Let's be honest. Playing regionally is one thing, but for these South American squads this will be their first taste of World Championship action. Chances are, it's going to be like plunging headfirst into ice cold water. How they perform will be the true measuring stick for how far South America has come since becoming a partner region.
Since we haven't seen most of these players take flight internationally, how they'll react to the pressure and the significantly upped ante is anyone's guess. "It's truly hard to say [how they will do]," says Pavonnator. "These guys have LAN experience, but obviously not as many as any other international teams and that could hurt them or help them. You never know. There are players who play better when the stakes are high, and I think these guys are that kind of players, but we will only know that at the RLCS World Championship."
Chamako09 believes the question mark that the South American region poses will make the World Championship more interesting than ever this year. Yet even he questions what the teams will do once they're on the pitch with the crowd going wild around them. "They bring uncertainty, which is a great thing for fans. We know what to expect from most of the other teams," he says. "However, all of us have questions about South American teams. Can they truly perform against the best of the World?"
A Competitive Love Letter
Bringing high-level, competitive Rocket League to the South American region hasn't been an easy process. Many long nights, early mornings, and sacrifices went into building up an ecosystem that could support an RLCS partner league. The South American teams carry not only an immense pressure to perform but the hopes and dreams of every person that put in the work to help get them to where they are. Sending South American teams to the RLCS World Championship is something the region's advocates are extremely proud of and they believe that this is just the start of something special for the Grand Series.
"I think if anybody wants to talk about the Rocket League South America scene, the only word that comes to mind is 'passion,'" says Pavonnator. "South America has really been the product of a group of passionate people who have been working for more than three years. I really cannot talk about this without shedding a tear or two. This is a milestone that will change lives in South American Rocket League."
Alternix is a huge believer in South America's passion being a driving force in the success of their inaugural season. He believes the undeniable zest that his region brings will continue as they show the world what they're made of in New Jersey. "South America loves Rocket League," he says. "We want to show everyone how much we worked to get to this point, and all support is welcomed greatly. Time to show the world that South America is here to stay!"

Want to see the South American teams compete live? Grab your tickets to the #RLCS7 World Championship at Prudential Center in Newark, New Jersey on June 21-23. We'll see you there!