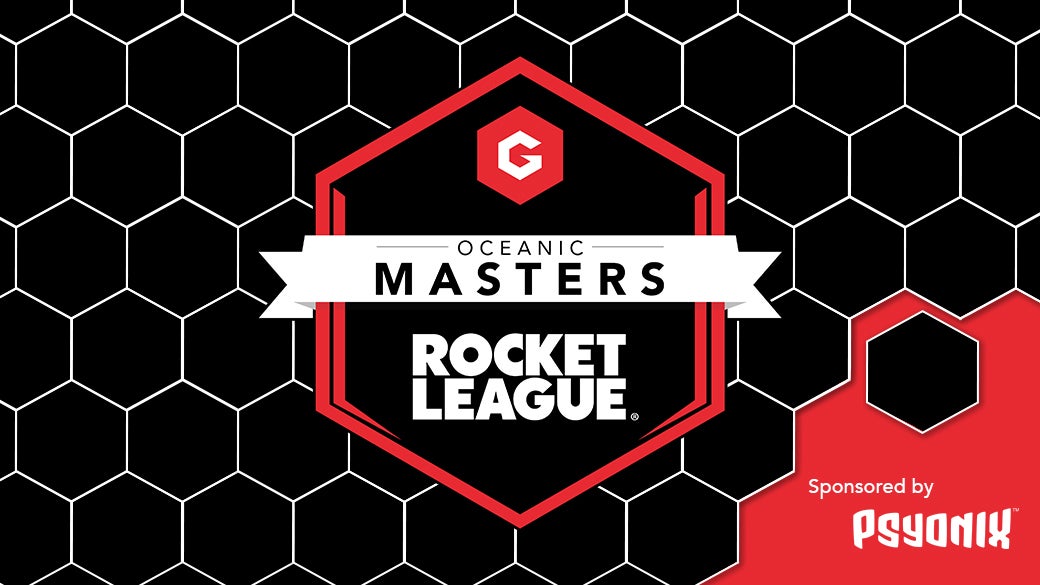 As the longest-standing partner region for the Rocket League Championship Series (RLCS), the Oceanic region is no stranger to the World Championship stage. Despite being smaller with fewer resources at their disposal, Oceania has continued to produce some of Rocket League Esports' most iconic talent.
That talent has gone on to deliver some of the World Championship's most-defining moments and big plays. With Ground Zero Gaming (formerly Out of Order) and Renegades joining us this season in New Jersey, we talked with Oceanic experts, James "jimNeso" Cowan, David "yumi_cheeseman" Lane, and Jake "Jake" Edwards to get their take on the region and what we can expect from them at the World Championship.
A Community Effort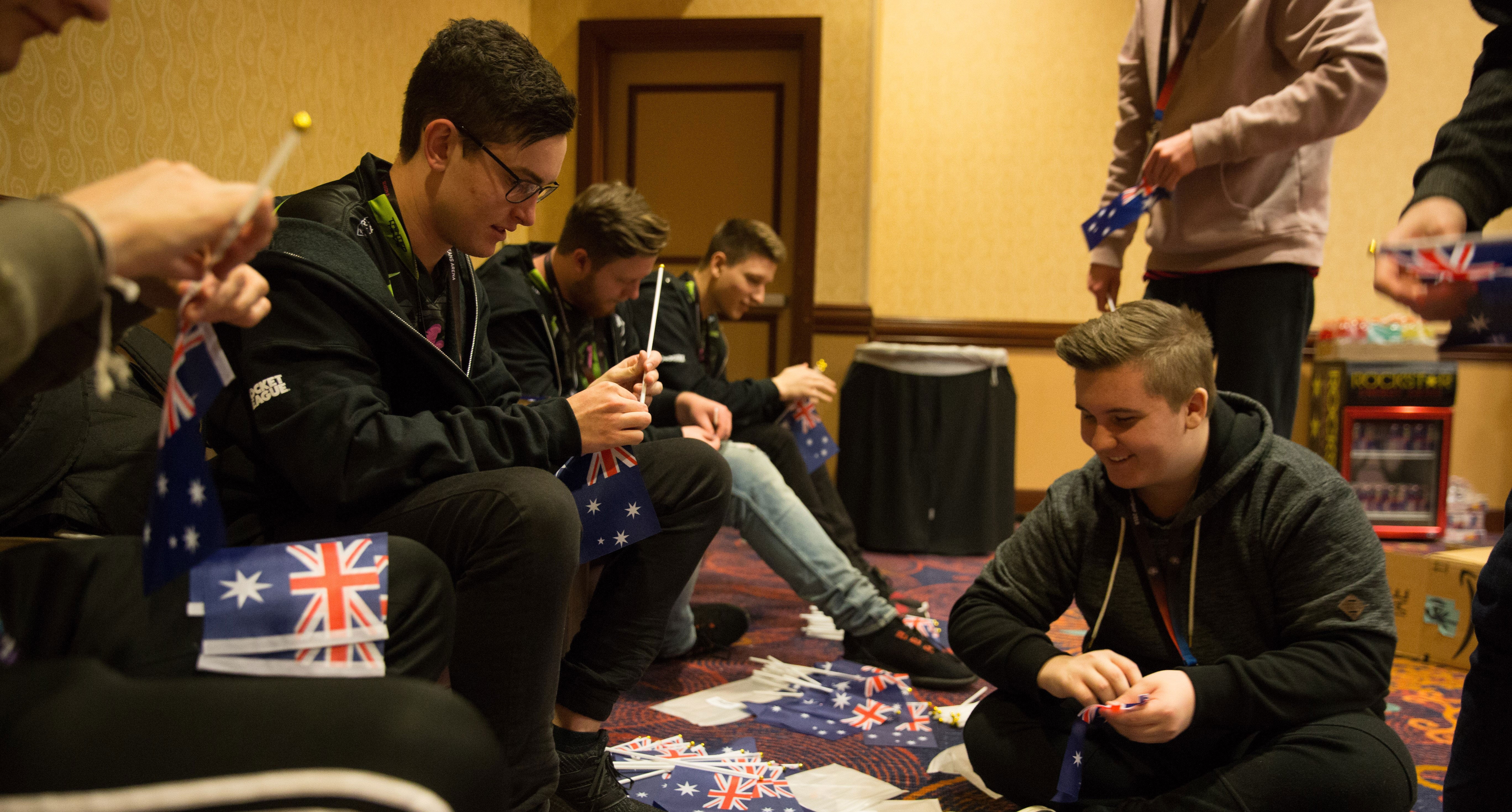 A lot of esports growth can be traced back to grassroots movements, where players and organizers came together to help build something larger than themselves. The Oceanic region in Rocket League Esports is no different. "The Oceanic region was born out of the community and continues to be driven largely by the community," says jimNeso. "We have an incredible base of volunteers that continually give up their time to see competitions run on a weekly basis. Their tireless work has built the foundation for both new and old players alike."
The building—and maintaining—of Oceanic Rocket League is something that this core unit of passionate community members are extremely proud of. Being able to take what they've helped create and put it on display before fans at the World Championship is validation of all the blood, sweat, and tears they've poured into their small, yet vibrant, competitive ecosystem. "Everyone works together to improve the region, and all of the top teams scrim every night," says yumi_cheeseman. "It's created a real close-knit and tight bond across everyone who just wants to be able to put Oceania on the map."

In the end, everything that's done for Rocket League Esports in the Oceanic region boils down to passion. The players, organizers, and fans all do what they do because they love Rocket League and they want to see it grow in Oceania. It's a passion that they plan on bringing to the World Championship as Ground Zero Gaming and Renegades travel to New Jersey for their shot at the title of World Champions. "The players in Oceania don't have the large salaries or huge organizational support, and only a select few have had the opportunity to go full-time with Rocket League," says jimNeso. "For them, it is about passion. Oceania is built on passion, from the grassroots up."
From Grassroots to the World Championship
Playing in a region rooted in passion and community is one thing, but bringing that to the World Championship stage where the spotlights burn the brightest is a different beast entirely. The comforts of home are gone, and replaced by a burden of pressure while thousands of fans cheer from the stands. There isn't much of a bigger shock than that in esports.
Of course, some of these players have been here before and are well-versed in what it means to be at a World Championship, yet on the flip side of that very same token, many haven't. That's the beauty of a tournament like this, no matter what we've seen in the past we have no idea how any given player will react once they hit the pitch in that type of environment.
For Renegades player Aidan "ZeN" Hui, the pressure and stakes can't get much higher. He is the man tabbed with filling the gigantic shoes of one of Oceania's finest former players, Matthew "Drippay" Den-Kaat. Whether it's fair or not, the bar for peak Oceanic performance was set at fourth place by Drippay and the Chiefs (now the Renegades) at last year's World Championship and anything less is a regression. ZeN has a huge expectation to live up to this season, and he'll have to do it all as a World Championship rookie.
With that being said, ZeN is one of the players that people are most excited to see. Jake stated it simply when asked about who he's watching heading into the tournament, "ZeN has Amazing mechanics and potential, and his first RLCS with a legendary team." Jake isn't the only one that's excited about seeing ZeN out on the World Championship pitch. Yumi_cheeseman has high hopes as well, especially considering how impactful he can be when he's on fire. "When ZeN is playing aggressively too, they [Renegades] become too fast for a lot of teams to keep up," he says. "ZeN does have great shots and can score big goals, but has been making a lot of passes throughout this season to the success of his team."
On the opposite end of the spectrum, there are players like Daniel "Torsos" Parsons who are no stranger to the World Championship. He's repeatedly been in this position, making an appearance at every World Championship since the Oceanic region was added in Season 3. In some cases, having that level of sustained success can result in professional stagnation or even a performance drop off. That's not the case with Torsos. In fact, he turned in an MVP season that was full of clutch shots, big plays, and mechanical prowess. There are two simple things that Jake believes we can expect from Renegades, "Passing plays and Torsos stepping up to carry the team."
While Torsos has enjoyed top-notch performances domestically, having that translate into great showings at the World Championship isn't always easy. As an analyst and fan, yumi_cheeseman is looking for Torsos to step up for his team this season and put to bed some of his less inspiring World Championship performances from seasons past. "In terms of straight up firepower, Torsos has become the true star of Oceania. He's taken the MVP of the season, scoring a slew of goals and setting them up with assists. His recoveries and speed around the pitch are second to none," he says. "Hopefully at Worlds he can overcome the issues that have plagued him at previous World Championships and absolutely pop off." No matter what's happened in the past, only time will tell how every player will do when the pressure is on and the crowd is chanting their names as they tear up the pitch.
Setting the Stage
Obviously, there's a ton of pressure for players individually, but how they operate as cohesive teams will define Oceania's showing at the Season 7 World Championship. Yet, these two representatives couldn't have more contrasting stories coming into New Jersey.
For Ground Zero Gaming, it's been a Cinderella story whose most recent chapter has taken them across the planet to Newark. When everyone wrote them off in the Rocket League Oceanic Masters (RLOM) Regional Championships, they shocked fans and analysts alike by taking down Icon Esports in a goosebump-inducing 4-3 win to punch their ticket to the World Championship. "Ground Zero Gaming qualified in what many would consider to be one of the greatest shock victories in Oceanic history," says jimNeso. "Week in and week out they were a team that was hungry to improve and were clearly putting in the effort. Expect to see that same level of effort applied in their preparations for the World Championship."
Even with their meteoric and unpredictable rise to the World Championship, it's going to be an extremely tough road against the best teams in the world. With that in mind, yumi_cheeseman believes that this World Championship represents an invaluable chance for Ground Zero Gaming to get their international experience level up and use it to hone their craft for the seasons ahead. "Ground Zero Gaming are coming in as the second seed, with very little experience, and unfortunately I don't expect them to get to Day 3, but I will be cheering them on to do well," he says. "They've got a huge amount of potential, and are a great team, so if they come back in future seasons, I expect them to do well, then."
Meanwhile, the expectations for Renegades continue to stay high, even though their rookie ZeN is unproven on the World Championship stage. After the Chiefs' 4th place finish at the Season 6 World Championship, there's a lot of pressure for Renegades to replicate that success. While the pressure from the fans will be immense, jimNeso believes that it'll pale in comparison to the expectations Renegades have for themselves. "I think the fans are going to have high expectations for the Renegades, particularly the duo of Cameron "Kamii" Ingram and Torsos, the latter being the most experienced player currently playing in Oceania," he says. "All in all, I think the expectations the players have on themselves will be far higher than those placed on them by the fans. They are perfectionists, and more dangerously, they are driven. Expect them to make the most of this opportunity to do some damage on the world stage."

Yumi_cheeseman has concerns for both Renegades and Ground Zero Gaming. He believes that because of the shock of Drippay leaving for North America, Renegades have had to take a couple of steps backward as they've learned to implement their new star, ZeN. "This is going to be a tough season for both teams. For Renegades, they lost Drippay, and they were looking to win the entire thing, but they have to start from scratch again," he says. "It's ZeN's first season so he might struggle under the huge pressure, but I still think they'll make Top 8/Day 3, and when you do that, anything can happen."
Staying True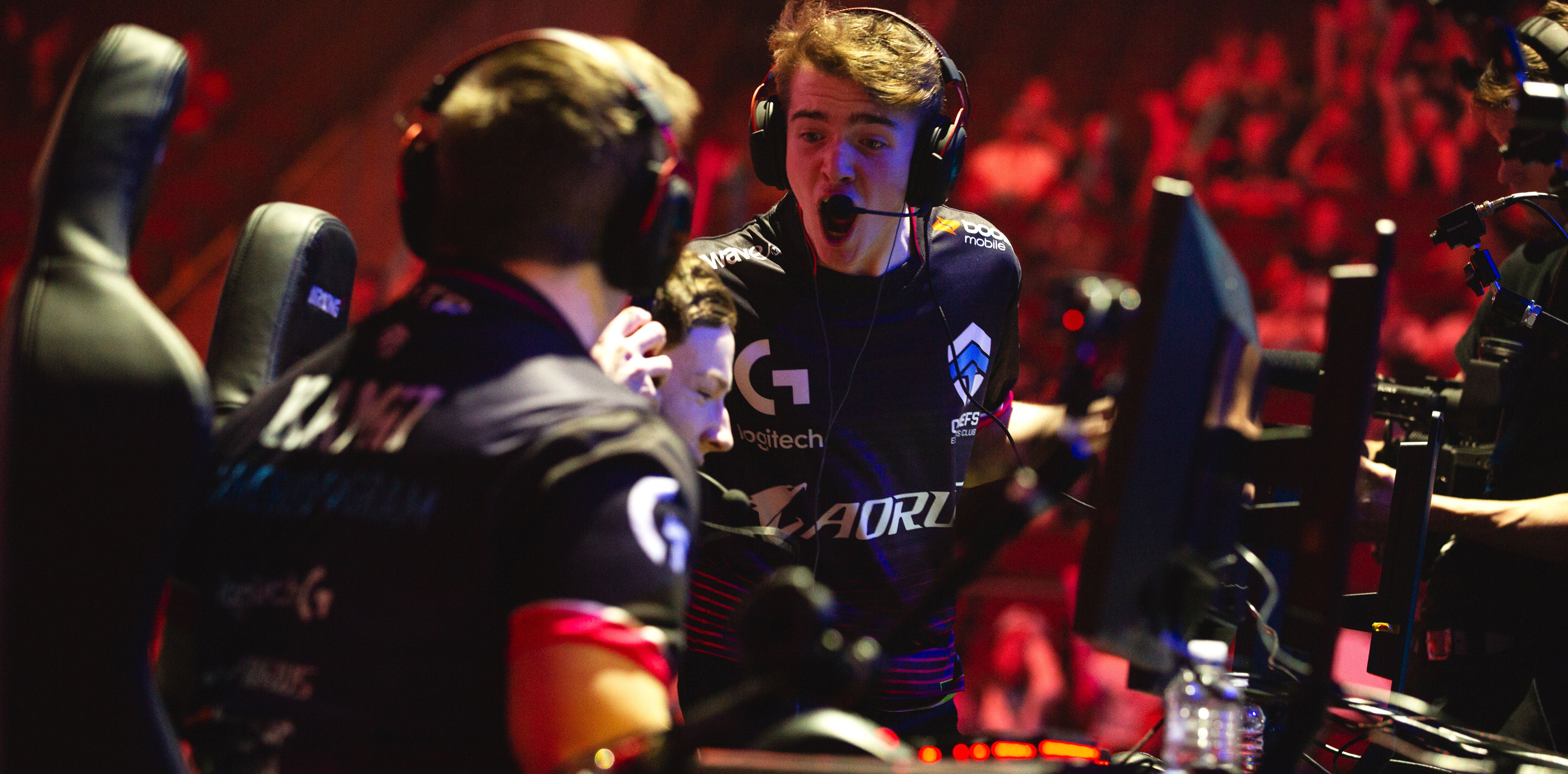 When all's said and done and the dust of the World Championship settles, Oceania will continue to stay proud and hold their heads high, no matter the result. As a competitive region that's built on the grassroots and community-driven growth, the approach Oceania takes (that's so heavily community dependent) contrasts heavily when they're put under the microscope next to bigger regions like North America and Europe.
For Oceanic teams, the pride of representing their region—and their community—is something they relish every time they hit the international stage. Of course, their goal is to win it all, but their presence at the World Championship is about more than just winning. It's about putting their region on the map and proving that they belong and are deserving of respect. That motivation in conjunction with their nearly endless passion for Rocket League makes Oceania a region to look out for. "Oceania has been built on the backs of a dedicated community and player base. We wear our hearts on our sleeves, and we are passionate about Rocket League," jimNeso says. "We might not have the support that the bigger regions have, but what we lack there, we make up for with passion and a desire to showcase our players to the world. We love the underdog status that you assign us. We were born in it, molded by it."

Want to catch the Oceanic region play live and in-person? Be sure to get your tickets to the Season 7 World Championship that's happening from June 21-23 at Prudential Center in Newark, New Jersey? Don't forget that you can also get these super siiiick Wheels if you attend and buy your ticket from Ticketmaster!